Technology · May 20, 2021
How Digital Currency Is Ushering in a New Era of Money Technology
With the value of bitcoin continuing to rise and a major digital currency company going public on the NASDAQ stock exchange, blockchain technologies and cryptocurrencies are making their mark on mainstream finance. But what is digital cash, and how does it work? And will it make physical cash obsolete?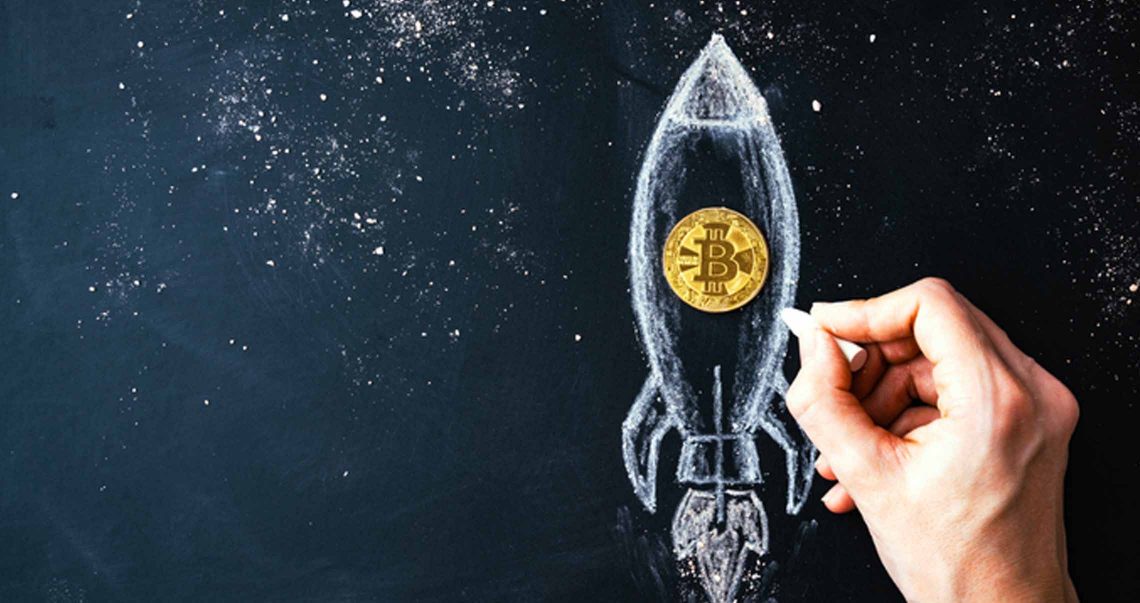 Here's a closer look at what to expect in the coming years.
---
The future of money
Blockchain technologies have had a big impact on several industries and processes, including manufacturing, auto sales and even real estate deals. All of these industries have reaped the benefits of cost savings associated with blockchain. For example, consulting firm Accenture estimates that blockchain technology could save the securities industry $20 billion in annual operating costs.
Bitcoin, the most well-known form of cryptocurrency, has seen its value fluctuate since it was created in 2009. But in January 2020, bitcoin reached a value of $40,000 and continued to go up. By mid-April, its value rose above $64,000.
The right conditions for digital currency
One of the main factors driving greater acceptance of digital money is the fact that several major US companies—particularly in the financial services sector—have decided to embrace cryptocurrency and bitcoin specifically. Financial services companies including Square, PayPal and Visa have started allowing users to make payments via cryptocurrencies on their platforms. In addition, Morgan Stanley recently announced it was launching three funds that will give clients the ability to invest indirectly in bitcoin.
Several disruptions have also led to broader acceptance of, and interest in, digital cash. Peer-to-peer lending connects borrowers to lenders directly, cutting out the traditional middleman. Smart contracts automate the execution of an agreement when certain pre-determined conditions are met, thereby negating the need for a lawyer. And digital or mobile payments allow users and businesses to skip the bank and transfer money directly. Similar to digital currency, these new technologies speed up the processes, remove intermediaries and put the capability squarely in users' hands.
The seemingly sudden explosion of non-fungible tokens, or NFTs, is also driving curiosity into all things digital—including currencies. An NFT is a unique digital asset where ownership is digitally recorded on the Ethereum blockchain—which is also home to Ether cryptocurrency, the second most popular type after bitcoin. The NFT market blew up in 2020, tripling in value and reaching more than $250 million. And like these other disruptors, NFTs cut out the middleman—in this case, the art world, from galleries to agents. Digital artists can even build a royalty into their NFTs, including for future sales.
The proliferation of cryptocurrency markets
There are more than 500 cryptocurrency exchanges supporting digital currencies, and new ones are being created all the time. Many consumers—and tech-savvy younger generations in particular—like the security and privacy built into digital currencies and have been driving their adoption over the past few years.
The listing of Coinbase—the largest US exchange for digital currency—on the NASDAQ might be the biggest milestone yet for cryptocurrency acceptance. But they certainly won't be the last. Reports suggest that at least five other electronic currency exchanges are looking into following in Coinbase's path and publicly listing their shares as well.
Getting started
The public is only just starting to understand the impact and effects of blockchain, but the benefits are seemingly without limit. While it's unlikely that digital currency will ever replace physical currency completely, it does present another payment option for businesses and an investment opportunity. With a little knowledge and understanding of the present and near future, commercial business owners can start to envision a role for cryptocurrency in their business.
If you're considering ways to get involved with digital currencies, contact your business banker to learn more about whether cryptocurrency makes sense for you.
Insights
Financial insights for your business
This information is provided for educational purposes only and should not be relied on or interpreted as accounting, financial planning, investment, legal or tax advice. First Citizens Bank (or its affiliates) neither endorses nor guarantees this information, and encourages you to consult a professional for advice applicable to your specific situation.
Links to third-party websites may have a privacy policy different from First Citizens Bank and may provide less security than this website. First Citizens Bank and its affiliates are not responsible for the products, services and content on any third-party website.