Industry Expertise · July 20, 2020
Law Firm Technology Trends That Can Help Your Practice
With steadily rising competition, changing client expectations and the need for back-office efficiency, staying on top of law firm technology trends is a must for any practice.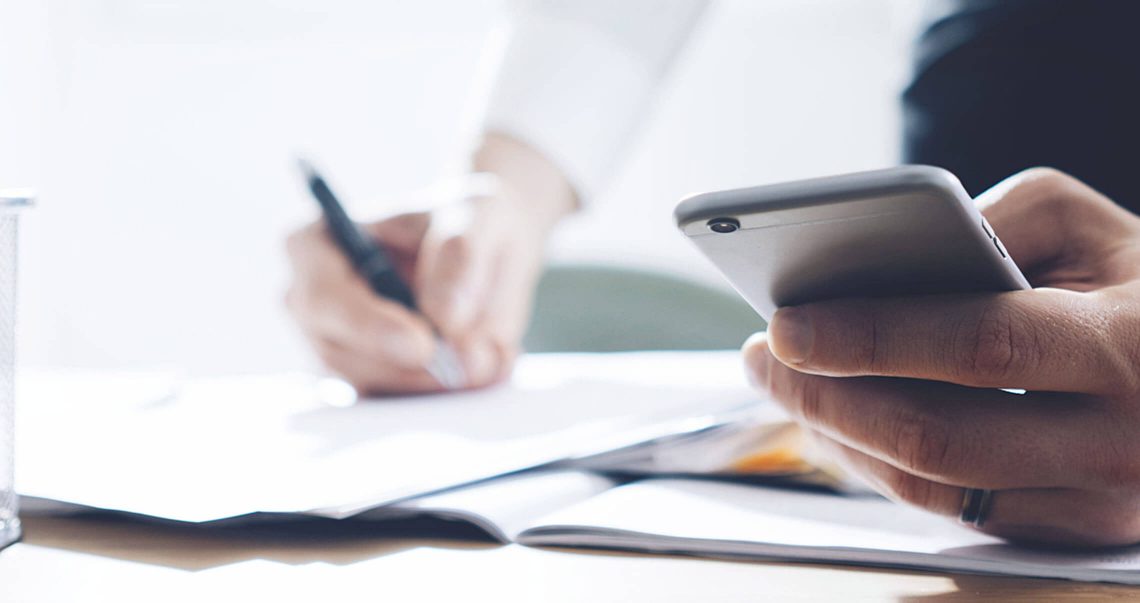 However, keeping up with such advances can be challenging. While some practices consistently integrate the latest innovations, others make select additions as time and budget allow. Wherever your practice falls on the tech-savvy spectrum, every year brings a new wave of potential solutions designed to enhance client relations, streamline operations and ease back-office demands.
As you ponder where your firm could use a boost, prioritizing your tech investments can prove invaluable.
---
It starts with the client
Your clients are your firm's lifeblood. Regardless of whether you support large multinational corporations or advise individuals, your success hinges not only on how you perform but also how you treat your clients.
A number of law firm technology trends have emerged as must-haves, including:
Remote flexibility: Connecting with clients via videoconferencing has become essential during the COVID-19 pandemic. Virtual face-to-face meetings from wherever you—or your client—are in the world reinforce your personal touch.
Personalized resources: Along with regular video updates, individualized client portals simplify the exchange of documents and forms while reinforcing security.
Automated assistants: To keep your one-on-one sessions focused, a chatbot on your firm's website can handle many basic questions. Through machine learning and artificial intelligence, or AI, these applications continually expand their knowledge base—and the value they can deliver to users.
Day-to-day legal support
Resources to help research, process and develop your legal expertise have evolved to reduce time and effort. Recent developments include:
eDiscovery: Sophisticated data analysis and AI-enhanced efforts help navigate the huge volume of electronic data generated worldwide. 
Strengthened infrastructure: Remote work arrangements will likely continue to some degree into the future, as the world adapts to a new normal in the wake of the COVID-19 crisis. Robust network connections, real-time content management systems and reinforced security protocols can help facilitate seamless workflows while your team is working from multiple locations.
Selective outsourcing: Farming out specialized research assignments or tapping remote expertise becomes more viable as logistical barriers disappear.
Keeping the lights on
Your firm is a law practice, but it's also a business. You're responsible for seeking optimal profits from every billable hour. A range of new technologies can help boost efficiency—and the bottom line.
Recent tech developments that can help save law firms money include:
The paper-free office: Invoices, payments, correspondence and client work can now be created, shared, deposited, delivered and stored while completely bypassing a printer.
Smooth processes and procedures: Timekeeping, billing, payment and accounting programs reduce the friction between client engagements and healthy finances. A number of platforms encompass all of those features and more.
Managing your client base: Client relationship management software and automated marketing programs enhance your oversight of business development and client retention.
Finding worthwhile investments for your firm
Technological innovations will only grow in influence as new products improve efficiencies and conserve resources.
As you weigh your firm's current needs, thoughtful planning and budgeting for tech resources will help ensure that you capitalize on the developments that will support your firm well into the future.
Insights
Financial insights for your business
This information is provided for educational purposes only and should not be relied on or interpreted as accounting, financial planning, investment, legal or tax advice. First Citizens Bank (or its affiliates) neither endorses nor guarantees this information, and encourages you to consult a professional for advice applicable to your specific situation.
Links to third-party websites may have a privacy policy different from First Citizens Bank and may provide less security than this website. First Citizens Bank and its affiliates are not responsible for the products, services and content on any third-party website.