Trade Associations
Smart options for trade and membership associations
Start
Get set up with the right banking services to minimize time spent on your finances.
Grow
Improve the efficiency of your banking and payment operations.
Expand
Let us help you choose from a variety of convenient options for payment processing.
Financial and Insurance
We offer secure banking and payment services for statewide and national financial and insurance trade organizations.
Accept secure online membership payments
View and receive online payments through an online secure payment gateway or in your office
Maximize reserve funds with asset management or other options
Food
Easy banking and payment options for food trade association members, even in remote rural areas.
Connect your members to customizable fleet and tractor trailer financing options
Leverage Remote Deposit Capture to expedite bank deposits for your trade association offices

D

Our flexible merchant services program enables secure payments on site or online
Construction
We offer customized short-term credit solutions, investment strategies and asset protection specific to construction trade organizations.
Organizational credit cards and lines of credit for improved cash flow
Tiered money market accounts, CDs and CDARS service and asset management for investments
Competitive insurance products for key employees and members of your board
Energy
Streamline the financial management of your energy trade association or membership organization with our comprehensive banking and credit solutions.
Advanced processing solutions for accepting secure member payments online or right in your offices
Short-term credit solutions include credit cards and lines of credit to optimize cash flow management
Employee financial packages include employee benefits, retirement planning, discounted personal banking services and financial planning
Agriculture
We've partnered with America's agriculture industry for 100+ years, and we're honored to help you manage your finances.
A wide variety of convenient member payment options for your national, statewide, regional and remote members
Conservative investment strategies for your association reserve funds
Tax-efficient equipment leasing structures to expand constituent enterprises
Industry
Choose First Citizens Bank for banking, credit and investment solutions customized to meet the needs of your industry trade association.
Convenient and customized membership payment options
Full suite of trade association employee packages including benefits, insurance, retirement, discounted banking and financial planning services
Asset and liability protection for your key employees and members of your board
Media and Marketing
We can save your media and marketing trade association time and money as your membership grows.
Ensure your assets are protected and address specific life insurance and liability needs of your key employees and board of directors
Short-term credit solutions such as credit cards or lines of credit to help with your cash flow
Convenient membership payment options include secure online payments, merchant card services and remote deposit of checks
Transportation
As a transportation trade association, you need a financial partner with 100+ years of experience to address your needs across the country.
Wide variety of easy membership payment options
Secure investment solutions for your trade association reserve fund
Short-term credit solutions such as credit cards or lines of credit to smooth your cash flow due to seasonal fluctuations
Government
First Citizens Bank has the experience and expertise to create the customized financial services package you need.
Asset protection solutions for your key employees and members of your board
Conservative solutions for securely growing your reserve fund through tiered money market accounts, CDs and CDARS service and asset management
Secure membership payment options
State and Local
Your state and local trade association needs a financial partner familiar with your region. Your local First Citizens Bank can help.
Convenient options for easy processing of member payments
Short-term credit solutions such as credit cards and lines of credit
Fully customized financial packages drawing on our banking, credit, investment and other financial services
Working with you
Improve the efficiency of your organization's banking and payment operations with our specially designed package of financial solutions
Leverage a full range of financial services that are tailor-made to your trade association's needs and stage of growth
Align with a family-run bank with a long history of dedicated service to our business, trade association and membership organization partners
Minimize the time you spend on finances so you can focus on serving your members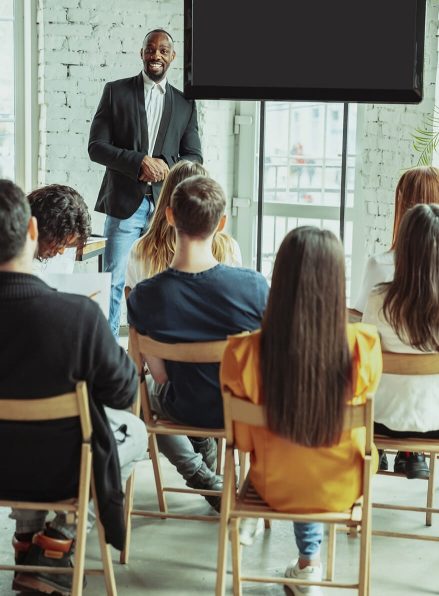 We know your challenges
We understand trade organizations can vary greatly in their financial needs
We take the time to meet with you and understand your association's unique financial goals
We can partner with you at your local branch for personalized meetings
We will provide you with access to online and mobile services at all times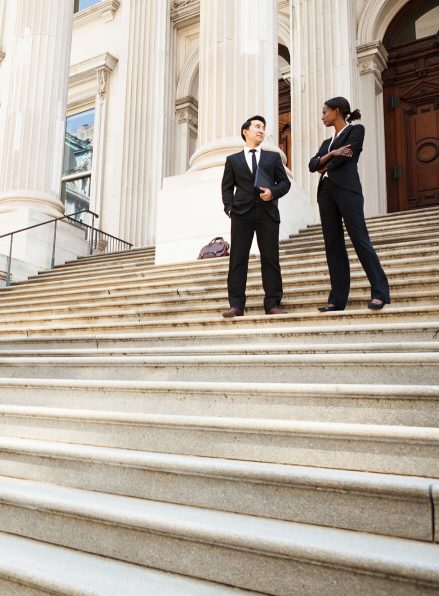 Let's start a conversation—we're here to help
Our Promise
Streamlining your finances
Forever First
We can assist your trade association with long-term financial planning to help your members today and tomorrow.
Better banking
Our bankers work as a cohesive team across our regional and local offices. Whatever financial needs arise for your trade association, we can put you in touch with the best experts to assist.
Community connections
We have a long history of staying committed to our local partners and supporting them through a wide variety of business challenges.
Deposit money from anywhere
Deposit checks remotely for faster processing and extended deposit hours.
Control business expenses
Simplify business purchases, reduce paperwork and monitor expenses with the First Citizens Visa Purchasing Card.
Industry Insights
Grow your expertise
Remote Deposit Capture is subject to contractual terms and conditions.
Links to third-party websites may have a privacy policy different from First Citizens Bank and may provide less security than this website. First Citizens Bank and its affiliates are not responsible for the products, services and content on any third-party website.
First Citizens Bank is a Member FDIC and an Equal Housing Lender icon: sys-ehl.