Industry Expertise · March 04, 2021
Considering Tree Farming for Profit? Here's What You Need To Know
Whether you're looking for a creative business idea or a productive way to spend your time as you enter retirement, there are plenty of ways to earn income outside traditional jobs. If you love spending time outdoors, one possibility is to operate your own tree farm. But before you make the jump from amateur arbor enthusiast to tree farming for profit, there are a few key points to consider.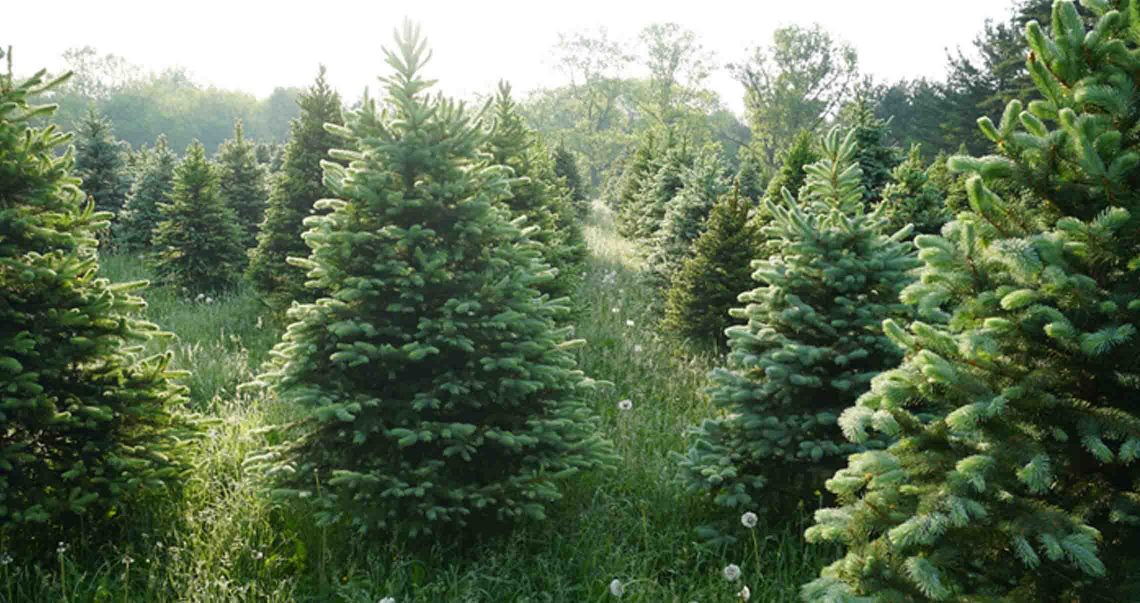 ---
How to start a tree farm
Before you start any business venture, it's important to develop a solid business plan, determine your timeline and identify your funding needs. When it comes to tree farming for profit, some of the most important factors include:
Land: It's much easier to get started if you already have a parcel of accessible land. You don't need much—depending on what trees you plan to grow, a few acres is enough to get started.
Types of trees: There are dozens of trees you can grow on your farm, but they all have different needs when it comes to space, soil, temperature and growth. Make sure you pick trees that will thrive in your climate.
Purpose: You can grow trees to sell them directly to consumers, like a Christmas tree farm. Or you can grow trees for fruit, fibers and timber. Whatever you choose, have a plan for where your farm will fit into the local consumer or business-to-business market.
Time: Trees take time to grow. If you want to use your land more as a nursery, you can have trees ready to sell in a year or two, but other trees might take up to 10 years to grow to the proper size. As you plan, make sure you factor in the time it will take for your trees to grow.
Cost: Once you know what kinds of trees you want to grow and why, you'll need funds to cover the land's cost, plant and harvest equipment, seedlings, and labor. Much of that will be required upfront. If you don't have the funds, you might consider a business loan.
Digging deeper into profits
The biggest decision you have to make about tree farming for profit is the type of trees you want to grow. That will drive all your other decisions.
Here's what to think about:
How fast do the trees grow?
How easy are the trees to care for?
Who are your potential customers?
What's the tree's value to potential customers?
For example, a popular choice for many budding tree farmers is to open a Christmas tree farm. While Christmas trees are relatively easy to grow and have a dedicated market of people interested in buying them, there are other factors to consider.
For one, a Christmas tree farm will make the bulk of its income during a short window, making it more of a seasonal business. After you factor in your expenses, it might not be enough of an income to live on year-round.
Something else to consider is the time it takes trees to grow. Christmas trees will take approximately six to eight years before they're ready to harvest. Having a farm like this takes more long-term planning.
Finally, think about your potential customers. With tree farms, you have a couple of options. You can sell directly to consumers, other businesses or wholesalers who then sell to consumers. Who you choose to sell your product to will dictate your plans.
Exploring your options
When you think about a tree farm, a Christmas tree farm likely pops into your head. But there are a variety of other options, too. Here are some of the more profitable types of trees to consider for your farm.
Trees for landscaping: If you're planning to sell trees to other businesses, some of your best customers could be landscapers. Plenty of popular trees, such as dogwoods and Japanese maple trees, have a steady market with landscapers.
Timber: Another business opportunity is growing trees for timber and processing. Walnut and chestnut trees are both popular options here.
Shrubbery: Trees don't have to be 20-foot-tall oaks—you can grow smaller shrubbery-type plants as well. These are often popular in urban farms and gardens. They can be kept in an apartment or planted in a smaller yard.
If you're interested in growing trees for profit, do your research and find out if it's a great fit for you. From there, building a strong financial plan will help you ensure you're set up for success.
Insights
Financial insights for your business
This information is provided for educational purposes only and should not be relied on or interpreted as accounting, financial planning, investment, legal or tax advice. First Citizens Bank (or its affiliates) neither endorses nor guarantees this information, and encourages you to consult a professional for advice applicable to your specific situation.
Links to third-party websites may have a privacy policy different from First Citizens Bank and may provide less security than this website. First Citizens Bank and its affiliates are not responsible for the products, services and content on any third-party website.