Finance · May 08, 2023
4 Types of Commercial Loans That Can Help You Grow Your Business
An influx of cash might be exactly what your growing business needs to reach the next level of success. The question is, which types of commercial loans available will work well with your company's needs?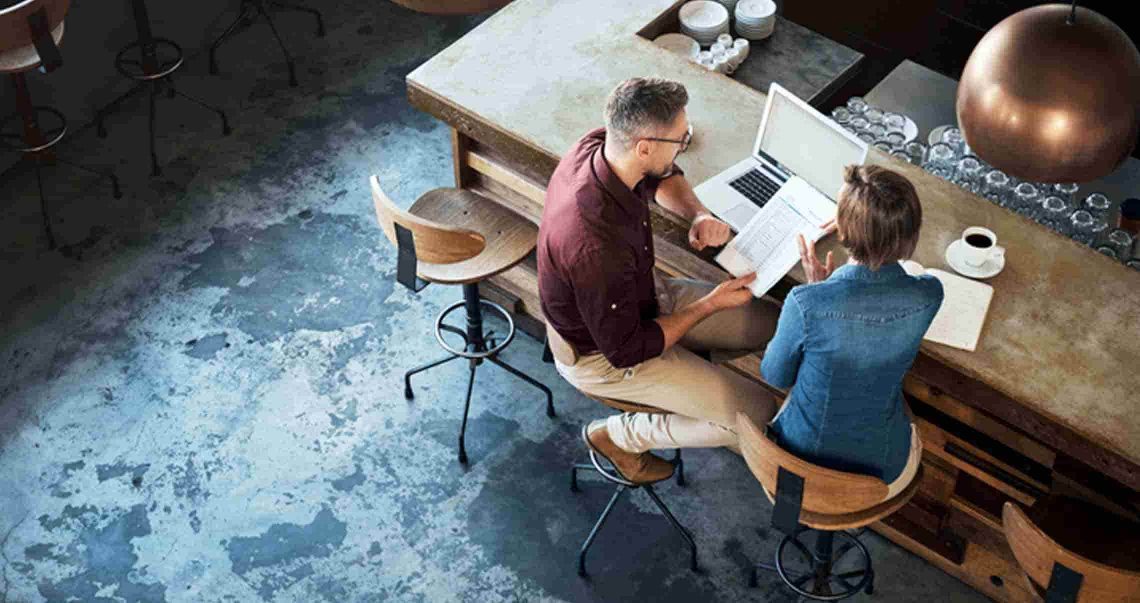 Knowing the four main types of commercial loans available can help you facilitate a more productive conversation with a lending specialist when you're ready to seek financing.
---
1

Business lines of credit

Business lines of credit are one of the most flexible funding sources available. You can apply for a line of credit well in advance of any financial needs, and it may provide a quick fix for cash flow gaps or working capital needs.

With a line of credit, you typically only pay interest on the amount you draw. Many lenders even offer interest-only payments to help ease cash flow crunches. Once you pay back what you've borrowed, your full credit line is once again available for use. You may not even need to reapply.
2

Term loans

When your financial needs are more significant, a term loan might be a better fit. These types of commercial loans usually offer higher amounts than a business line of credit, as well as flexible terms and competitive interest rates.

Term loans may be secured against other collateral you own, like real estate or equipment. Unsecured term loans are also available—although you might find lower interest rates with a secured loan, which banks tend to see as less risky.

Interest rates on these types of commercial loans may be fixed or variable. Depending on your situation, fixed monthly payments could make it easier to factor a term loan into your business's budget. Meanwhile, variable loans typically start with a lower rate but will change over time, depending on how prevailing interest rates shift.

Your business might use term loans to address debt restructuring, building improvements, working capital, equipment purchases or staff expansion.
3

Business real estate financing

Whether you're ready to purchase your own space or refinance the one you have, business real estate loans can help you get the funds you need for your physical location.

Business real estate financing generally includes flexible terms and loan amounts, and lenders may offer fixed or variable interest rates. Because real estate is often among a company's highest costs, repayment terms for these types of commercial loans tend to be longer than others—typically between 5 and 20 years.
4

Equipment financing and leasing

Specialty financing like equipment loans and leases can help your business finance high-cost items, like machinery you need to manufacture your products or vehicles you need to deliver them to customers. These types of commercial loans and leases are available with varying term lengths, depending on your business's needs. They may also help you realize certain tax advantages over the life of the loan or lease.

For businesses with heavy equipment and vehicle needs like trucks, tractors, trailers and construction equipment, these types of commercial loans may help finance 100% of the purchase price.

Many lenders also offer financing and lease options for both new and used equipment. This allows you to grow while finding solutions that keep your cash flowing.
Finding the right loan for you
Before making any decisions on any of these types of commercial loans, there are some key things to consider. Having these answers ready can help make the overall process more efficient—and get you the funds you need faster.
First, it's important to consider why you need the loan and how you'll use the funds you receive. A loan for buying new equipment, for example, can have different terms than a short-term emergency loan to cover unexpected expenses.
It's also important to consider the potential advantages and disadvantages of all types of commercial loans available. This includes potential risk factors that could impact any loan.
When considering needs and the potential risks involved with any commercial loan, it's vital to have a full view of your company's overall health. This means keeping both your own credit score and your business's current financial status in mind. Many lenders will focus on your cash flow, so it's important to keep up with financial statements because it can affect the type of business loan you receive. If you don't have the cash on hand to repay the loan, you might have trouble securing it in the first place.
Also consider the basic features of each loan, including the available amount, interest rate, repayment schedule, late fees and repayment penalties. If you need a loan quickly, for example, you might have limited options and less favorable repayment terms than you'd get with a loan to cover the costs of a planned expansion. Before agreeing to any loan, you'll want to understand the terms and how the loan might impact your future financial bottom line.
Work with a lender you trust
When it comes to securing business financing for these types of commercial loans, there's no one-size-fits-all solution. It's helpful to build a relationship with a lender who understands your needs and who's there to help find the best options to keep your business on the right track.
Having this type of business relationship means more than simply finding an institution that can help you secure a loan. When you build a solid, long-lasting partnership with your lender, you have an ally who has your company's best interests in mind, which can make a big difference in your company's long-term success.
Insights
Financial insights for your business
This information is provided for educational purposes only and should not be relied on or interpreted as accounting, financial planning, investment, legal or tax advice. First Citizens Bank (or its affiliates) neither endorses nor guarantees this information, and encourages you to consult a professional for advice applicable to your specific situation.
Links to third-party websites may have a privacy policy different from First Citizens Bank and may provide less security than this website. First Citizens Bank and its affiliates are not responsible for the products, services and content on any third-party website.