Finance · November 12, 2020
5 Types of Commercial Real Estate Loans That Can Help You Expand Your Business
When your company grows, your real estate needs to grow, too. The small office or storefront that served you well in the early years probably feels a little too cramped now that you've increased your staff and inventory.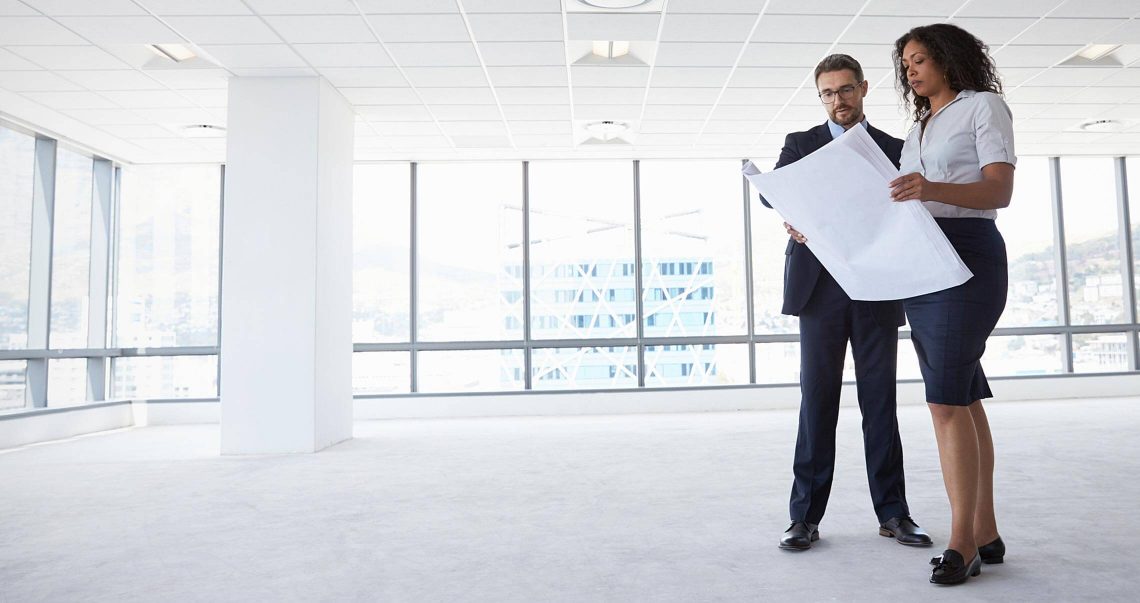 ---
But buying commercial space outright may not be within your business's budget, so you'll likely need to finance your expansion. There are several types of commercial real estate loans out there, but the right one for you depends on your business, your cash flow and how much you want to borrow.
5 key types of commercial real estate loans
As with buying personal property, there's no one-size-fits-all commercial real estate solution. The loan program you choose will depend on the type of property you want to buy, how much equity you have in your current property and your personal credit profile. The best thing you can do before you decide to expand is to keep your personal and business finances organized and limit your debts. Generally, the lower your debt-to-income ratio is on both fronts, the more options you'll have and the lower your interest rate will be. It also helps to establish a strong banking relationship in the early days of your business. That way, you'll have a trusted advisor to walk you through new financial decisions as you grow.
Here's a list of potential options for financing a real estate expansion.
1

Conventional commercial mortgages

Conventional mortgages are fixed-rate loans with repayment terms typically ranging from 5 to 25 years. A conventional mortgage may be a good option if your business has been open for at least a year and has low debt. You'll also need a strong personal credit score to qualify for these loans, so if you're carrying a high personal balance, you may want to pay it down before applying for a commercial real estate mortgage.
2

Bridge loans

A bridge loan is a short-term financing option used in conjunction with a longer-term loan. Suppose you're ready to buy a new office building but are waiting for your current property to sell before you can get a conventional mortgage. In that case, you might use a bridge loan to secure the new building. Once you've sold the previous property, you can apply for the mortgage on the new one, but you'll already have locked in the space. Different lenders have varying requirements for approving bridge loans. As a general rule, your business property will guarantee the loan, and you'll need to have a certain amount of equity in the property to get financing.
3

Hard money loans

A hard money loan is similar to a bridge loan, except that you borrow from private lenders or individuals rather than banks. Hard money lenders use your property's value to make loan decisions, rather than your personal credit history. You might consider this option if you're unable to qualify for a bank loan due to your credit score. You may be able to qualify and receive the funds for a hard money loan faster than you would with a traditional bank, but you'll also likely pay a higher interest rate.
4

SBA loans

The Small Business Administration, or SBA, has several loan programs businesses can use to purchase commercial real estate, including the 504 loan program for properties above $350,000, and the 7(a) and Express options for businesses that need lower amounts of financing. The latter two options also include long repayment terms and low down payment requirements, which can be particularly helpful for young businesses. The SBA doesn't make loans directly but rather guarantees loans made under these programs. If you're considering an SBA loan, you'll want to make sure your bank or lender offers these options.
5

Construction loans

If you want to build your new store, office or warehouse from the ground up, you may want to apply for a construction loan. While construction mortgage loans and construction-to-permanent loans are typically meant for home builders and developers, commercial construction loans are typically the best option for those looking to build new office or retail space. Depending on your lender's terms, you may be able to finance all construction-related expenses, including the land, equipment, materials and labor.
Find the right banking partner
Choosing the right type of loan for your business is a complex process, and there are many factors to consider. Work with a business banker to discuss your options before you're ready to apply. They'll be able to explain the different types of commercial real estate loans available and help you weigh the pros and cons of each in light of your needs. Your bank partner can also help you prepare your finances to increase your chances of qualifying for a loan so you can grow sustainably once you're ready to expand.
Insights
Financial insights for your business
This information is provided for educational purposes only and should not be relied on or interpreted as accounting, financial planning, investment, legal or tax advice. First Citizens Bank (or its affiliates) neither endorses nor guarantees this information, and encourages you to consult a professional for advice applicable to your specific situation.
Links to third-party websites may have a privacy policy different from First Citizens Bank and may provide less security than this website. First Citizens Bank and its affiliates are not responsible for the products, services and content on any third-party website.