Industry Expertise · July 17, 2020
Improve Manufacturing Inventory Management With Digital Tools
Modern wholesale distribution comes with a unique set of demands. Supply chains have become increasingly complex and global. Meanwhile, production and shipping volumes continue to climb to meet rising consumer demands. In this environment, manufacturers need visibility and control of their processes.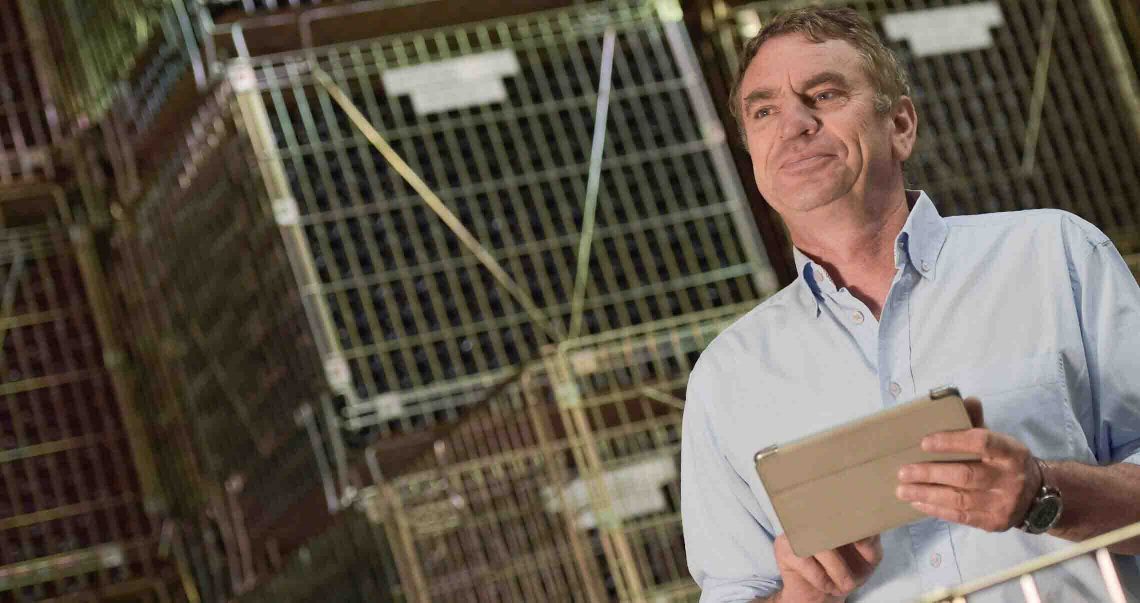 Manufacturing inventory management is essential in achieving this goal. It means knowing where an item is located within the supply chain at any moment and how much of it you have. This critical discipline grows increasingly complex the more distribution channels you have in place.
Not having an item in stock or having too little of it can have real economic effects on a business. In contrast, having too much stock on hand means you're tying up cash and valuable storage space. Achieving the right balance of inventory through a smart combination of software and hardware will help you increase efficiency, save money and ensure customer satisfaction.
---
Find the software that fits your needs
The days of spreadsheets are over. Today's top manufacturers rely on inventory management software to stay on top of supply.
Consider both your current requirements and your plans for the future. If you're planning expansion, for example, you'll want a system that will scale with you. Here are some key questions to ask to get you started.
Is it cloud-based? The most popular manufacturing inventory management software solutions run on cloud platforms. This lets you access data across multiple devices and locations through the internet. That means you can keep track of your product from anywhere, giving your entire supply chain added visibility. For example, a food manufacturer might put a cloud-based system in place to help them track products from raw materials all the way to dispatch. This speed and flexibility can be critical when dealing with regulations and potential ingredient recalls.
Is it compatible with my other systems? Many cloud-based tools also integrate easily with other applications, such as your accounting software or customer relationship management system. If you already have these other software solutions in place, compatibility between them may help you get the most out of all your digital investments.
What are the added capabilities? Some inventory management software also includes forecasting tools, which can guide purchasing decisions or even automate buying orders. Features like these might be helpful or even critical if your operations are relatively large in scale.
Support your systems with the right hardware
No matter what software system you chose, the correct hardware will help you maximize its effectiveness. First and foremost, you'll need computers to run the software. These can be desktop computers or laptops, but tablets and even smartphones can also work well. Devices with touchscreen capability may be the most intuitive and efficient for your employees to use. You'll need to set up a company wi-fi network, and if your employees need their devices in a warehouse environment, look for drop-resistant construction.
You might also consider investing in a bar code printer and one or more scanners, which are faster and more accurate than entering information by hand. If you're a small manufacturer, a wireless, handheld scanner should do. You could also look at apps that turn smartphones into scanners. As for bar code printers, you'll likely want a thermal printer with the ability to print in batches and on demand. Look for one with 1-D and 2-D capabilities—2-D labels can hold more information and work easily with smartphone scanners.
If you want to boost your inventory management processes, consider outfitting your warehouse or storage facilities with smart shelves. These handy helpers have radio frequency identification tags and weight sensors that detect when items are removed. This lets them automatically update your system to reflect changes in inventory.
Finally, there are robotic storage and warehousing solutions that use small delivery stations to make warehouses more efficient. Although these are expensive, the investment may make sense depending on your needs.
Investing in technology can increase convenience and ease of use for you and your employees. And by helping you work faster and more efficiently, the right inventory management solution can boost the bottom line.
Insights
Financial insights for your business
This information is provided for educational purposes only and should not be relied on or interpreted as accounting, financial planning, investment, legal or tax advice. First Citizens Bank (or its affiliates) neither endorses nor guarantees this information, and encourages you to consult a professional for advice applicable to your specific situation.
Links to third-party websites may have a privacy policy different from First Citizens Bank and may provide less security than this website. First Citizens Bank and its affiliates are not responsible for the products, services and content on any third-party website.