Cash Management · April 08, 2021
How to Accept Bitcoin Payments
Interest in cryptocurrencies—particularly bitcoin—is at an all-time high, and many businesses have started to accept the popular digital currency as a form of payment. But if you're new to using cryptocurrency, you may not know how to accept bitcoin payments at your business.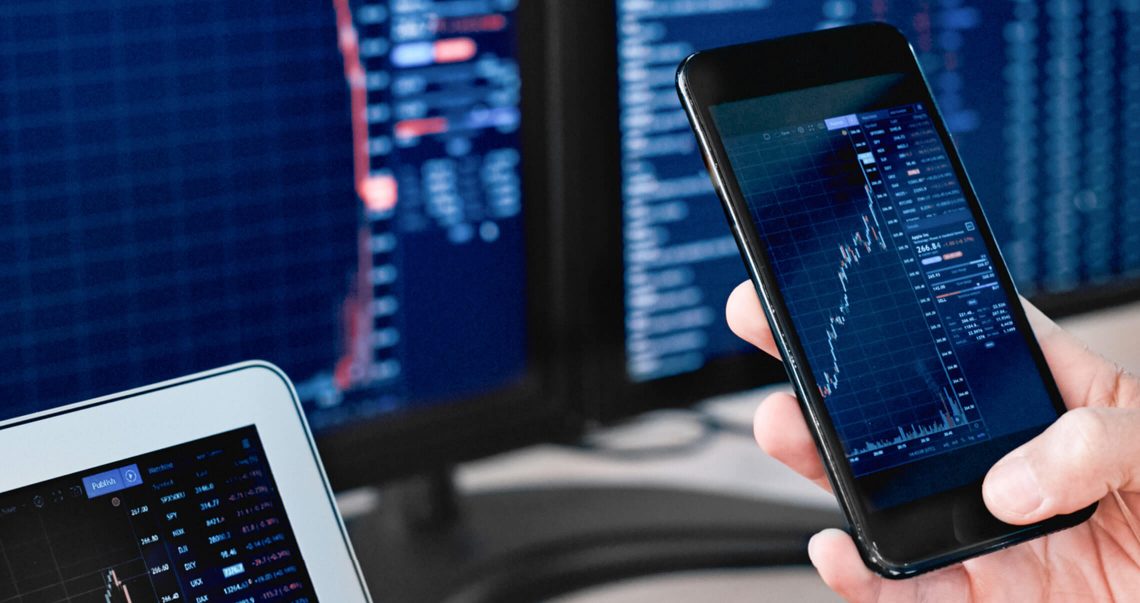 ---
Luckily, a variety of tools and technologies can help you get started. But as with any new payment processing technology, there are some key considerations to keep in mind, including cost, ease of use and scalability.
Peer-to-peer payment
The easiest way to accept bitcoin payments is a direct transfer of money from the customer to your business in what's known as a peer-to-peer, or P2P, transaction. This requires you to select a cryptocurrency exchange and set up a digital or cryptocurrency wallet.
A cryptocurrency wallet is a password-protected collection of random letters and numbers, otherwise known as private keys. Some popular wallet platforms include Coinbox, Eidoo, Ledger and Trezor.
After choosing and setting up a cryptocurrency wallet, you must select an exchange and register the wallet address to accept transferred bitcoin payments. Coinbase, Kraken, Bitfinex and Coinmama are all examples of cryptocurrency exchanges that support bitcoin transactions.
Finally, you must link your cryptocurrency wallet to your bank account to transfer and exchange bitcoin into fiat currency, where it can then be deposited and withdrawn.
In general, P2P payments work for small operations that expect a small volume of transactions. Eidoo and Coinbase are exchanges as well as wallets. They both rely on transaction fees and are good options for beginners.
Third-party apps
Similar to P2P, you can use third-party apps to enable direct fund transfers from a client account to a business account using smartphones or tablets. In fact, many of the wallets and exchanges listed above—including Kraken, Coinbase and Coinbox—offer apps.
The setup is also similar: You connect your cryptocurrency wallet address with the app. To complete a transaction, you type in the transaction amount and the app creates a QR code containing the address and the amount in bitcoins to be transferred. The customer then scans the QR code with their own mobile wallet app and authorizes the transaction.
Cryptocurrency apps include Crypto Pro, Gemini, BitPay and Coinify. Most are free to download, but some may require a transaction fee or minimum account balance. As with all cryptocurrency exchanges, wallets and apps, review the company's safety features closely. All cryptocurrency platforms should include two-factor authentication and back-end encryption to keep accounts as safe as possible.
Point-of-sale terminals
Hardware point-of-sale, or POS, terminals that accept bitcoin payments provide the most familiar payment experiences for buyers and sellers. Stand-alone bitcoin terminals like Cyclebit, Coinkite, Rocapay, and BitBay Pay can scan bitcoin debit cards or print out QR codes for customers to scan. They can also work with POS-connected mobile device scanners.
In addition, some familiar POS software systems already in stores can support bitcoin, either with application programming interface, or API, integration or through stand-alone bitcoin-supported terminals. For example, Stripe, Square and PayPal all have options to accept bitcoin debit cards or credit cards for various fees.
Payment gateway processors
Payment gateway processors can immediately transfer bitcoin and other cryptocurrencies into fiat currency. You can integrate a third-party bitcoin gateway into an app through APIs or by developing your own unique software.
Gateways are particularly useful if you accept online and mobile payments. Some payment processors can even automatically convert a bitcoin payment into the national currency of your choice.
BitPay also offers a payment gateway service, although Shopify is perhaps the best-known cryptocurrency payment gateway. Transaction fees vary depending on which payment processor and gateway you choose.
Getting started
If you're considering how to accept bitcoin payments, many options are available. But there's no one-size-fits-all solution. You could choose to set up a separate system, or you could embed bitcoin payments in your current transaction processing systems using your own software development team and existing APIs.
Compare all of the options available and speak to your trusted business partners, including your business banker, to determine how to accept bitcoin payments at your business.
Insights
Financial insights for your business
This information is provided for educational purposes only and should not be relied on or interpreted as accounting, financial planning, investment, legal or tax advice. First Citizens Bank (or its affiliates) neither endorses nor guarantees this information, and encourages you to consult a professional for advice applicable to your specific situation.
Links to third-party websites may have a privacy policy different from First Citizens Bank and may provide less security than this website. First Citizens Bank and its affiliates are not responsible for the products, services and content on any third-party website.
First Citizens Bank is a Member FDIC and an Equal Housing Lender icon: sys-ehl.