Technology · October 26, 2022
How the AI Revolution in Manufacturing is Boosting Operational Success
Companies often explore ways to find new operational efficiencies using emerging technologies, including innovations in artificial intelligence, or AI. While some believe AI and machine learning may be considered innovations of the future, they're both becoming more commonly implemented by businesses to drive efficiencies—generating stronger results and revenue. And, in some cases, keep business afloat during trying times. For instance, the COVID-19 pandemic's stake in global supply chain issues.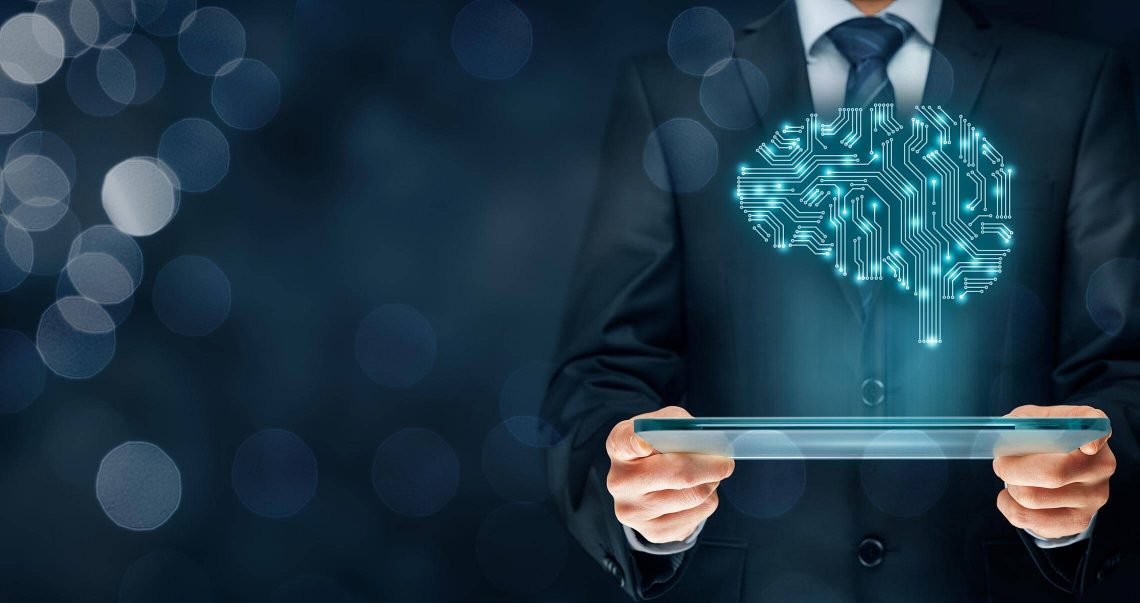 AI is the concept of enabling machines to process information and carry out tasks in a way that humans would consider thinking or learning. Most AI in manufacturing is narrowly focused and task-oriented. Machine learning, or ML, is a subset of AI that involves extracting knowledge from data by observing patterns. ML uses pattern matching to map inputs of data to predict results.
Machine learning in manufacturing can make automated decisions from more data, potentially faster than humans could—think of important tasks like inventory management. This capability can improve accuracy and bring tangible results to the bottom line.
---
AI use cases in manufacturing
AI and ML can fully automate complex tasks. These systems require less manpower to maintain and can be adjusted quickly based on changes in manufacturing strategy and production plans. Companies use various types of AI in manufacturing to positively impact business, such as:
Collecting data from hundreds of sensors to optimize equipment performance and minimize downtime
Helping train industrial robots that perform habitual tasks, allowing them to learn each time to achieve higher accuracy and speed
Improving safety conditions for humans working with heavy equipment and robots, expanding options for efficiency and quality control
Using satellite imagery for better natural resource planning and allocation
Implementing natural language processing to handle invoices, orders and contracts faster with reduced risk of errors or fraud
Creating a recommendation engine to suggest products or materials based on earlier choices and uses
However, the biggest challenge for many small to medium-sized manufacturers is finding the best way to start reaping the benefits of AI.
Starting the transformational journey
A proof of concept or pilot of an AI project can be a smart bridge to full-blown implementation. Observing the first round of results across a shorter duration—typically a few weeks—allows for incremental planning. The first step on the journey involves two carefully balanced goals:
Pinpointing the most important questions data can help your company address
Finding out what types of data your company collects or can access
Finding a valuable business question aligned with your company's overall strategy can make rallying stakeholder support easier. Even expanding the budget to get more insights into a strategic goal may be more practical than putting resources toward a limited-value project.
Remember that machine learning and predictive analytics require massive volumes of data. Typical sources can include:
Sales and customer data: Purchase history, demographics and engagement, website, email and call center data
Vendor and supply data: Orders and contracts
Operations data: Processes, accounting, labor and administrative
Next, if the question points to a particular process, map it out to determine the decisions made during that activity. Show how insights from the data could make an impact across operations, and find out how much information you'll need to make sound business decisions.
Looking to address customer loyalty? Think about how information in the customer profile and history are linked to customer churn. If minimizing malfunctions is the challenge, find out what sensor readings or other data you can map to failures.
Determine an acceptable accuracy threshold, and evaluate the data model's performance against benchmarks. If necessary, tweak your parameters. Define project goals around this framework, and determine how you'll measure progress.
Create a budget aligned with the goals and measurement process. Factor in time for training internal and external stakeholders, considering outside partnerships and expertise as needed.
Adaptability in times of constant change
Agility in the face of changing market dynamics remains a core feature of resilience and competitiveness. To gain optimal advantages from AI and acquire high-quality training data, consider:
Refining your implementation strategies
Working to understand your strategic objectives and potential use cases
Harnessing resources from across the organization
Tapping into external partner networks that will work with you and provide data
Investments in AI can provide tools for companies to stay successful during times of disruption. If you're still not convinced, just know AI in manufacturing market size is currently valued at $2.3 billion and is expected to climb to $16.3 billion by the year 2027. Talk to your banking partner about a plan to reap the rewards from the latest innovations in AI.
Insights
Financial insights for your business
This information is provided for educational purposes only and should not be relied on or interpreted as accounting, financial planning, investment, legal or tax advice. First Citizens Bank (or its affiliates) neither endorses nor guarantees this information, and encourages you to consult a professional for advice applicable to your specific situation.
Links to third-party websites may have a privacy policy different from First Citizens Bank and may provide less security than this website. First Citizens Bank and its affiliates are not responsible for the products, services and content on any third-party website.