Operations · July 20, 2020
Better Outcomes Through End-to-End Supply Chain Visibility
Thanks to technological innovations and increasing globalization, the way we move goods and services around the world is notably different from a decade ago. One of the most efficient ways to stay competitive in today's dynamic manufacturing industry is to increase supply chain visibility.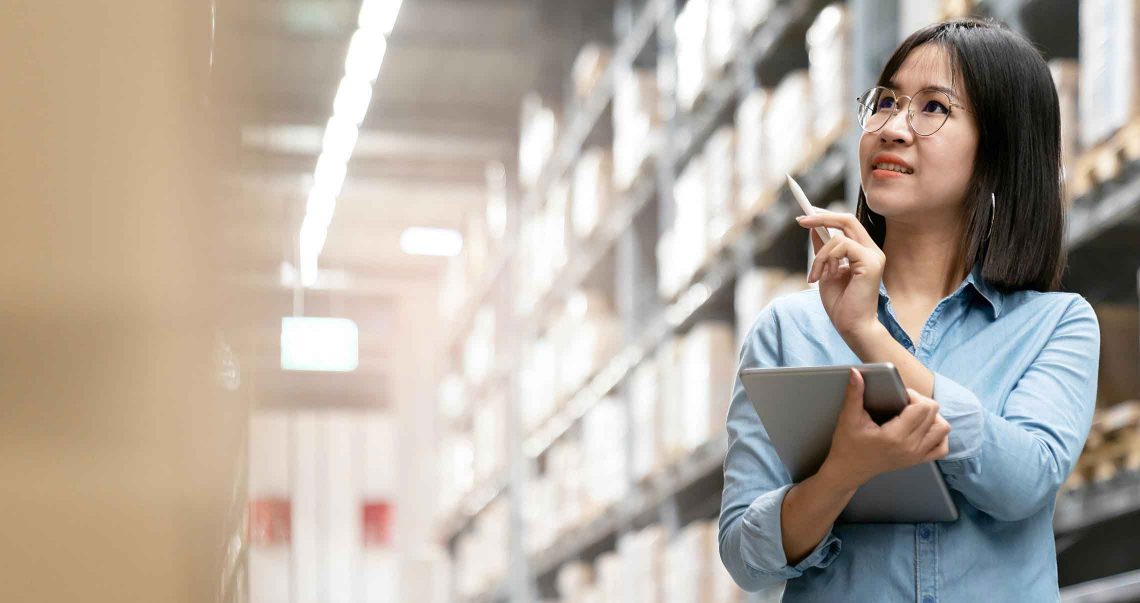 With the benefits of end-to-end visibility, small and medium businesses can now compete for access to the same materials and distribution channels as industry giants.
---
The value of visibility
If your business operates on a global scale and uses various modes of logistics and shipping to serve its customers, you might see visibility as a matter of tracking and tracing materials. But end-to-end visibility is much more than that.
Traditional visibility means knowing where components are at any given time. However, true end-to-end visibility means knowing how well your supply chain and logistics operation is performing in real time. This allows you to gauge how that performance relates to your company's strategic goals.
Many companies engage multiple external parties with various systems to source and transport materials. Deploying a process to enhance supply chain visibility is essential to track supplier network activity accurately and efficiently. Are you maximizing shipping resources? Do you pay too much in transport fees? Are you maintaining a strong audit trail? 
These are some of the many questions end-to-end visibility can help answer. It can also help you see measurable improvements in several areas. These include:
Customer experience
Providing an exceptional experience means knowing what customers want and delivering it with high quality. Robust forecasting models require accurate data sharing, analysis and collaboration across the supply chain in as close to real time as possible. 
End-to-end supply chain visibility helps the internal and external stakeholders responsible for the health of the supply chain better manage supplier and customer relationships. With a better view of what's happening across these different touch points, companies can ensure deliveries happen quickly and efficiently, as well as handle customer returns with minimal issues.
Innovation and optimization
Forecasting helps companies stay competitive, especially in sectors with tight or volatile margins. Increased visibility can be a game-changer. Companies that see what's going on along the full length of the chain can build data models to respond intuitively. 
This could mean identifying opportunities as they emerge. For example, you'll have a better sense of when to purchase goods at the best price, because you'll be able to see how their price has changed over the course of recent months and know when it makes the most sense to buy. This ability may help maximize profits, improve operations and speed up growth.
Risk management
Using increased visibility to enhance analytics helps improve risk management and optimization of resources. Analysts can better model potential outcomes and foresee issues. Decision-makers can proactively detect and even predict anomalies such as fluctuating shipping rates. If something happens in a region where your company sources critical material, you can shift quickly to an alternative source or product.
Achieving this type of agility in risk management can be a tough challenge for domestic supply chains. Increasing globalization, however, makes it necessary to track supply and material networks across multiple political boundaries. Manufacturers can better manage risks and complexities with supply chain visibility, regardless of how far their chains span.
Compliance
Manufacturers with end-to-end visibility can keep a closer watch on changes in rules and regulatory requirements as well. Audit trails can become easier to manage in real time versus trying to figure out after the fact if documentation is up to standards. Visibility not only helps reduce transportation expenses but also avoids money and reputational costs from detentions and transport charges.
Getting up to speed
These days, a more significant portion of your supply chain information might lie with external collaborators. It's becoming increasingly important to look from the outside in and focus on working with your customers, market and trading partners. Emerging technologies like blockchain, the Internet of Things and artificial intelligence are disrupting supply chain visibility, allowing manufacturers to access insight outside of their organization. For instance, AI-powered systems can understand, reason and interact at enormous speed and scale. These capabilities can go a long way toward visibility across global chains.
To take the first step toward increased visibility, understand the goals you want to achieve with the benefits of an end-to-end supply chain. Set benchmarks to measure success. When looking for a technology solution, consider options that will enhance external supply chain visibility and allow you to optimize vendor relationships better. Remember, your customers only see your company, not behind-the-scenes collaborators, so all their experiences will be associated with your brand.
Insights
Financial insights for your business
This information is provided for educational purposes only and should not be relied on or interpreted as accounting, financial planning, investment, legal or tax advice. First Citizens Bank (or its affiliates) neither endorses nor guarantees this information, and encourages you to consult a professional for advice applicable to your specific situation.
Links to third-party websites may have a privacy policy different from First Citizens Bank and may provide less security than this website. First Citizens Bank and its affiliates are not responsible for the products, services and content on any third-party website.