Industry Expertise · February 18, 2021
How to Capitalize on Global Sourcing Advantages While Minimizing Risk
At some point, many companies find international supply chains too compelling to ignore. Offering a combination of cheaper raw materials, labor and finished goods in business-friendly environments, the global sourcing advantages are enticing—especially for organizations enjoying rapid growth.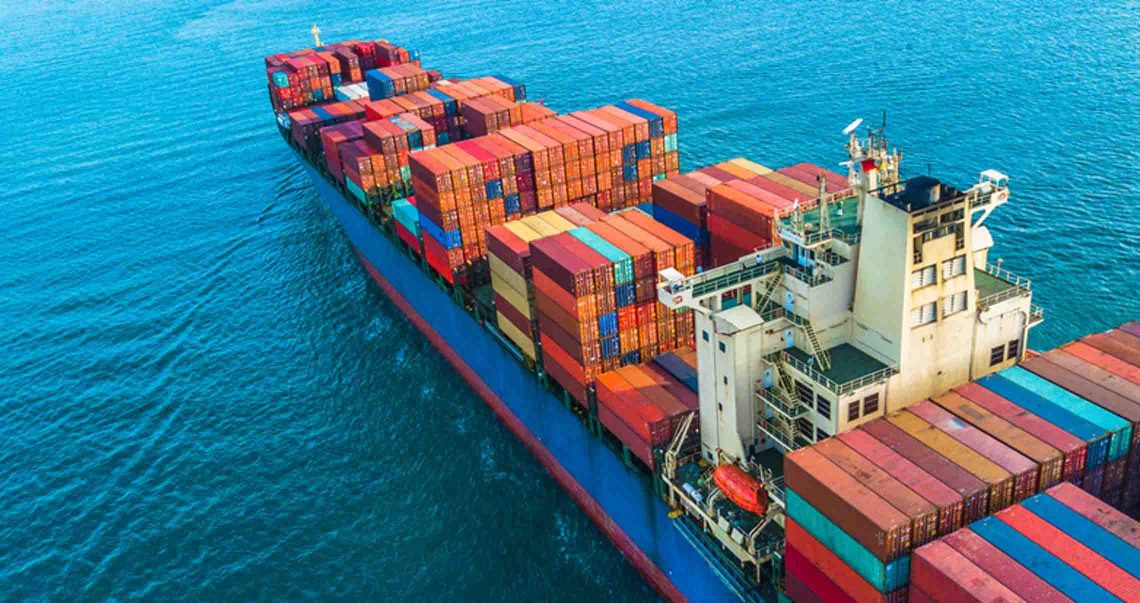 ---
If your company is considering wading into international waters, it's essential that some key issues remain top of mind as you look to balance efficiency and savings with your customers' ongoing demands.
Complex relationships
Achieving success in the global marketplace goes beyond navigating currency calculations, time zone differences and language barriers—although all those should factor into your calculations.
Long-term ties to an overseas supplier hinge significantly on your relationship with the company, as the partnership will thrive or flounder depending on how well you do the following:
Trust your partner: Viewing overseas business connections solely as transactional relationships will eventually cause issues, especially in more relationship-minded cultures.
Roll with local customs: Some operations will feel very American, but many won't—trying to impose your own way likely won't go well.
Understand local rules and regulations: Bureaucratic issues, including customs matters, can be minor headaches or total landmines, so do your research.
Know your partner's suppliers: Higher transparency up and down the supply chain will help you ride out near- or mid-term turbulence and press for an alternative if an issue appears chronic.
Align your tech: Incompatible technology platforms can derail a plan as swiftly as mismatched pricing, so allow for an IT survey in your pre-agreement due diligence.
Whether you're seeking a global connection for lower input costs or full production capabilities, a personal connection can prove invaluable in smoothing the path ahead.
Additional business risks
As with any business relationship, overseas partnerships carry risks. On the international stage, however, such challenges can get complicated much quicker than with a domestic company.
Some potential risks that may arise include the following:
Political and economic upheaval: Suppliers in less-stable nations will be prone to volatility, especially if a natural disaster hits.
Supply chain issues: A problem with your partner's supplier is the most obvious, but warehousing and transit issues can surface unexpectedly, as well.
Reputation: Any environmental, social or ethical lapses with your partner will land on your company's doorstep.
Quality shortcomings: Raw materials and components may be subpar without regular oversight.
Intellectual property protection: The more people who work with your product or component, the more likely it will slip into the hands of a competitor or knock-off manufacturer.
Reduced timeliness: Local customs, business challenges such as labor strife, or non-business interruptions such as hurricanes can slow production at your supplier—or their suppliers—setting off a chain reaction that can affect your deadlines.
Risk mitigation
Most international business transactions are rooted in rules set by the United Nations, the World Trade Organization and the European Union. These standards serve as a framework that your partners and their suppliers will likely adopt to varying degrees.
To help mitigate the inevitable risks your company will face running a multi-national enterprise while still realizing global sourcing advantages, it pays to do the following:
Do your homework: Research the partner, their suppliers and their other customers as thoroughly as possible.
Consider a third party: A well-vetted outsourcing advisor is a valuable in-country touchpoint that should act on your behalf, from making key introductions to providing interim product checks.
Be clear in contracts: Cross-border agreements can be challenging to enforce, but the more detail your contract has around the goods and services being produced, payments, penalties, force majeure and dispute resolution, the better.
Raise the quality bar: To help offset potential differences in quality matters, train your partner in your quality control standards and implement a system to ensure that checks happen regularly.
Conduct reviews: Audits of your suppliers, ideally by an outside firm, should happen regularly and include measures for improvement.
Anticipate delays: Lead times can run long between your partner, their suppliers and logistics companies. The better you allow for such lags and consolidate steps, the less your production and fulfillment will be affected.
Be active with supply chain management: Alternate suppliers, transporters, warehousing firms and delivery outfits will help keep your product cycle from slowing down whenever a problem flares up.
Ultimately, as you weigh global sourcing pros and cons for your company, thoroughly examine all aspects of every potential relationship. You'll likely find that those with less volatile risk profiles can provide many more benefits than those that deliver low-cost solutions.
Insights
Financial insights for your business
This information is provided for educational purposes only and should not be relied on or interpreted as accounting, financial planning, investment, legal or tax advice. First Citizens Bank (or its affiliates) neither endorses nor guarantees this information, and encourages you to consult a professional for advice applicable to your specific situation.
Links to third-party websites may have a privacy policy different from First Citizens Bank and may provide less security than this website. First Citizens Bank and its affiliates are not responsible for the products, services and content on any third-party website.