International Banking · July 17, 2020
How to Build an International Business Expansion Strategy
As supply chains become increasingly global, their complexity increases—as do the potential hurdles that companies face when managing them. Fully understanding the risks and rewards of an international business expansion strategy will help you determine if you should pursue international growth.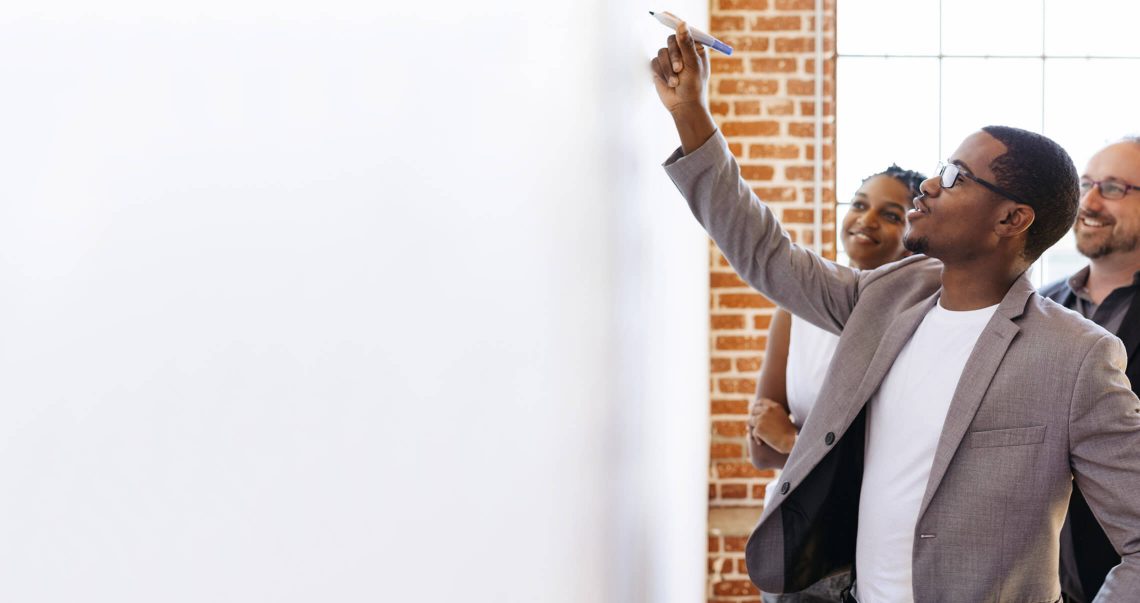 ---
Reasons to expand internationally
Businesses with core competencies in the US likely have customers who want to leverage those same capabilities in other markets. Expanding to the same international markets that your customers are operating in may lower the risks associated with expansion, because you'll be serving a pre-built customer base.
The rise of e-commerce has made global manufacturing and distribution more necessary—online retailers need to meet the needs of a worldwide customer base. If you serve manufacturing or retail customers in the US, there may be similar opportunities in other countries. There may be a particularly pressing need for high-quality service providers in developing countries where the middle class is growing at a good pace, making those markets attractive to companies that can fill that need.
Form a foundation before you leap
Before pursuing an international business expansion strategy, it's important to have internal infrastructure and systems in place to run your operations smoothly, or issues resulting from a complex supply chain may be greatly magnified abroad. Therefore, you need to strengthen your internal operations first by ensuring your supply chain is running as efficiently as possible, so it can provide a model for your overseas operations.
In addition, it's a good idea to ensure that good communication protocols are in place. How does the information flow to identify and resolve issues, and who is responsible for what? Consider implementing virtual tools to foster collaboration across remote teams. In addition, take the time to understand the local vernacular in the region where you're expanding—words can carry different shades of meaning in different cultures, and having a firm grasp on these differences will help you share information in the best way possible. 
Finally, you'll need to ensure you have sufficient growth capital to fund international expansion.
Potential pitfalls and challenges
Poor infrastructure and a shortage of skilled labor are major challenges in international expansion, especially in high-growth, developing markets. Low wages, a more concentrated economy and fewer technology resources add more challenges.
For more mature markets, such as western Europe, higher transportation-related costs such as fuel, tolls and regulations can create a higher financial burden. Employees in these countries also typically command high salaries. None of these issues are insurmountable, but you need a well-thought-out plan you can test to ensure that you're prepared for them.
Build success through careful planning
Before you seriously pursue international expansion, you'll want to build relationships with prospective customers and local business owners. Onboard an agent or employee—or a partner with an individual or business—who has strong business relationships and a deep knowledge of the logistics industry in your target country.
It's also a good idea to create a detailed analysis for your expansion. Determine what the market potential is for your business and how much time, effort and capital is likely needed to achieve that objective, and outline these in your documentation. The analysis should also identify what resources you have, and compare those to the resources you need.
Using the information and documentation output from these first steps, determine your strategy. You can build the new international business organically—in other words, from scratch—or partner with someone on the ground in the new location. Alternatively, you could acquire another company and re-brand that firm as yours.
With the pervasiveness of social media, you might choose to partner with influencers on your preferred social channels. These voices can help build trust in your brand throughout the region you're expanding into.
Finally, whatever route you take, remember to adhere to all the national, regional and local laws. Be mindful of the cultural differences, as well, so you ensure the process flows as smoothly as possible.
The international business expansion strategy can be a profitable path for growth, but the process has a number of moving parts. By remaining flexible yet focused and finding one or more key individuals or partners, you can take your logistics business to the next level overseas.
Insights
Financial insights for your business
This information is provided for educational purposes only and should not be relied on or interpreted as accounting, financial planning, investment, legal or tax advice. First Citizens Bank (or its affiliates) neither endorses nor guarantees this information, and encourages you to consult a professional for advice applicable to your specific situation.
Links to third-party websites may have a privacy policy different from First Citizens Bank and may provide less security than this website. First Citizens Bank and its affiliates are not responsible for the products, services and content on any third-party website.