Planning · April 15, 2021
Should Your Business Transition to a Fully Remote Office?
After a year like no other, more companies than ever before are now—at least, in part—conducting remote operations. That means an increasing number of workers across industries have settled into a remote office environment. Business owners are now asking themselves important questions, like what does the future of remote working look like? And should my business go completely remote?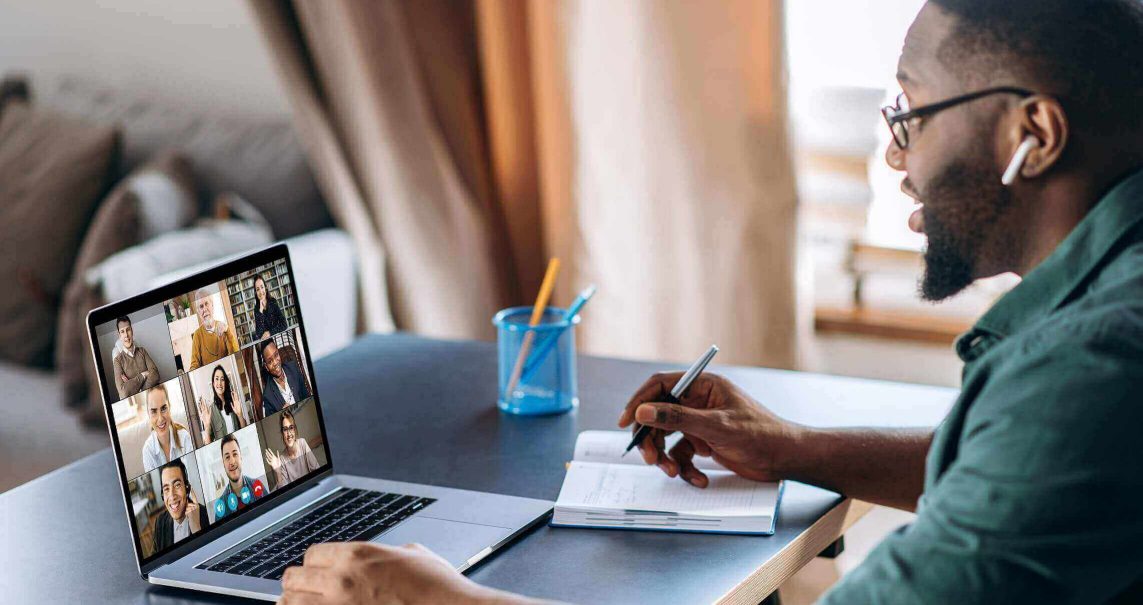 ---
For some companies, going fully remote has proven beneficial. According to the 2021 PwC US Remote Work Survey, 83% of employers feel that letting employees work from home has been successful at their companies. Still, this new setup comes with its own challenges, as some employees may struggle in a long-term remote office environment.
Understanding the implications and future of remote work can help you craft the best plan for your own company. If you're thinking about taking your business in a new direction as a remote-only company, consider the following:
The future of remote work
A successful, fully remote business involves more than a business owner simply running their business from home. With each of their full- and part-time employees also working from their own remote offices, businesses that become completely remote may no longer have a centralized, brick-and-mortar workplace. They might not even need a centralized head office at all.
Many businesses were forced to depend on remote work due to pandemic restrictions, marking a rapidly emerging business trend in 2021. Now, after that initial push, some businesses are going completely remote for the foreseeable future. Others are offering flexible work-from-home options, letting employees combine at-home work with office hours.
Although some have seen great success, others may find it difficult to support employees facing new challenges in a remote work environment. Weigh the pros and cons of going fully remote versus keeping some form of a physical office in the context of your company's specific needs.
Pros of a fully remote office
There are many good things about transitioning to a remote-based business that supports your staff working from home.
Happy employees: First and foremost, your team members probably like the idea of working from home, at least some of the time. The PwC survey found that 71% of employees say remote work has been a success.
Reduced costs for everyone: Another benefit is the money saved by running a business remotely. Employees save time and money by not having to commute, while employers save money on office space.
Improved productivity: According to the 2021 PwC Survey, more than one-third of employees say they're more productive working from home—and more than half of employers agree that their teams are getting more done now. This suggests that, once they get used to working from home, workers can get more done.
Access to more qualified candidates: Businesses with a fully remote setup may also find they have access to a wider pool of qualified employees when location restrictions have been removed.
Cons to consider
Business owners should also consider some of the downsides of running a business remotely.
Productivity management: It's more difficult to keep an eye on how your employees spend their time when you don't work in the same location. This poses a particular challenge for new employees with less experience who need training.
Challenges to employee engagement and morale: Building company culture and camaraderie among staff is more difficult when communication is limited to virtual meetings, emails and instant messaging. Employees might begin to feel stuck or isolated.
Collaboration concerns: Workers feel that the opportunity to bounce ideas off coworkers is an important feature of traditional workspaces. As the PwC survey reported, 87% of employees said the office was a critical element in meeting their two top needs: building relationships and collaborating with team members.
IT security costs: All the IT security issues that were present in your office environment also apply to remote office work. You'll need to confirm your staff members have secure internet providers. You'll also likely need to set up a policy to address bring-your-own-device issues for staff using their personal phones, tablets, laptops or desktops to access company software and files.
What to watch for
There are other considerations in addition to employee engagement and morale, collaboration and IT security costs. For example, you might decide to cover the costs of new tech installation, digital security and office furniture for your staff. You'll need to make decisions about tracking work hours, handling power outages and establishing policies for learning new software technology to support your remote workers.
In the end, it seems remote work is here to stay. Learn about the benefits and challenges you may face so you can make the choice that best fits into your business strategy and long-term plans.
Insights
Financial insights for your business
This information is provided for educational purposes only and should not be relied on or interpreted as accounting, financial planning, investment, legal or tax advice. First Citizens Bank (or its affiliates) neither endorses nor guarantees this information, and encourages you to consult a professional for advice applicable to your specific situation.
Links to third-party websites may have a privacy policy different from First Citizens Bank and may provide less security than this website. First Citizens Bank and its affiliates are not responsible for the products, services and content on any third-party website.