Management · May 19, 2022
10 Innovative Ways to Attract Talent During the Great Resignation
Today's labor market remains extremely tight. Employees have plenty of options to choose from as a result, which has caused many to quit their jobs. This has led to a period of time called the Great Resignation.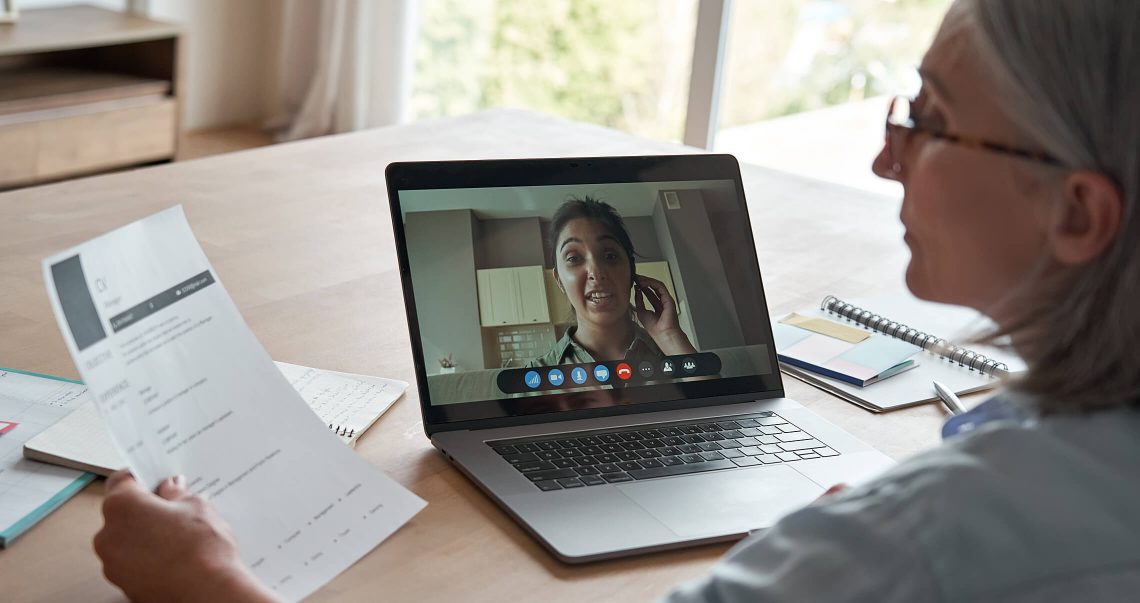 Combating the Great Resignation to find quality workers isn't easy, especially because you probably don't have an unlimited budget to increase wages and benefits. However, there are some innovative ways to attract talent that can help your firm stand out.
---
1

Make your application process more efficient

When candidates have options, they're less patient with lengthy application processes that take up a lot of their time. Think carefully about whether each step of your application process is necessary, and trim whatever isn't.

You could also see whether there are ways to automate the process to save time. For example, you could use software that automatically collects data from a candidate's resume for your systems rather than having candidates fill it out themselves manually. Even small improvements like this can significantly improve the application rate.
2

Use reminders

People visiting your job post might be interested. However, if they don't apply on the spot, they could forget about it. You could use software to give them a pop-up reminder about your job post that requests their phone number or email. If someone doesn't apply, the software can send these automatic reminders as needed until the candidate opts out. This is just one of the many automated business solutions that can help during the Great Resignation.
3

Invest in recruitment software

Sorting through huge piles of resumes is time consuming and risks the chance that you may overlook quality candidates. Recruitment software—like an applicant tracking system—can scan applications for keywords to help you find the best matches.

Software companies are beginning to introduce artificial intelligence into these programs to make them even more effective. They take care of finding top candidates so you can focus your energy on interviews.
4

Leverage social media and influencers

Consider which social media platforms are used most in your industry, then post your content to the ones you believe candidates use the most. For example, you could have employees and executives film short videos about their day and why they like working at your company, then share them on LinkedIn.

As one of your innovative ways to attract talent, you could also reach out to influencers in your industry to see if they'd promote your content.
5

Host a virtual job fair

A career fair is a great way to meet interested parties, answer questions and present your company in the best light. However, in-person events are a considerable investment of time and money, not to mention a possible health risk as COVID-19 lingers.

Another innovative way to attract talent is to conduct a virtual career fair using a video platform like Zoom. This gives you a cost effective—and safe—way to meet candidates and pitch your company.
6

Ask for employee referrals

Your employees know what makes working at your company great. Why not ask them if they know others who could be a great fit? Consider sweetening the deal by offering a referral bonus for a successful hire.

You could also ask employees if they have any contacts from their past organizations who can help with your recruitment efforts, like a connection at a former university.
7

Reach out to former employees

As millions of people change jobs, many of them are learning that the grass isn't always greener on the other side. If an employee leaves your company on good terms, stay in touch. Let them know that if they ever change their mind, you might be willing to bring them back. The job market is too hot to burn bridges.
8

Attend networking events

Networking events aren't just for finding clients. They could also be a good way to find outgoing and talented new employees.

Consider the types of events your ideal candidate might attend, like sales seminars, public speaking courses or hackathons. Make sure representatives from your company attend to expand your professional network.
9

Use skills challenges

A skills challenge is when you give applicants a hands-on test or sample project for your job, which can be a fun and effective replacement for formal interviews. Plus, you get to see whether applicants can handle the work.
10

Get flexible with the workplace

Employers are eager to return to the workplace, but many employees are not, especially as they deal with burnout. Consider whether you can still maintain some flexibility with your workplace. Perhaps you need some in-person office time but can offer employees the option to work from home a few days each week. This could be a way to poach employees who are upset that their employers are forcing them back into the office.

Combating the Great Resignation won't be easy, but you can keep your company staffed with some hard work and a little creativity.
Insights
Financial insights for your business
This information is provided for educational purposes only and should not be relied on or interpreted as accounting, financial planning, investment, legal or tax advice. First Citizens Bank (or its affiliates) neither endorses nor guarantees this information, and encourages you to consult a professional for advice applicable to your specific situation.
Links to third-party websites may have a privacy policy different from First Citizens Bank and may provide less security than this website. First Citizens Bank and its affiliates are not responsible for the products, services and content on any third-party website.