Treasury Management · June 17, 2021
What to Know About Doing Business in Foreign Currencies
Is your business expanding beyond your borders? If so, it's important to understand the ins and outs of doing business in foreign currencies. Learning how to save money and maximize returns when doing business in a different currency can boost revenue and improve your bottom line.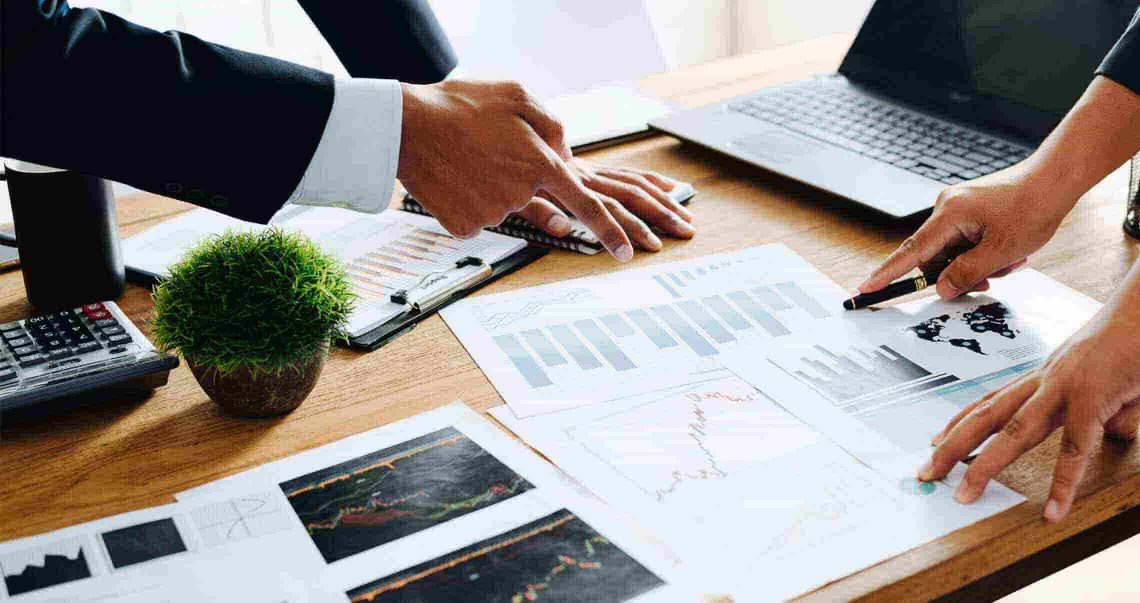 Here's what you need to know about currency when you expand your operations internationally.
---
Doing business in a foreign currency
When businesses expand and begin dealing with international suppliers and customers, financial transactions start to include the added complexity of foreign currency exchange. But calculating the value of one currency against the other can be complicated and time-consuming, resulting in additional bookkeeping and accounting work.
By doing business in foreign currencies instead of continuously changing the transactions back to your home currency, you can avoid complex calculations, headaches, currency exchange fees and potential losses due to currency fluctuations. And by keeping funds in the local currency, you can easily pay invoices in foreign currency.
Understanding foreign currency exchange risks
Currency exchange rates aren't fixed. That means the value of one currency against another is constantly changing. For example, $1 USD might be worth $1.23 CAD at 9 am, but it might be worth just $1.18 CAD at 9:02 am.
Depending on the direction they take, currency fluctuations can expand or constrict your profits when you're billing customers in a foreign currency. They can also increase or decrease your costs if you convert your supplier and service bills into your home currency instead of paying invoices in foreign currency.
Knowing what to watch for
Doing business in foreign countries and dealing with foreign currency exchange isn't without risk. Sometimes, currency exchange rates fluctuate quite dramatically due to factors such as the following:
Political uncertainty
Economic fallout due to natural disasters
Local unemployment
Inflation rates
Trade deals
The impact of foreign currency fluctuation depends on both the portion of your business conducted internationally as well as the extent and frequency of these fluctuations.
Savvy business owners understand the importance of protecting their businesses against these fluctuations and developing a strategy for successful expansion.
Hedging and foreign currency transactions
Hedging is a common investment practice for protecting investments against risk. It also works well when it comes to protecting business finances from foreign exchange risk.
A forward exchange contract protects businesses against future currency fluctuation by fixing the exchange rate for a future date. Both parties sign it now, agreeing to payment at that specified rate on a future specified date.
A simpler way to hedge against foreign currency risks is to only accept contracts in US dollars—regardless of where your customers and suppliers are located. Doing so simplifies your accounting, keeping your expenses and revenues in your home currency. However, seeing as the currency exchange rate risk gets pushed to the foreign company, you might face less favorable contract terms.
Another option is to open a foreign currency bank account. Bill your international clients in their home currency, and deposit their payments to your foreign currency bank account. Then, use your foreign currency balance to pay your international suppliers. This allows you to avoid lost revenue or increased costs due to currency fluctuation altogether.
Foreign exchange, currency fluctuation risk and international business finance are complex topics. That's why it's so important for time-crunched business owners to have a trusted financial partner with expertise in the finer details of international trade.
Insights
Financial insights for your business
This information is provided for educational purposes only and should not be relied on or interpreted as accounting, financial planning, investment, legal or tax advice. First Citizens Bank (or its affiliates) neither endorses nor guarantees this information, and encourages you to consult a professional for advice applicable to your specific situation.
Links to third-party websites may have a privacy policy different from First Citizens Bank and may provide less security than this website. First Citizens Bank and its affiliates are not responsible for the products, services and content on any third-party website.