Operations · October 21, 2021
Shooting for Sustainable: How Can Companies Go Green?
The UN Climate Reports painted a bleak picture of the future if more drastic action isn't taken soon. It forced many companies to reconsider their sustainability initiatives and ask themselves: How can companies go green and make a more significant impact on preventing the worst outcomes of climate change?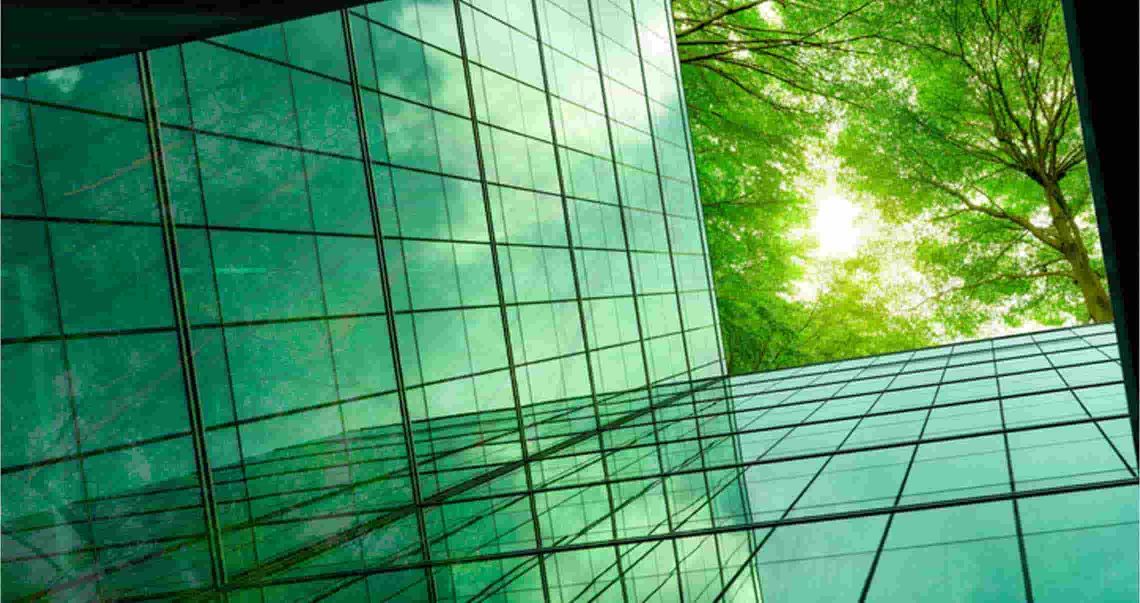 This means stepping up their game from already common efforts, such as energy-efficient light bulbs, smart thermostats and paperless billing. All efforts help, but so far, it's not been enough to make the difference needed. Here are some ways your business can deepen the shade of its green thumb.
---
Eco-friendly measures to consider
Creative thinking can go a long way toward answering the question: How can companies go green? Many companies are following suit, organizing waste reduction challenges, encouraging telecommuting and introducing composting to redirect office kitchen food waste. For example, Evolution Marketing in Wisconsin donated 509 gallons of food waste, coffee grounds and biodegradable paper products to a local organic family farm for composting between 2013 and 2018.
Here are some other ways to level up your business's environmental and sustainability commitment:
Invest in the future: Build a sustainable investment portfolio based on companies that put in the effort to improve their communities and the environment. You'll often find success where there's responsible action.
Support volunteering opportunities: Georgia-based Ad Victoriam Solutions, which provides salesforce and data consulting, gives employees paid time off for volunteering—many of whom use that to volunteer at an urban farm and do roadside cleanups.
Create programs for employees to give back: Native Trails, a sustainable kitchen and bath manufacturer, offers a donation match program, paid volunteer time, group volunteer days, and volunteer time bonuses to encourage employees to give back. To date, the programs have benefited dozens of nonprofit organizations.
Favor compostable packaging: Certain retail giants, including ASOS and Amazon, and food manufacturers, including Kellogg's and Celestial Seasonings, are using compostable packaging, a trend many small online retailers that sell and ship find easy to follow. Incorporate it where you can in your own business.
Use green web hosting services: Switch your web hosting services to a more environmentally conscious provider, such as GreenGeeks, SiteGround or A2Hosting, and incentivize remote workers to do the same. Or, offer to pay for renewable energy credits to offset employees' carbon footprint, helping to provide equivalent green energy. Native Energy, Terrapass and South Pole are good places to start.
Encourage biking to work: If biking to work is possible, encourage it as much as possible. Denver Advertising Founder, Mike Lash, buys lunch on certain days for employees who bike to work and also pays for bike tune-ups.
Embrace more flexible working options: If the pandemic taught companies anything, it's that much of their work can be done over Zoom, Microsoft Teams or Slack. Allowing employees to continue to work remotely—even part of the week—means fewer cars on the road, reductions to office power consumption and less office waste.
Working toward a greener business
Whether you're the owner of a local restaurant or the CEO of a major federal contracting company, making a larger impact on climate change is in your best interest. Furthermore, it's relatively easy with a few adjustments to business operations. Perhaps best of all, you may retain more employees, who will have one more thing to be proud of in their company.
Insights
Financial insights for your business
This information is provided for educational purposes only and should not be relied on or interpreted as accounting, financial planning, investment, legal or tax advice. First Citizens Bank (or its affiliates) neither endorses nor guarantees this information, and encourages you to consult a professional for advice applicable to your specific situation.
Links to third-party websites may have a privacy policy different from First Citizens Bank and may provide less security than this website. First Citizens Bank and its affiliates are not responsible for the products, services and content on any third-party website.