Treasury Management · May 20, 2021
Sustainable Investing: What Businesses Should Know
Sustainable investing is taking off. By the end of 2020, about a third of managed assets were invested sustainably, and their value was more than $17 trillion.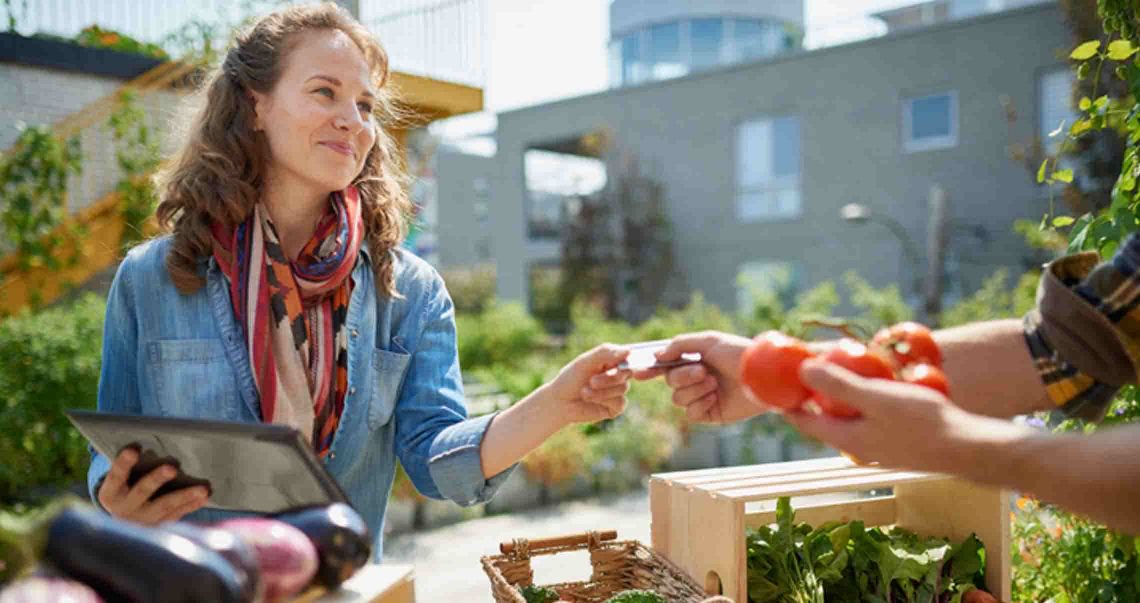 This form of investing may seem unfamiliar to people who are used to thinking of investments in purely monetary terms. But some believe it gives a more complete picture of which companies make worthwhile investments.
---
What is sustainable investing?
Sustainable or socially responsible investing is an approach that looks at companies' effects on society and the world when selecting investments. While conventional investing methods might focus on the numbers on a firm's balance sheet, sustainable investing also considers how the firm interacts with its community and the environment. Socially responsible investors consider information about sustainability in addition to financial data, recognizing that the two perspectives can be closely related. For example, a business with a strong track record on cleaning up pollution might build greater trust with customers, leading to more sales and a stronger bottom line.
Sustainable investing is sometimes known as ESG investing because investors weigh the environmental, social and governance effects of potential investments. For instance, an investor might think about factors like a company's level of carbon emissions, whether it respects workers' rights in its supply chain and diversity in its board of directors.
Sustainable investors strive to back companies that earn profits while ultimately making the world a better place.
Why sustainability has become a higher priority
Sustainability has become important to some investors as the public conversation around finance highlights the dangers of short-term thinking. There's growing awareness that businesses can't prosper if they deplete natural resources and harm communities. Every time irresponsible business practices result in a scandal, the point is driven home that unsustainable actions damage trust, hurt a company's brand and may lead to trouble with regulators.
And some investors are motivated by particular issues that matter to them. They may invest sustainably with a goal of tackling climate change, reducing inequality or strengthening human rights protections around the world.
Choosing among sustainable stocks
Companies in many industries can be sustainable. Businesses that develop renewable energy technologies, grow crops with environmentally responsible methods or design innovative packaging to reduce food waste could all be sustainable options. Investors can also support companies that bring grocery stores to food deserts, run affordable child care centers or construct affordable housing. Other examples of potentially sustainable investments include companies that open health clinics in underserved areas or companies that produce ethical fashion.
Some socially responsible investors back companies founded by women or people of color. They may also invest in companies that have diverse workplaces, have made progress on closing gender pay gaps or offer family-friendly employee policies, such as substantial parental leave.
People who prefer to invest in mutual funds rather than individual stocks can choose from several available ESG funds. These funds research companies' impacts on the world and create a basket of stocks that all meet ESG criteria.
How businesses can get involved
Businesses that want to ensure they're sustainable can begin by thinking about their values and exploring how sustainability might fit in with their purpose. They can then incorporate environmental, social and governance factors into their mission statements and long-term objectives.
Some businesses may decide to conduct a sustainability audit to see which parts of their operations are currently sustainable and which might need to be improved. They may also want to hire a sustainability officer or set up a task force to work on any needed changes.
Businesses that are serious about sustainability might also benefit from joining coalitions of other companies that care about their social and environmental impact. Through these groups, businesses can gain new ideas and form collaborations with peers in their communities.
Insights
Financial insights for your business
This information is provided for educational purposes only and should not be relied on or interpreted as accounting, financial planning, investment, legal or tax advice. First Citizens Bank (or its affiliates) neither endorses nor guarantees this information, and encourages you to consult a professional for advice applicable to your specific situation.
Links to third-party websites may have a privacy policy different from First Citizens Bank and may provide less security than this website. First Citizens Bank and its affiliates are not responsible for the products, services and content on any third-party website.