Treasury Management · September 02, 2021
How to Retain Employees Without Money in Your Budget
The question of how to retain employees without money can challenge even the best of leaders. Between fluctuating economic conditions and companies with deeper pockets, you may feel out of options to keep talent if you can't increase their benefits or pay.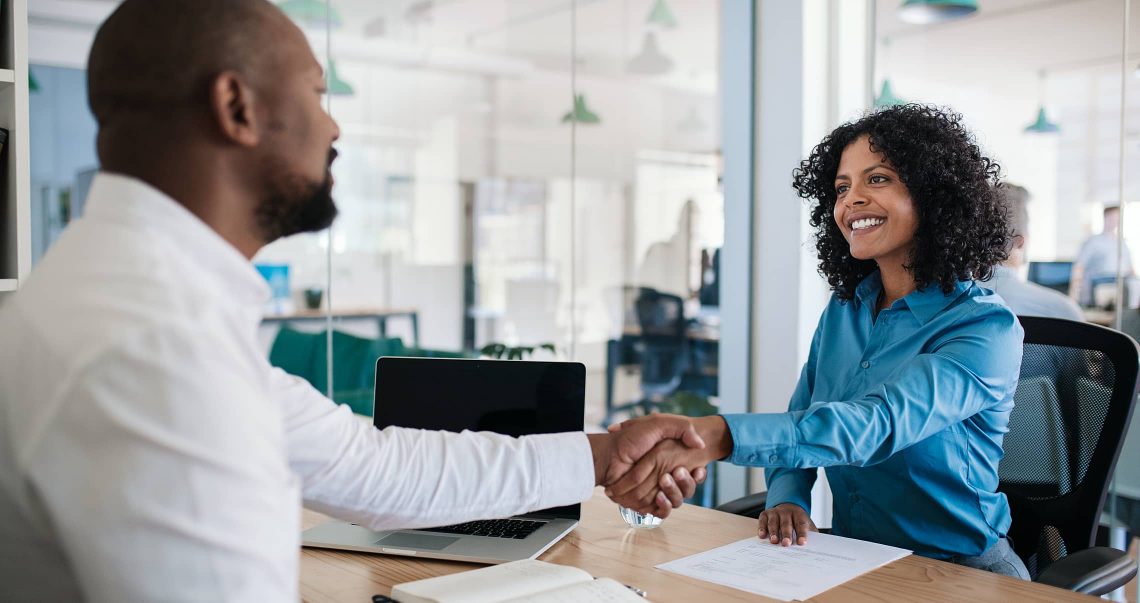 ---
Why is employee retention so important?
People the world over are reevaluating how they work and what work means to them, and they're not afraid to find employers ready to meet revamped expectations. In fact, according to a 2021 survey by RewardGateway, 42% of employees currently are or intend to look for a new job, and 66% of employers say they're hiring.
This shift means companies stand to lose valuable team members they've invested significant resources in—from risk management training and skill development to expanded benefits packages. Ultimately, the turnover could lead to delayed growth and loss of hard-earned ground, especially in competitive industries.
That's why employee retention is so important to businesses. Employees who commit to a company can build cohesive teams that consistently innovate in fast-moving industries. Companies that decrease turnover can also reroute that precious time spent on training into opportunities to benefit current employees and revenue streams.
Creative, no-cost ways to retain employees
Harvard Business Review encourages companies to pay attention to millennial and Gen Z employees. These generations aren't necessarily looking for more money or random benefits they wouldn't use. Instead, they're looking for meaning in their work, respect for their wellness and opportunities to add to their skills.
The ideas below can help you creatively circumvent money as an incentive and invest in what your next generation of workers most crave.
Offer flexible work arrangements
Consider adding the option for remote work or hybrid-type work schedules. The pandemic has proven that work persists even outside the constraints of an office. If in-person collaboration is a necessity for peak performance, you can create hybrid schedules that combine a certain number of in-office days with remote workdays.
You can even explore flex time, which allows employees to set their own start and end times for their workday to appeal to parents and other employees who would appreciate something other than the 9 to 5 grind.
Add wellness days
A simple answer to how to retain employees without money in the budget could be a rebrand. Instead of the negative connotation of sick days, consider a rebrand to wellness days. These are days where employees can take time off to emotionally or physically recharge.
You likely already offer paid time off or sick days, so a rebrand can further reinforce your company's commitment to your employees' whole health—not only when they happen to fall ill.
Expand training opportunities
Improving your company's training and development opportunities can help your employees become even greater assets to the company. Employees can also become more confident in their skill sets and build a desire to grow with the company that gave them opportunities to learn.
No-cost versions of training opportunities can include shadowing and mentoring programs. They can also include skillshare days where employees from one department teach interested employees an essential skill or how something they do impacts the company.
Create recognition programs
Recognition programs don't have to be gala events with large catering budgets. The best ones can cost you nothing and even empower employees to build recognition programs. Consider polling employees for talents and contributions they'd like to see recognized.
From there, your department heads and HR team can create the nomination processes and decide how recognition is celebrated and shared throughout the company.
Creatively empower employees
To retain employees without financial incentives, consider putting your employees in the driver's seat. By asking key talent how they'd like to contribute their skills to the company, you can work to create a way for them to do just that.
It might be something as simple as empowering someone to start an employee resource group program. It could also be as complex as working with your IT team to improve the company website's user interface. The sky's the limit—you just have to ask.
Now you have ideas for how to retain employees without money. Employee retention doesn't have to break your budget. You may discover that non-monetary benefits and opportunities speak more to the employees you want to most retain. If any of your creative solutions miss the mark, you can always poll employees for the cultural benefits they would most enjoy.
Insights
Financial insights for your business
This information is provided for educational purposes only and should not be relied on or interpreted as accounting, financial planning, investment, legal or tax advice. First Citizens Bank (or its affiliates) neither endorses nor guarantees this information, and encourages you to consult a professional for advice applicable to your specific situation.
Links to third-party websites may have a privacy policy different from First Citizens Bank and may provide less security than this website. First Citizens Bank and its affiliates are not responsible for the products, services and content on any third-party website.