Management · January 21, 2021
Employee Engagement Strategies That Help With Retention
Recruiting new employees takes time and money. It may be weeks before you find the right person, during which your existing staff may have to take on extra work. When you do finally find someone, it can be hard for your team to stay productive while you're onboarding your new employee. These are all reasons why employee retention is important—not to mention more cost effective than hiring new people.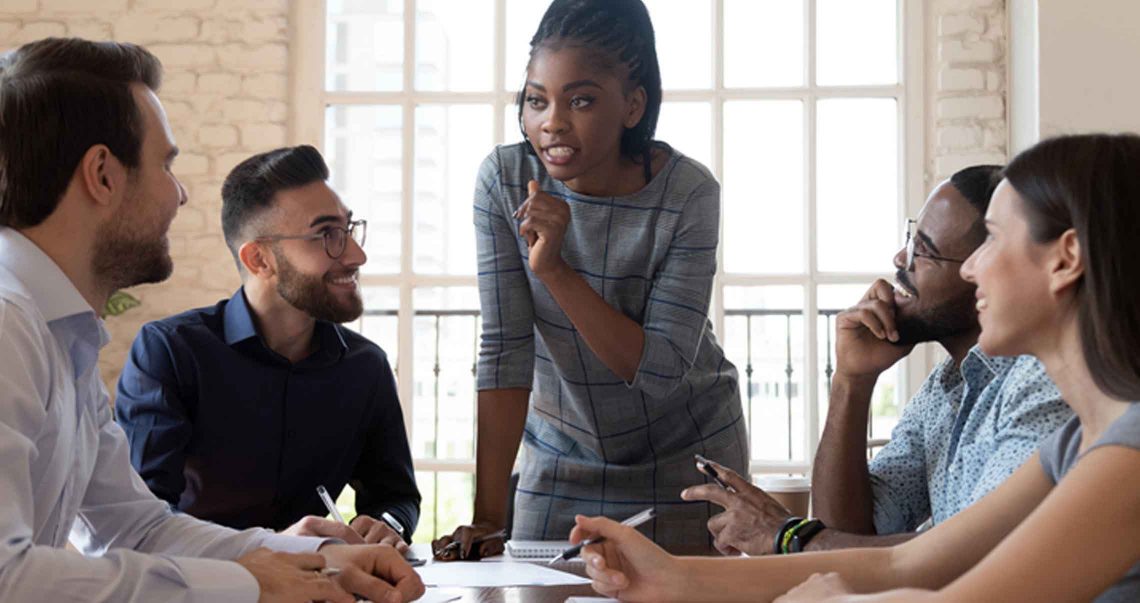 ---
Leaders should invest in employee engagement strategies that keep staff members happy in their current role and implement policies that positively impact retention. These six actions can help you keep your high-performing employees on staff.
1

Pay competitive salaries

One of the top reasons an employee may leave your company is for better pay. Sometimes they'll come to you and ask for a raise in order to stay, but often, they may accept their new opportunity without giving you a chance to make a counteroffer. Avoid tempting employees to leave for better pay by making sure your salaries are competitive. Some online research can provide insight into what competitors in your area are paying.
2

Provide solid benefits

Employees also want competitive benefits, such as healthcare, retirement savings and paid time off. You'll want to ensure your packages are similar to others in your industry. Younger workers may also be interested in benefits like student loan repayment, onsite childcare and access to wellness or financial planning. Consider taking a survey to see what interests your team the most, then look into how you can provide meaningful perks that keep people engaged.
3

Offer flexible hours

The traditional nine-to-five workday may not work for some of your employees. For those who have children or elderly relatives to care for, offering flexible hours may help remove some stress from their day. If possible, let employees set their hours. This demonstrates that you understand they have a life outside of work. While flexibility may not be possible in some roles, those with flexible hours will appreciate having the autonomy to create a schedule that works best for them.
4

Let employees work from home

Many companies shifted to remote working arrangements during the pandemic, and the benefits of this model appeal to many employees. You can improve employee satisfaction by offering work-from-home flexibility, either on a full- or part-time basis. Investing in collaboration tools and other technologies can make these perks possible and help you with digital employee engagement strategies.
5

Foster professional development

Employees want a chance to improve their skills. By investing in educational resources that promote employee growth, you'll help them achieve their personal goals while making your team more knowledgeable and ready for advancement. Sponsor classes or workshops that help your team stay up to date on the latest innovations in your industry. Be clear about career advancement options within your company and promote from within whenever you can.
6

Recognize good work

People like to feel appreciated! Make a point to thank your employees when they go the extra mile, achieve outstanding results or improve your employee culture. Even better, do it in front of the team to give them the credit they deserve. Some companies have formal systems with incentives. Even small perks, like free catered lunches on Fridays, tickets to a local sporting event or an employee-of-the-month parking spot can go a long way in making employees feel appreciated.

When you invest in employee engagement strategies, you also invest in your business. Engaged employees are more likely to stay with you through thick and thin. That's a return that is valuable for you both.
Insights
Financial insights for your business
This information is provided for educational purposes only and should not be relied on or interpreted as accounting, financial planning, investment, legal or tax advice. First Citizens Bank (or its affiliates) neither endorses nor guarantees this information, and encourages you to consult a professional for advice applicable to your specific situation.
Links to third-party websites may have a privacy policy different from First Citizens Bank and may provide less security than this website. First Citizens Bank and its affiliates are not responsible for the products, services and content on any third-party website.