Management · September 23, 2021
How to Foster and Manage a Successful Hybrid Working Environment
Nearly every assumption about the day-to-day working world was flipped on its head in 2020. As the COVID-19 pandemic first forced complete shutdowns and then severely restricted business activity through much of the year, companies of all sizes scrambled to survive while navigating limited face-to-face exposure, social distancing, masks, protective gear and extreme sanitizing.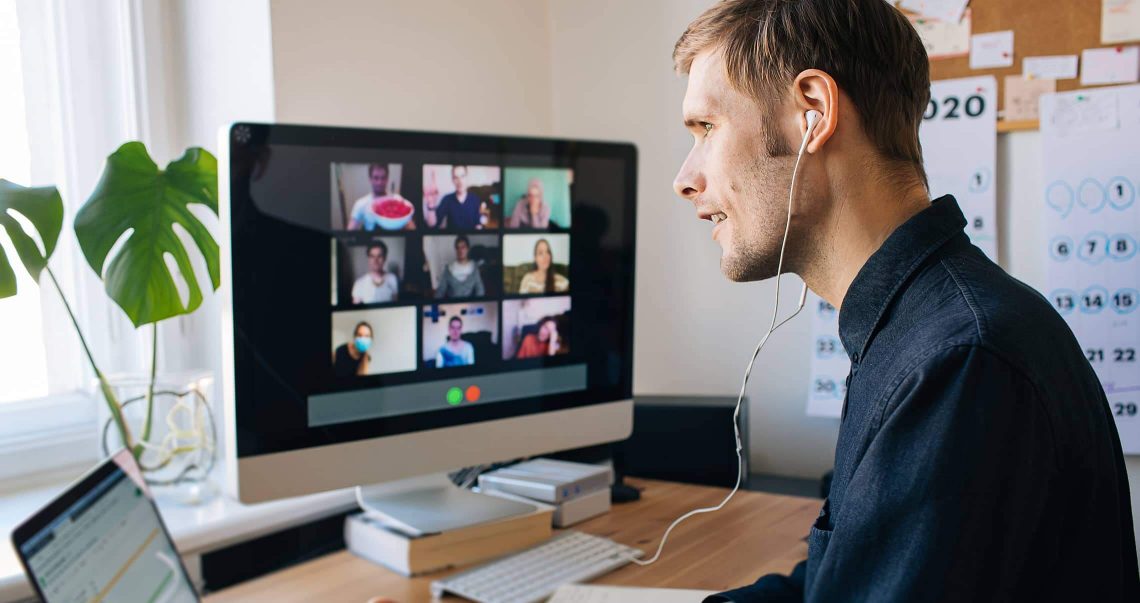 Bolstered by vaccinations, some workplaces have returned to pre-pandemic routines in 2021, but variant virus threats and a taste of working from home has led 83% of employees to call for a hybrid working environment, according to Accenture's Future of Work Study 2021.
To effectively manage the expectations, demands and realities around a remote and in-person workforce, you must also constantly juggle the needs of your customers, suppliers and the business itself. Here are some ways how.
---
Assess your unique business situation
Some businesses are naturally better suited for remote work than others. If you run a professional services firm, for example, you've likely grown accustomed to your employees tackling assignments and meeting via video calls from their homes. To help ensure continued productivity, you may consider investing in their home-based technology, broadband access and cybersecurity.
Retail and manufacturing businesses contend with more challenges, especially in roles that require face-to-face interactions with customers or hands-on assembly or fabrication. To allow for a measured hybrid approach, consider holding all team meetings and training remotely.
Bolster your game plan
Once you commit to a hybrid working environment, refinements will help improve its effectiveness when your employees are both online and in-person. For example, limiting larger in-person meetings to two four-hour blocks per week will help focus times when everyone is expected to be in the office.
Other approaches that can help you make the most of the situation include:
Underscoring a commitment to work-life balance by setting and respecting contact-free and video-free blocks of time
Granting more autonomy to employees by focusing on results, not processes
Experimenting with manufacturing processes that may be completed off-site
Making all meetings video-based to negate the natural inclination to favor in-person attendees
Continuing to allow casual video-based meetings to nurture interpersonal connections
Enhancing the security of remote connections with tech investments, such as virtual private networks
Address weak spots
For many employees, the abrupt shift to remote work revealed a number of potential potholes that could undermine the hybrid working environment, including the following:
Traditional communication habits that rely on casual and spontaneous interactions throughout the building
An uneven commitment to the upkeep of data and information systems, which are a lifeline for remote employees
Different treatment—intended or not—of remote and in-person employees, including disparities in who is allowed to call in and who must show up regularly
Strict guidelines around remote workers' availability and activity
Dismissal of the value of culture in attracting and retaining employees for remote, in-person and hybrid roles
Commit to the long haul
Even if the pandemic subsides, hybrid work arrangements will likely linger. Allowing for that possibility, your efforts to optimize the balance between expectations, boundaries and productivity in developing your hybrid workplace will increase the chances you'll reap rewards for years to come.
Insights
Financial insights for your business
This information is provided for educational purposes only and should not be relied on or interpreted as accounting, financial planning, investment, legal or tax advice. First Citizens Bank (or its affiliates) neither endorses nor guarantees this information, and encourages you to consult a professional for advice applicable to your specific situation.
Links to third-party websites may have a privacy policy different from First Citizens Bank and may provide less security than this website. First Citizens Bank and its affiliates are not responsible for the products, services and content on any third-party website.