Management · October 25, 2022
The True Cost of an Employee and the Value of Retention
You've probably heard that it's less expensive to keep a current employee than to hire a new one. But do you know the true cost of an employee? Retaining and recruiting both have associated costs. It's important to weigh the financial impact of each to understand how best to spend your time and resources.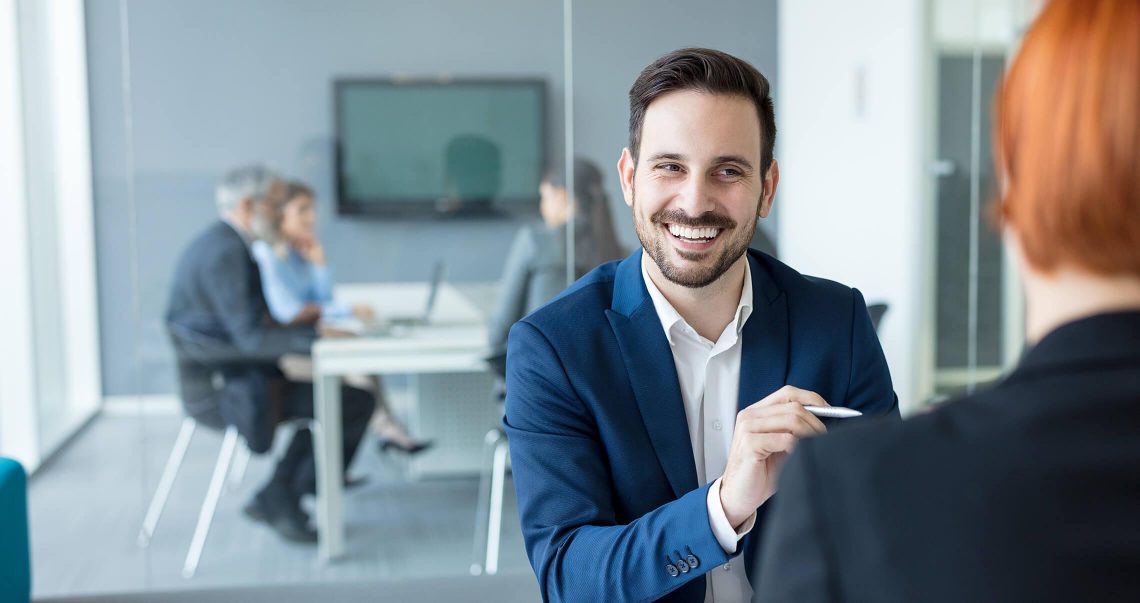 ---
The cost of recruiting
Finding and hiring a new employee involves several steps, and each has a related price tag. These can add up quickly, so let's break down the process.
A recruiter
Depending on the size of your operation, your company may have a dedicated HR professional. Small companies often assign this task to a manager, while others use an outside recruiting firm to do the job for them. You'll need to consider your own situation to determine the cost of a recruiter.
If one of your employees is responsible for filling new positions, determine how many hours they spend recruiting candidates and calculate a cost based on their salary. If you hire an outside recruiter, their fee is directly related to the cost of finding a new employee.
Your website
You'll need to design a careers page for your website and update it regularly with your current openings. You may want to hire an outside webmaster or delegate the job to one of your employees, such as someone in HR or marketing.
Job ads
If you advertise openings beyond your website, you'll have to pay for ads. LinkedIn charges companies based on a pay-per-click format, while sites like Monster offer tiered pricing based on the number of jobs posted.
Employee referral bonuses
Employee referrals can be a good source of candidates. If your company offers current employees a perk—like a $100 award after the referral has been in the job for a set amount of time—you can add this to the cost of hiring a new employee.
Career events
If your company finds new employees by participating in job fairs, you'll incur costs associated with these events. You may have to pay for a booth, for example, or travel expenses. If you help promote the event, there may be marketing costs.
Background checks
It's a good idea to perform a background check before hiring someone, especially if the employee will have access to customer information or money. Background checks typically start at around $10 per candidate, but the cost can vary depending on how much information you need.
Onboarding and training
It can take weeks for a new employee to get up to speed with their new job, which means your company will experience lost productivity when you need to recruit someone new. It can be difficult to calculate the cost, but it's important because it'll impact your revenue.
Depending on how extensive your employee training needs are, there may be additional costs for a trainer or an outside company to provide learning and development.
The cost of employee retention
Keeping employees happy has some associated costs as well. Some of these investments could be discretionary, but overlooking these engagement and retention strategies in an attempt to save money could end up costing you more in the long run.
One of the most important investments is managerial training. The old adage is that employees don't quit jobs—they quit bosses. Make sure your managers are capable, effective leaders. Employees are often loyal when they feel they're being treated well, and this can help reduce your turnover.
Employees also want training, and many top candidates are looking for professional development options in their roles. By offering your team opportunities to learn and grow, you'll help improve your retention rate and develop more knowledgeable employees.
It's also important to recognize employees for their contributions. This could simply be with praise, but using tangible benefits like raises, bonuses and benefits can go even further.
Calculating the bottom line
While the exact cost of retaining a current employee versus recruiting a new one can vary depending on your industry and location, it's easy to see that keeping your current team makes financial sense.
Focus on adding new personnel when you're growing your company rather than as a response to turnover. In the meantime, consider making the investments needed to keep your employees happy and boost your retention rate. Because the costs of hiring are so much higher on average, your efforts to keep existing team members on board are likely to bring strong ROI.
Insights
Financial insights for your business
This information is provided for educational purposes only and should not be relied on or interpreted as accounting, financial planning, investment, legal or tax advice. First Citizens Bank (or its affiliates) neither endorses nor guarantees this information, and encourages you to consult a professional for advice applicable to your specific situation.
Links to third-party websites may have a privacy policy different from First Citizens Bank and may provide less security than this website. First Citizens Bank and its affiliates are not responsible for the products, services and content on any third-party website.
First Citizens Bank is a Member FDIC and an Equal Housing Lender icon: sys-ehl.