Operations · November 04, 2021
How Current Inflation Is Affecting the Transportation Industry
In the wake of the COVID-19 pandemic, the current inflation rate that's rising among many industries is now hitting transportation as well, disrupting manufacturers everywhere.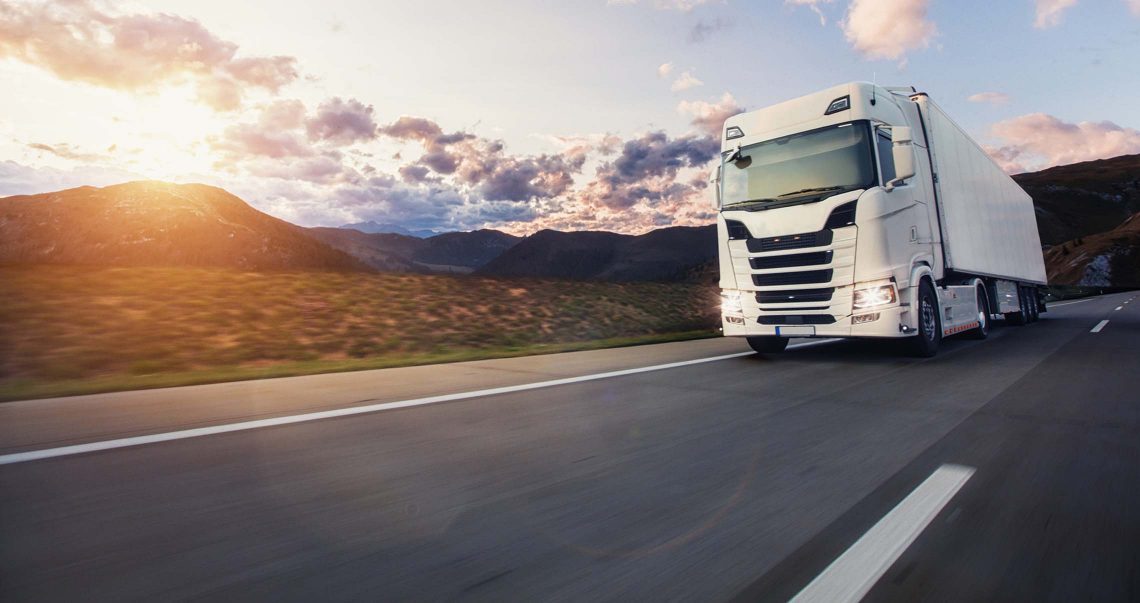 William Taylor, CEO of Taylor Group, a heavy equipment manufacturer, told lawmakers in Congress, "The supply chain is a disaster." He went on to explain how delays in inbound deliveries from freight carriers and rapidly increasing transportation rates forced the company to boost its prices.
This is just one of many ways inflation amid the pandemic is impacting the transportation industry. Read on to see how inflation is impacting the industry by sector.
---
Automobiles
One of the biggest contributors to the current inflation rates has been vehicles, both used and new, according to Politico. Supply chain disruptions—particularly the global semiconductor chip shortage—along with pent-up demand have contributed to a scarcity of new vehicles to purchase. This meant that consumers, many flush with stimulus checks, turned to used vehicles. But again, there wasn't much inventory. In early June, auto dealers reported an inventory of 11,700 high-mileage, used vehicles. This was a decrease of about 40% compared with the previous year, according to Cox Automotive.
Shipping
During the pandemic, a lot of international trade was at a standstill as factories shut down and workers stayed home. As the world economy shakes off those doldrums and restarts, global supply chain bottlenecks have sent shipping costs soaring. A shortage of raw materials has further pushed up the cost of finished products for everything from furniture to fried chicken, making current inflation worse.
Even in cases where manufacturers can build a product, there aren't enough ships to transport items, causing backlogs of containers at ports around the world. "They say there's not enough containers in Europe, [and a] lack of space on the boats," Philip Marfuggi, CEO of the Ambriola Co. and a board member of the Cheese Importers Association of America, told NPR.
Freight rail
The same equipment shortages and port backlogs that have led to cargo bottlenecks have also impacted the nation's freight trains, which move products from port yards to commercial hubs. Two of the largest freight rail networks—Union Pacific and BNSF Railway—have undertaken measures to catch up on the stalled container stream, reports The Washington Post. These measures include reopening defunct terminals to make room for more containers.
A labor shortage is also constraining rail yards. Several rail lines eliminated jobs in 2020 at the urging of Wall Street shareholders and haven't yet replaced those employees. The rail industry, which once employed more than a million people, declined from 183,000 in 2019 to 143,000 in 2021, a decrease of more than 20%.
Public transportation
As consumers emerge from the pandemic and begin to resume their normal lives, the demand for public transportation has increased. This includes air, train, bus and metro, which feeds inflation as consumers become willing to pay more for these fares.
Historical information on public transportation fares bears this out. The average inflation rate for public transportation has increased 3.84% per year since 1935. However, a September 2021 report by the New York state comptroller warns the Metropolitan Transportation Authority's spending is set to increase by more than 4% annually, which outpaces current inflation.
How businesses can prepare for inflation
The good news is that many of the factors feeding current inflation—pent-up demand, supply chain disruptions and production delays—are temporary conditions that will be alleviated over time. The bad news is that it might take a while to recover, particularly with new variants of the Coronavirus contributing to economic uncertainty.
In the meantime, businesses should protect themselves from disruption in the transportation industry during the months ahead by doing a few things.
Stay on top of your numbers: Having a good understanding of your expenses and projected income is the first step toward making sure your business is solid.
Plan for disruptions: Inventory management is key. Know your supply chain and make a plan for sourcing materials and goods well ahead of your busiest periods. Look for backup producers or manufacturers in case your first plan doesn't work out.
Shore up access to capital: Whether it's your company's working capital reserves or loans or lines of credit from a trusted financial institution, access to capital can help you navigate uncertainty and have peace of mind.
The transportation sector has been rocked by rising prices for fuel, inputs and supply chain constraints. By planning ahead for disruptions, businesses of all sizes can stay on track and avoid negative outcomes.
Insights
Financial insights for your business
This information is provided for educational purposes only and should not be relied on or interpreted as accounting, financial planning, investment, legal or tax advice. First Citizens Bank (or its affiliates) neither endorses nor guarantees this information, and encourages you to consult a professional for advice applicable to your specific situation.
Links to third-party websites may have a privacy policy different from First Citizens Bank and may provide less security than this website. First Citizens Bank and its affiliates are not responsible for the products, services and content on any third-party website.