Management · November 24, 2021
The Importance of Supply Chain Management in Business Success
Understanding the importance of supply chain management requires an awareness of the full scope of this concept and how it can impact business operations. Often, the terms supply chain management and logistics management are used interchangeably, but they're actually different concepts.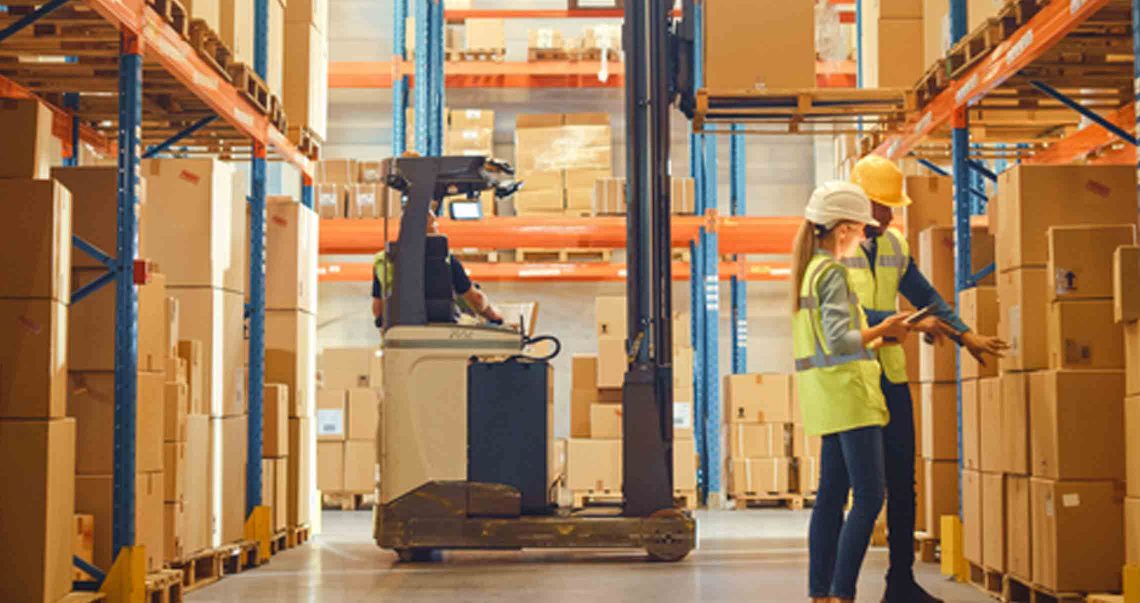 While logistics management refers to how companies handle any set of complex operations, supply chain management deals specifically with optimizing the flow of goods and services. This function includes the physical flow of materials involved in producing a good or service, developing, sourcing and manufacturing. It also involves information flow, ensuring access to the data required to make these activities happen in a timely, systematic manner.
---
What does supply chain management involve?
Success is the ultimate goal in business. Supply chain management helps companies stay competitive by optimizing what their products and services are worth to the customer compared to competitors' alternatives. Consider the impact supply chain management has on business operations and your bottom line.
Customer experience: The digital economy has increased customers' expectations for speed and quality. Shipping the right product as fast as possible hinges upon being in control of the supply chain.
Financial ratios: Supply chain management impacts revenue, profitability and growth, all of which require a delicate balancing of resources against customer expectations. In sectors that run on high volume and low profit margins, the importance of supply chain management is even greater. Lowering costs, selling more products or reducing the amount of capital investment needed can improve several ratios, such as ROI, gross profit, inventory turnover and even liquidity ratios. These ratios ultimately tell a story about the business to potential suppliers of capital.
Risk management: The more effectively a company can maintain its supply chain, the more agility it gains to respond in real time to concerns and opportunities. Disruptions in the supply chain can lead to unnecessary costs and wastes as well as a reputational loss with customers and suppliers.
4 principles for effective supply chain management best practices
Supply chain management in an era of increased globalization and complexity goes beyond knowing exactly how to locate a shipment. Decision-makers will need end-to-end visibility across the chain. Here are some best practices to help.
1

Increase visibility

Companies that can't see and manage what's going on in the global supply chain are vulnerable to competitors that can. Your goal should be an end-to-end view of the whole chain. Utilizing meaningful and timely metrics is essential to understanding supply chain performance. These can include information about orders, inventory pricing and cycle time. Calculate your business inventory requirements to stay ahead of disruptions.
2

Strive for lean logistics

Assess operations for opportunities to eliminate overproduction, disruptions and errors. Overproduction increases costs for storage and exposes the firm to risk of price or demand fluctuations. Hold-ups and defects can waste resources, as well as frustrate customers.
3

Eliminate silos of information

Sometimes a supply chain will contain fragmented or siloed information, such as manual processes—maybe a spreadsheet that only one or two people know how to maintain. Silos can be internal or external. If key decision-makers can't see siloed data, they can't plan for threats to the process or identify opportunities for growth. Take time to evaluate how stakeholders (internal and external) throughout the chain perform their roles to see what data can be targeted for visibility. Work with external partners, cultivating trust and transparency whenever possible. Then digitize any manual processes so that decision-makers can have the data at their fingertips.
4

Tighten the audit trail

Manufacturing can generate a river of paper documents, across vendors and even national borders. These documents need to be tracked and readied for prompt inspection. The faster agencies can authenticate the documents, the faster goods move. Inefficiency can arise when documents are misplaced or unable to be authenticated, increasing costs and waste. Invest in systems that protect the validity of your audit trail. For example, blockchain technology can make verifying transactions faster and more accurate by providing a secure digital ledger for all interactions between two parties.

All of these best practices are data-driven. Tracking, workflow management and streamlining processes require timely capture and access to meaningful information. You can get real-time decision-making power by starting with the relevant data, using software appropriate for your industry.

Respecting the importance of supply chain management to the company's specific and unique goals can become part of a company's culture. Seek to develop internal awareness for efficient and smart operations. Your bottom line depends on the results.
Insights
Financial insights for your business
This information is provided for educational purposes only and should not be relied on or interpreted as accounting, financial planning, investment, legal or tax advice. First Citizens Bank (or its affiliates) neither endorses nor guarantees this information, and encourages you to consult a professional for advice applicable to your specific situation.
Links to third-party websites may have a privacy policy different from First Citizens Bank and may provide less security than this website. First Citizens Bank and its affiliates are not responsible for the products, services and content on any third-party website.