Operations · January 14, 2021
Understanding the Benefits of Blockchain in Manufacturing Operations
For years, discussions about blockchain centered on cryptocurrencies, such as Bitcoin. However, alternative payment methods have struggled to gain traction among mainstream consumers due to lingering mysteries surrounding the underlying technology.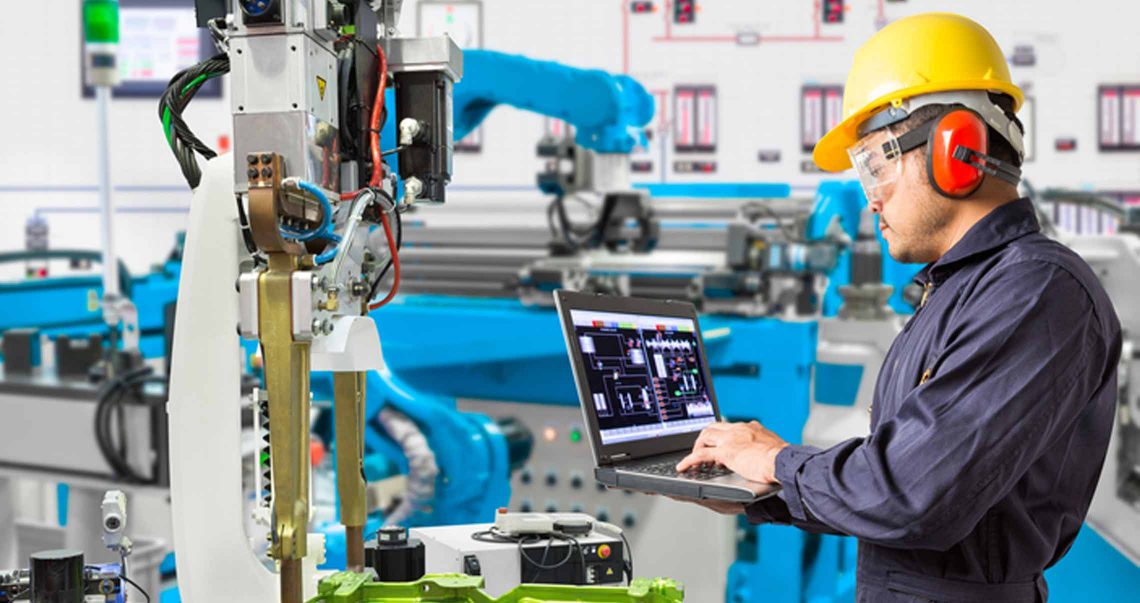 ---
Within the business community, the benefits and advantages of blockchain's shared ledger concept are clearer. As a result, the deployment of blockchain in manufacturing has grown steadily. From supply chain oversight to enhanced collaborations, blockchain applications can offer great value to your business.
Blockchain 101
The foundation of blockchain technology is its network of users, building a shared, common record of information—the chain referred to in the technology's name—in chunks or blocks. The individuals within the network participate in the blockchain by creating new entries and confirming other entries within the digital ledger, which is constantly distributed across the network.
Through this jointly maintained record, to which access is limited, users benefit from:
Secure sharing and storage of data
A tamper-free format
Virtually real-time updates
Network-wide acknowledgment of transactions
An absence of third-party middlemen
Also, because it's built on shared information and data that can't be altered, blockchain cuts down on potential fraud. This helps build and reinforce trust between partners.
Increasing acceptance among manufacturers
Blockchain provides increased transparency and accountability for every member of the network. For example, once you enter a block in the ledger, it can't be modified. Any change must be made through a new entry, and both entries are stored in the blockchain, which anyone across the network can access.
For this reason, blockchain in manufacturing can have incredible implications for your supply chain. Every step that a material or product makes is recorded on the digital ledger and monitored by all parties involved.
Meanwhile, smart contracts tap this robust track-and-trace system to streamline chain of custody matters, certifications, ownership transfers, intellectual property oversight and the payment process. For the latter, the legal agreements are programmed into the blockchain. That means a product delivery confirmation can automatically activate the payment process, bypassing the traditional, resource consuming approval process. And when the payments pass through blockchain as well, you see minimal transaction costs. That's because monetary exchanges are made directly between your business and the vendors, suppliers or customers.
Once the end product is in your customer's hands, the extensive digital trail allows you to track the history of all its components. This can help minimize any fallout should in the event of a recall.
Blockchain in action
The decision to adopt blockchain isn't one to make on a whim at a weekly managers meeting. It represents a significant commitment that involves investing in up-to-date technology and infrastructure systems, as well as reworking legacy processes and procedures.
Blockchain in manufacturing applications, however, has proven valuable in several ways. This technology can be tailored to help your organization:
Cut down on data breaches, counterfeiting and fraud
Shore up collaborations on prototype development and achieving proof of concept
Improve maintenance effectiveness and shrink the true downtime cost with proactive measures and real-time data on contractors and processes
Enhance connections between machine shops and manufacturers that rely on a network of suppliers to raise the profile of smaller machinists and sharpen the manufacturers' business decisions
Facilitate certifications related to the Production Part Approval Process, a staple of the automotive and aerospace industries that's being adopted in other manufacturing sectors
Ensure quality levels in parts produced via 3D printing
It's important to plan for your business's future and embrace business technologies to help you succeed. Utilizing blockchain in your plants can increase efficiency, boost security and enhance profitability.
Insights
Financial insights for your business
This information is provided for educational purposes only and should not be relied on or interpreted as accounting, financial planning, investment, legal or tax advice. First Citizens Bank (or its affiliates) neither endorses nor guarantees this information, and encourages you to consult a professional for advice applicable to your specific situation.
Links to third-party websites may have a privacy policy different from First Citizens Bank and may provide less security than this website. First Citizens Bank and its affiliates are not responsible for the products, services and content on any third-party website.