Home · August 04, 2022
How to Prepare Your Home for Fall and Winter
After a hot summer, the cooler weather may inspire you to tackle essential repairs and other budget-friendly home projects before winter fully sets in and makes them more of a challenge. Fall, for example, is a good time to get in the last deep clean or paint job, when you can still open windows to allow fresh air to circulate while you work.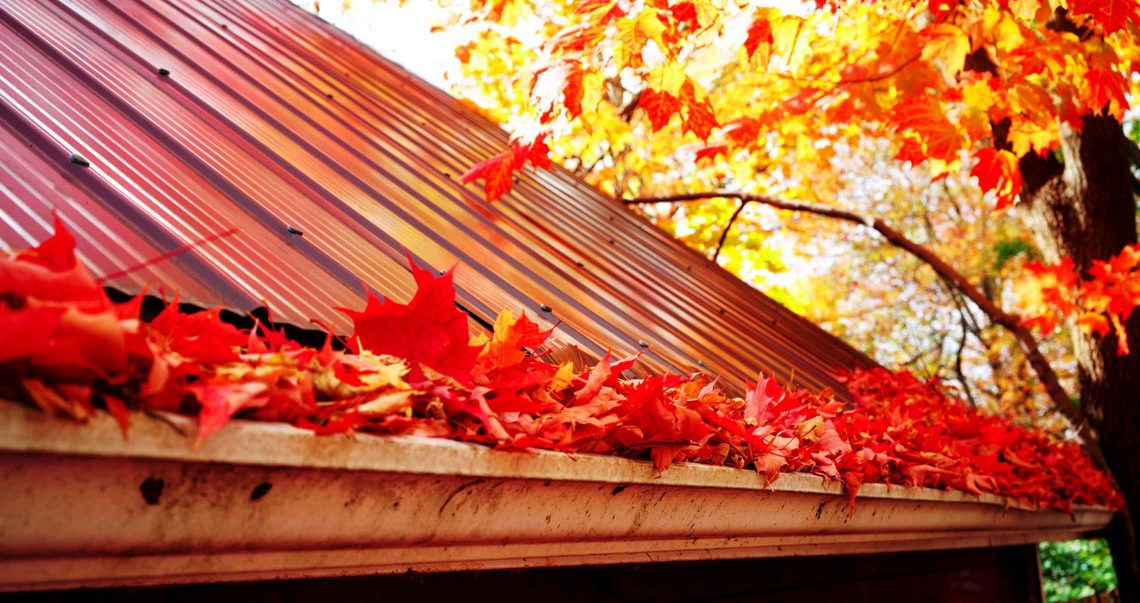 Here are a few more things to add to your fall home maintenance checklist before winter freezes activity.
---
Exterior maintenance checklist
Milder weather makes it easier to complete outdoor maintenance tasks around your home. Take advantage of the crisp fall air as you clean your yard, and check the outside of your home for any potential issues before winter arrives.
Spruce up your yard
Fall is a great time of year to add new bushes or trees to your yard. You can also get a head start on your spring flowers by planting bulbs when the temperature is about 55 degrees. Consider these additional potential jobs to prepare your yard for winter.
Trim existing trees and plantings.
Clear debris by picking up fallen branches and raking leaves.
Water new trees or plants until they're established.
Aerate and reseed grass if needed.
Secure your exterior
Inspect your home's exterior and repair any damage before winter weather arrives. To avoid damage caused by freezing temperatures, consider these maintenance items.
Clean gutters and remove leaves to ensure water flows away from your home properly.
Inspect your roof, and have any missing or loose shingles repaired before a prolonged cold snap leaves snow on top of your house.
Paint trim and exterior doors.
Check window shutters to make sure they're securely fastened.
Shut down exterior spigots and lawn irrigation systems to prevent water from freezing in the pipes.
Disconnect hoses and store them inside.
Add a fuel stabilizer to your lawnmower so it's ready to go when spring arrives.
Clean seasonal spaces
After a fun-filled summer, it's time to say a temporary goodbye to your outdoor living space. Keep these items in tip-top shape so they're ready to bring back out when warm weather returns.
Sweep and wash patios and decks.
Stain wood decks for added protection against winter weather. If you have an older deck, first check the planks to determine if any need to be replaced before staining.
Store outdoor furniture to prevent additional wear and tear from harsher temperatures.
Clean and cover your grill.
Interior maintenance checklist
It's also important to inspect the inside of your home before winter weather arrives. Consider the following seasonal maintenance tasks.
Clean dryer vents.
Inspect and clean fireplaces and chimneys.
Maintain heating, ventilation and air conditioning, or HVAC, systems.
Paint indoor spaces that need it.
Clean and repair windows and screens.
Seal and caulk around windows and doors.
Preparing for extreme weather
With extreme weather events becoming more common, it's a good idea to make additional preparations for potentially severe winter conditions.
Start your snowblower, and check your supply of snow shovels before the first storm arrives.
Test your generator, and make sure you understand how to safely operate a backup power source.
Assemble a winter weather survival kit that includes flashlights, batteries and blankets in case of a power outage.
Stock up on necessities like paper products, canned goods and cleaning supplies.
Remember to work safely around your home, and always take appropriate precautions as you tick off items on your fall home maintenance checklist. If you need professional help, call as early as possible in the season before contractors and repair services fill up their schedules. It might also be a good idea to address improvements that can help you save on home insurance.
---
Secure financing for your next project
Looking to finance a home improvement this fall? Consider a home equity line of credit, or HELOC, to help manage costs while adding long-term value to your home.
Insights
A few financial insights for your life
Normal credit approval applies.
This information is provided for educational purposes only and should not be relied on or interpreted as accounting, financial planning, investment, legal or tax advice. First Citizens Bank (or its affiliates) neither endorses nor guarantees this information, and encourages you to consult a professional for advice applicable to your specific situation.
Links to third-party websites may have a privacy policy different from First Citizens Bank and may provide less security than this website. First Citizens Bank and its affiliates are not responsible for the products, services and content on any third-party website.
First Citizens Bank is a Member FDIC and an Equal Housing Lender icon: sys-ehl.