Home · May 05, 2022
7 Home Improvements That Increase Value
Although home renovations can be a significant financial investment, a home improvement loan can help ease the burden. This type of loan can fund a wide range of projects to add comfort, function and appeal to your home. However, some home renovations create more value than others.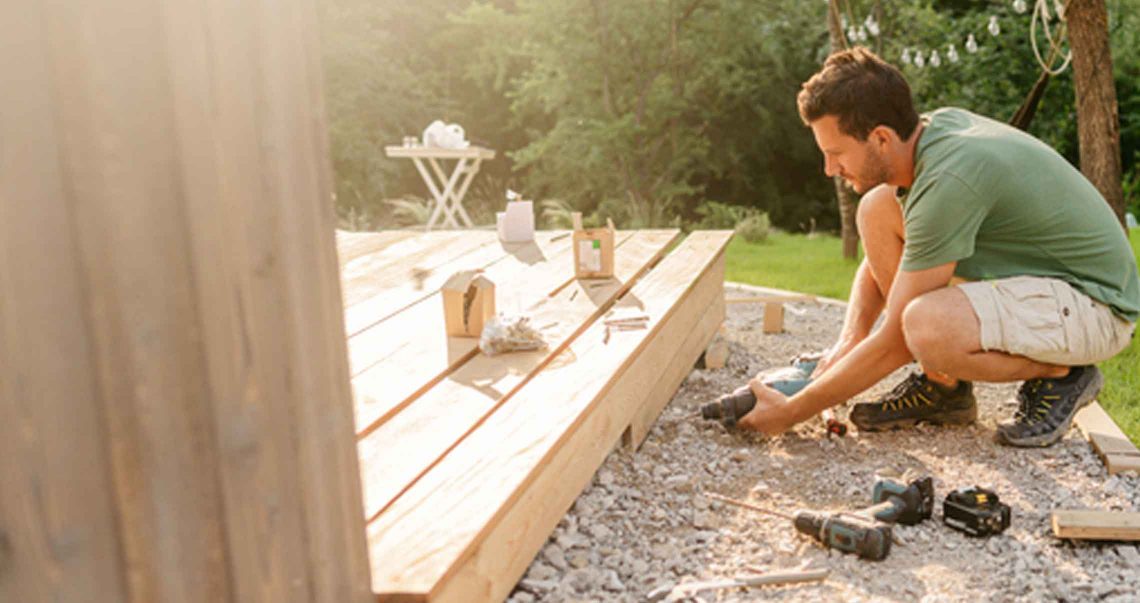 Before applying for a loan, taking some time to review different options for renovations and home improvements that increase value will help you to maximize your investment.
---
What is a home improvement loan?
A home improvement loan offers eligible homeowners an unsecured loan to update, upgrade or renovate a home. As one of three common ways to finance home improvements, these loans don't depend on your home equity and differ from home equity loans or lines of credit.
Because home improvement loans are unsecured and not associated with your home's value or ownership, the application is more straightforward than other forms of home improvement financing. One of these loans could be a good option if you want to increase your home's value with renovations, have little home equity or need the money quickly.
Which home improvements add the most value?
Whether you're choosing among several renovation projects or trying to prioritize your list of changes based on your budget, it's helpful to know the return on investment, or ROI, of each project so you can start with the home improvements that increase value the most.
1

Closet additions

It seems like everyone wants more storage space, so adding a closet or two for your own family's enjoyment makes sense. Even better? According to one Home Remodeling Costs Guide, it's one of the best home improvements for 2022, with a 100% ROI. In other words, you'll get your money back on closet construction and material costs dollar for dollar.
2

Garage door replacement

Updated garage doors can elevate a home's appearance immediately, adding functionality and curb appeal. That's why it's the top project in the 2021 Cost Versus Value Report. A national average job cost of $3,907 adds $3,663 to a home's resale value, with a 93.8% ROI.
3

Manufactured stone veneer

According to the same report, adding manufactured stone veneer—which costs an average of $10,386—is a relatively simple home improvement that can dramatically change your home's exterior appearance. This addition could increase your home's value by $9,571, with an average ROI of 92.1%.
4

Kitchen remodels

Kitchen remodeling projects are another interior improvement effort that increases a home's value. These projects are popular because today's families generally spend a significant amount of time in the kitchen.

Adding energy-efficient appliances, countertops, sinks, faucets, flooring, a fresh paint job, and new doors and knobs to existing cabinetry costs an average of $26,214. These renovations could add as much as $18,927 to your home's value, with an ROI of 72.2%.
5

Siding replacement

You can replace outdated, faded or damaged siding with new fiber-cement siding to dramatically change the look of your home. For an average cost of $19,626, not only will you enjoy your home's unique curb appeal but you'll also be able to increase your home's value by an average of $13,618, with an ROI of 69.4%.
6

Window upgrades

Replacing old, drafty windows with new energy-efficient models is a popular way to both change the look of your home and save on energy bills. It's also one of the top home improvements that can increase value.

By choosing vinyl windows at an average cost of $19,385, you can add value up to $13,297 and deliver an ROI of 68.6%. If you go with wooden windows at an average cost of $23,219, you can add value up to $15,644 and achieve an ROI of 67.4%.
7

Deck additions

Adding a deck to your home gives you added outdoor living space to entertain friends and family. It's also a popular—and relatively simple—home improvement project. According to Zillow's Home Sellers Guide, you can expect to pay around $16,766 for a new wooden deck and add a resale value of about $11,038, with an ROI of 65.8%.

Whether you're thinking of financing a renovation to create your dream home or get more money when selling, a home improvement loan could help you complete the renovations you want now instead of down the road.
---
Ready to start your next home improvement project?
Upgrade your living space with a home improvement loan, now available in amounts up to $75,000.
Insights
A few financial insights for your life
Normal credit approval applies.
This information is provided for educational purposes only and should not be relied on or interpreted as accounting, financial planning, investment, legal or tax advice. First Citizens Bank (or its affiliates) neither endorses nor guarantees this information, and encourages you to consult a professional for advice applicable to your specific situation.
Links to third-party websites may have a privacy policy different from First Citizens Bank and may provide less security than this website. First Citizens Bank and its affiliates are not responsible for the products, services and content on any third-party website.
First Citizens Bank is a Member FDIC and an Equal Housing Lender icon: sys-ehl.