Home · December 23, 2020
How to Decide if Buying a Fixer-Upper Is Right for You
When you're looking for a new home, you always want to find a deal. That desire can make fixer-upper houses very attractive. Not only can you get a lower price than on other homes, you can update the property into something you'll want to live in for years to come.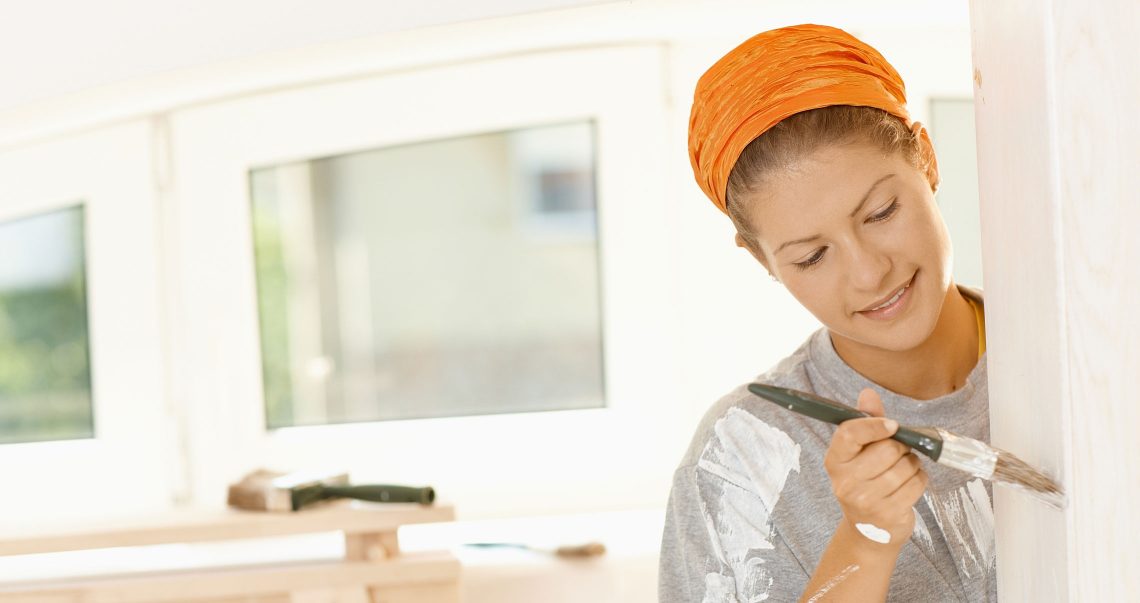 ---
But buying a fixer-upper is a big decision. It's important to know what you're in for before you commit to what can become an all-consuming project.
What you need to know beforehand
Many homeowners make the mistake of thinking that buying a fixer-upper is a DIY project. In reality, you need to work with inspectors, contractors and appraisers to determine how much the property is worth and the extent of the work it requires.
When you tour the home, you might think it needs a fresh coat of paint and some new cabinets to feel cozy. But a trained eye will see foundational problems, mold concerns or leaks that need to be fixed before it's safe to inhabit. If you buy a home that needs significant repairs, you're probably not going to be able to handle them all yourself. Sure, you can probably manage painting and tearing out old rugs. But you're going to need a professional for more complex or structural issues.
To qualify for a loan on a fixer-upper, you'll also need to show your lender a renovation contract and blueprints, so you have to do a lot of planning before you can even get a mortgage for the house. Make sure you have a good understanding of mortgage terms so you are prepared to apply.
Advantages to consider
There are some compelling reasons why many people consider buying a fixer-upper.
Lower sale price: When you buy a property in need of renovation, you'll likely pay less for the actual cost of the home than with one that's newer or better-maintained.
More options in top-choice neighborhoods: Buying a fixer-upper can be a great way to nab real estate in a desirable location, especially if your budget doesn't allow for a move-in-ready purchase in the area.
Make it your own: You can make your house really feel like a home by adding the touches that are most important to you. Put in a kitchen backsplash, build a deck for family barbecues, renovate an old parlor into a luxurious study—you can turn a rundown property into your dream home.
Increase the value of your home: The house may not look like much when you buy it, but if you make substantial renovations, the property value will likely rise. Even if you don't plan to sell the home right away, a high-value home is a great asset to own.
Potential drawbacks
On the other hand, there are several common issues with fixer-uppers that you'll want to watch out for.
Extra work before move-in: When closing day comes, you won't just grab your keys and move in. It could be months before you're able to settle into your new home, especially if there are any problems or delays with the renovations.
Mental overhead: In addition to paying for the labor and materials on a renovation, you're also acting as the project manager. You need to interview and hire contractors, communicate with them regularly about their progress and navigate any conflicts that arise while they're working on the home. There are also many decisions you have to make throughout the process, such as picking out bathroom tile or deciding on kitchen lighting. Those discussions can become exhausting if you're also working full-time and taking care of a family, or if you have other time-intensive obligations.
Unforeseen expenses: If you've done your due diligence and gotten the proper inspections, the renovation costs shouldn't be too much of a shock. But there are almost always unexpected expenses with fixer-uppers, because you don't know what you don't know—and neither do your contractors. No matter how great they are, they can't see what's behind the walls. There are often costly surprises that pop up and need to be done to complete the renovations
Permit requirements: If you're making structural changes, you may need permits from the city, especially if you've bought a historic property. The permit process adds time and money to the project, and delays your move-in date.
Making a choice that meets your needs
Buying a fixer-upper can be a rewarding process, as long as you know what you're getting into. The most important factors to consider are whether you can afford the repairs and whether you can devote the time and energy to overseeing the work. Calculating how much you can afford to spend on your home can help. If you feel confident that you're ready for the commitment, you may have an amazing experience ahead of you. And at the end of it, you get to move into your dream home.
If you think buying a fixer-upper may be an option for you, talk to a mortgage banker and see how they can help you with these important loan decisions.
Insights
A few financial insights for your life
Links to third-party websites may have a privacy policy different from First Citizens Bank and may provide less security than this website. First Citizens Bank and its affiliates are not responsible for the products, services and content on any third-party website.
This information is provided for educational purposes only and should not be relied on or interpreted as accounting, financial planning, investment, legal or tax advice. First Citizens Bank (or its affiliates) neither endorses nor guarantees this information, and encourages you to consult a professional for advice applicable to your specific situation.