Insurance · February 25, 2021
8 Ways to Save on Home Insurance
Homeowners insurance protects you from unexpected losses or damage to your property caused by major events like fire or theft, but policies and prices can vary greatly based on a number of factors. It's important to understand what's covered to make sure you're not paying for insurance you'll never need.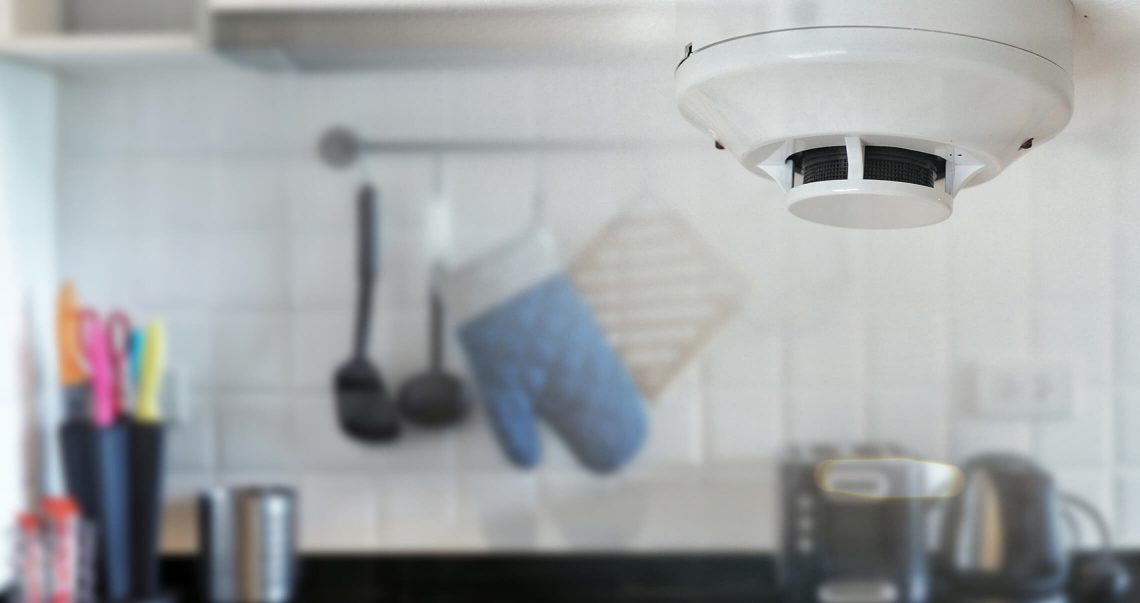 You can also take certain actions, such as adding safety features to your home, which may lower the annual cost of your policy. Here are some of the best ways to save on home insurance.
---
1

Secure your home

A safer home is less of an insurance risk, which can result in lower premiums. To help lower your insurance costs, tell your agent about any security systems you've installed in your home.

A monitored alarm service that sends an alert to local police or fire departments will likely result in the highest discount. Deadbolt locks are another, less expensive safety feature that can potentially lower your insurance bill.

On a related note, a safer property is a well-maintained one. Your insurance will not cover damages that occur as a result of wear and tear. In fact, this could lead to non-renewal, which may make finding insurance elsewhere more difficult and costly. Maintaining your property will help you prevent such damage.
2

Prioritize fire safety

Property losses due to fire can be extremely expensive. Taking steps to prevent a fire in your home can help keep your premiums low for years to come. Many insurance companies will give homeowners an additional discount for smoke detectors or fire extinguishers.

Before purchasing and installing new smoke detectors, check the current fire code in your local community. You may need smoke detectors on each level of your home and in each bedroom, along with carbon monoxide detectors.

If you're buying a new home or remodeling, adding an indoor sprinkler system can help prevent fire damage. Although sprinkler systems can be costly, it makes sense to talk this option over with your insurance agent. The annual discount combined with the added peace of mind may help justify the cost.
3

Commit to a non-smoking household

Because a large percentage of accidental fires are caused by smoking, some insurance companies grant discounts to non-smoking households. To qualify, you might need to commit to maintaining a completely smoke-free home, where you don't let anyone smoke inside, including visitors.
4

Maximize payment options

How you pay your insurance bill can also make a difference. Ask your agent about fees charged for mailed payments or paper statements. Switching to online delivery of account information may help you save on home insurance costs, and scheduling automatic payments via EFT can help you prevent any late fees.

Paying your annual bill all at once, or semi-annually, rather than making monthly payments may also help you avoid installment fees, all of which can add up to substantial savings.
5

Review your dwelling limit

Periodically, it pays to check in on your dwelling limit. If it's too low, you might experience a shortfall when you have a claim. But if it's too high—after many years of renewing a policy that includes a replacement cost increase, for example—it might exceed the likely cost of replacing your home.

Ask your agent for a new replacement cost estimator, so you don't end up paying for coverage you wouldn't get in the event of a loss.
6

Shop higher deductibles

A higher deductible will result in a lower insurance bill, but take time to think through your options before making a final decision. Ask yourself how much you can afford to pay or are willing to pay before your insurance kicks in.

Remember, insurance is for unexpected losses that are difficult to financially recover from, so avoid filing small claims. If you submit a claim, even for a low amount, your future premiums may increase. In these cases, you may wish to cover smaller damages out of pocket. Paying extra for a lower deductible may not be the best option for you.
7

Ask about multi-policy discounts

Each year, before your policy renews, make a point to speak to your agent and ask about any available homeowners insurance discounts. If you work with the same insurance provider to bundle different types of insurance, you may be entitled to a multi-policy discount.

Look into other homeowners insurance discounts as well, such as a senior citizen discount or even a premium reduction for living in a gated community.
8

Keep your credit strong

During the underwriting process, insurance carriers look at several factors to calculate your insurance score. This can include your credit history, zip code, prior claims and losses, and more—all of which can impact your premium.

If your credit score is lower than you'd like, take steps to improve it by paying down debt. Once your credit has improved, it may make sense to let your insurance agent know or seek out comparative quotes from other companies to find out if you qualify for a reduced price.
Next steps
Establishing a solid relationship with your insurance agent is one of the best ways to make sure you're paying the right amount for your homeowners policy. Communicate with your agent about any changes to your home or financial situation, so they can help make sure your insurance policy fits your budget and meets your current needs.
Insights
A few financial insights for your life
Links to third-party websites may have a privacy policy different from First Citizens Bank and may provide less security than this website. First Citizens Bank and its affiliates are not responsible for the products, services and content on any third-party website.
This information is provided for educational purposes only and should not be relied on or interpreted as accounting, financial planning, investment, legal or tax advice. First Citizens Bank (or its affiliates) neither endorses nor guarantees this information, and encourages you to consult a professional for advice applicable to your specific situation.