Insurance · September 01, 2020
How to Determine Which Types of Insurance Will Benefit You
Having the right types of insurance is a critical part of making sure you and your family are protected in situations you might not predict. When an accident or an unexpected medical issue arises, you'll want to know you have the coverage you need.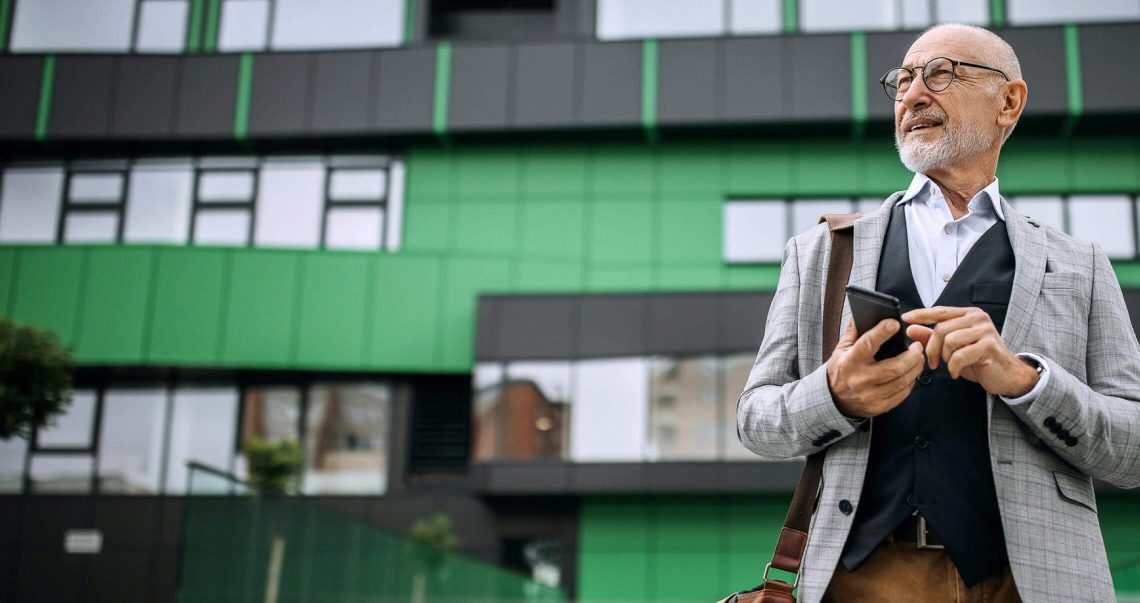 Understanding the different types of insurance available will help you find the set of policies you need for your personal situation, so you can make a plan to purchase the right coverage.
---
What insurance do I need?
Here are some guiding questions to help you figure out which types of insurance are right for you:
Is this type of insurance mandatory by law?
Am I eligible to apply for this type of insurance?
Am I at risk of incurring damages this insurance would cover?
Would I be able to pay for those damages, or could they create financial distress for me or my loved ones?
Keep these questions in mind as you survey the most common types of insurance to help you understand what you should include in your overall insurance strategy.
Different types of insurance
The many different kinds of policies available can loosely be categorized into two main categories: protection of property and protection of life. Be aware that some property insurance types, such as auto insurance, come with clauses that protect life, such as personal injury protection.
Home and belongings
Events like theft, a fire and even flooding can have catastrophic consequences for your finances. Homeowners insurance and renters insurance help protect you in the event of damage to your residence and your belongings inside of it.
Note that neither a typical homeowner or renters insurance policy comes with flood protection. You need a separate flood insurance policy to protect your belongings and dwelling in case of a flood.
Auto
If you drive, you'll likely need an auto insurance policy. Almost every state requires a minimum policy by law.
Liability-only auto insurance policies protect the other driver's property in the event that you get into an accident that's your fault. With a comprehensive policy—which is likely mandatory if you lease or are still making car payments—damages to your personal car are also covered in an at-fault accident.
Some auto policies also come with personal injury protection to help with medical bills and even lost wages incurred from a car accident.
Business and personal assets
You might want to look into business liability insurance if you own a company. This type of policy can protect your business and personal assets in the event that someone sues you. It can also help cover legal expenses if someone makes a claim against you or your company.
Healthcare
Medical bills can add up quickly. Having a health insurance policy for your family helps ensure you and your loved ones can get the care you need. Adding a dental or vision insurance policy can go even further toward making your health bills more affordable.
Disability
If you're the main income-earner for your family, or if your income is necessary to pay the bills, then the income replacement help from both a short-term and long-term disability policy will help protect everyone in the event that you're unable to work.
Life insurance
A life insurance policy offers a payment to your beneficiaries in the event that you die. This can help protect your loved ones financially during an uncertain time and help them maintain their standard of living.
Create your insurance strategy action plan
Take action by first gathering information about your current insurance products, including coverage amounts, co-pays and deductibles.
Discuss your current finances and life profile with a trusted insurance specialist to help you figure out whether or not the coverage amounts you first signed up for are still suitable. Be sure to ask any questions you have about other insurance policy types you don't currently own. Then, mark your calendar and start comparison shopping for each of the insurance policies you need.
Insurance needs change as your life and financial circumstances change, so it's a good idea to periodically audit your insurance policies and make changes as needed. Review your coverage regularly, especially when you have a major life event—like getting married, having a child or buying a home. Anytime you're ready to make sure you and your family are protected, talk with a trusted insurance agent to identify and fill any gaps in your coverage.
Insights
A few financial insights for your life
This information is provided for educational purposes only and should not be relied on or interpreted as accounting, financial planning, investment, legal or tax advice. First Citizens Bank (or its affiliates) neither endorses nor guarantees this information, and encourages you to consult a professional for advice applicable to your specific situation.
Links to third-party websites may have a privacy policy different from First Citizens Bank and may provide less security than this website. First Citizens Bank and its affiliates are not responsible for the products, services and content on any third-party website.