Home · September 01, 2020
Factors That Affect Homeowners Insurance Premiums
The biggest value of homeowners insurance is peace of mind. With coverage for your home and belongings that meets your needs, you can rest easier knowing you're protected in the event of an unexpected loss.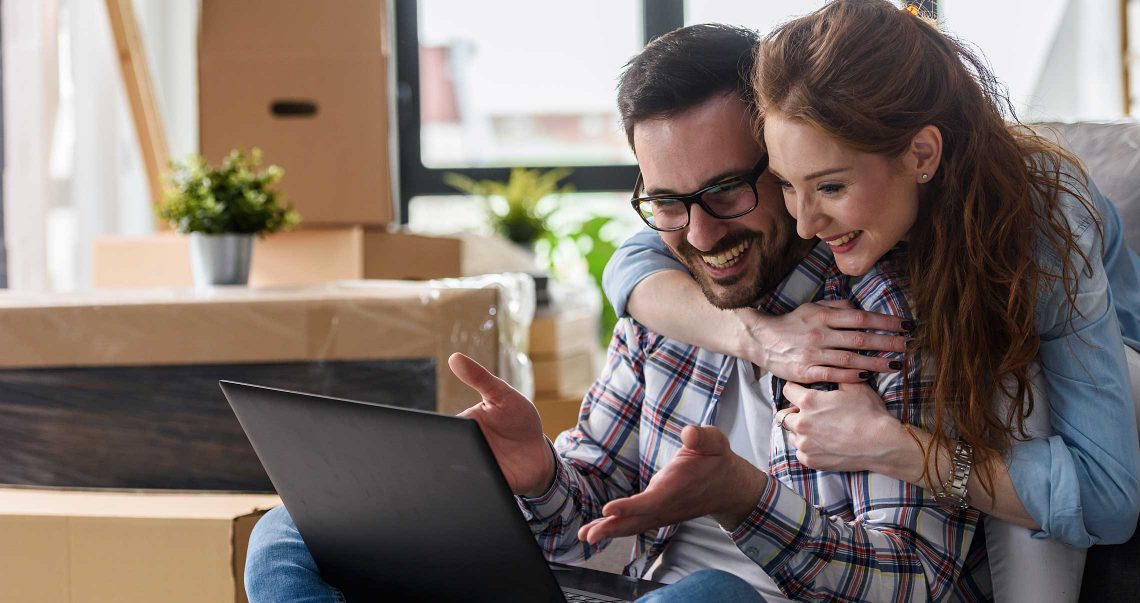 But not all homes—or homeowners—are the same. There's a range of factors that affect homeowners insurance premiums, which means your coverage and costs will differ from your neighbors. Here are the most important variables that will affect what your policy covers and what you pay each month.
---
Your home
The first has to do with the specifics of the home itself, starting with its appraised value. It probably comes as no surprise that a homeowner with a property appraised at $150,000 will have a lower premium than one with a home appraised at $950,000.
However, there are factors related to your home that can also affect your monthly insurance costs. The age and condition of the home also factor in. Insurers generally charge higher premiums for homes that are older or haven't been well-maintained, so keeping up with regular maintenance can help you save on home insurance.
The location of your home can affect your premiums. If you live in an area that's prone to natural disasters, that could increase your costs. You may also need to purchase specific insurance to cover floods, earthquakes or landslides, because typical homeowners insurance doesn't cover these events. Neighborhood crime rates can also affect your premiums, although many insurance companies will offer discounts to homeowners who invest in a home security system.
Your financial situation
Your financial history can also affect how much you pay in premiums. To start, your credit score can have a big impact. While no insurance company can refuse to sell you a homeowners policy because you have a low score, a higher score may make you eligible for certain premium discounts. Along with your ability to qualify for a mortgage with favorable terms, this is another reason financial experts recommend potential homebuyers work to improve their credit scores prior to getting started buying a home.
For current homeowners, another important factor insurers take into consideration is the number of claims you've made in the past. If you've made frequent claims on your insurance policy over time, it's likely that your insurer will increase your premium costs. This is one reason it's a good idea to carefully weigh the importance of any specific claim before making it. Keeping up with maintenance and small repairs over time can also help you keep your premiums affordable—if your home's in good condition, it's less likely that you'll run into issues that require you to make a claim.
The structure of your policy
How you structure the policy you choose will also impact your homeowners insurance costs. To start, there's an inverse relationship between the size of your deductible and the size of your premium. The higher your deductible, the less you're likely to pay in premiums. Conversely, a lower deductible generally means higher premiums. Choosing a higher deductible can mean a more affordable premium, but it's important to know how you'll afford the higher deductible if you need to make a claim.
Your homeowners policy also covers you from personal liability within your home. This ensures you're covered if you're ever sued for causing personal injury or property damage to someone else. The personal liability limit that you agree to affects how much the policy costs. However, just because you can lower your premiums by opting for a lower personal liability limit doesn't necessarily mean you should.
Personal liability limits generally start at $100,000 within homeowners insurance policies, but you may opt to increase that limit or even add an umbrella policy to make sure you're fully covered. These decisions will affect the amount you pay, with more coverage typically meaning a higher premium.
Homeowners insurance is a necessary part of owning a home. Making sure you know how much to expect to spend on your premiums can help you make the best decisions for your home and budget.
---
Your home and belongings are worth protecting
Get the right homeowners insurance coverage to give you and your family peace of mind. We can help.
Insights
A few financial insights for your life
Links to third-party websites may have a privacy policy different from First Citizens Bank and may provide less security than this website. First Citizens Bank and its affiliates are not responsible for the products, services and content on any third-party website.
Insurance products are not insured by the FDIC or any federal government agency and are not a deposit or other obligation of, or guaranteed by, any bank or bank affiliate.
Insurance products offered in California are offered by First Citizens Investor Services, Inc., d.b.a. FCIS Insurance Solutions, Agency #6001908.