Budgeting · May 14, 2020
Budgeting for Vacation? Here Are 3 Steps to Help You Save
When it comes to budgeting for vacation, starting is often the hardest part. With so many choices available for destinations, travel times and price ranges, you might feel overwhelmed. The soundest approach is to put a plan in place to save money for your dream trip.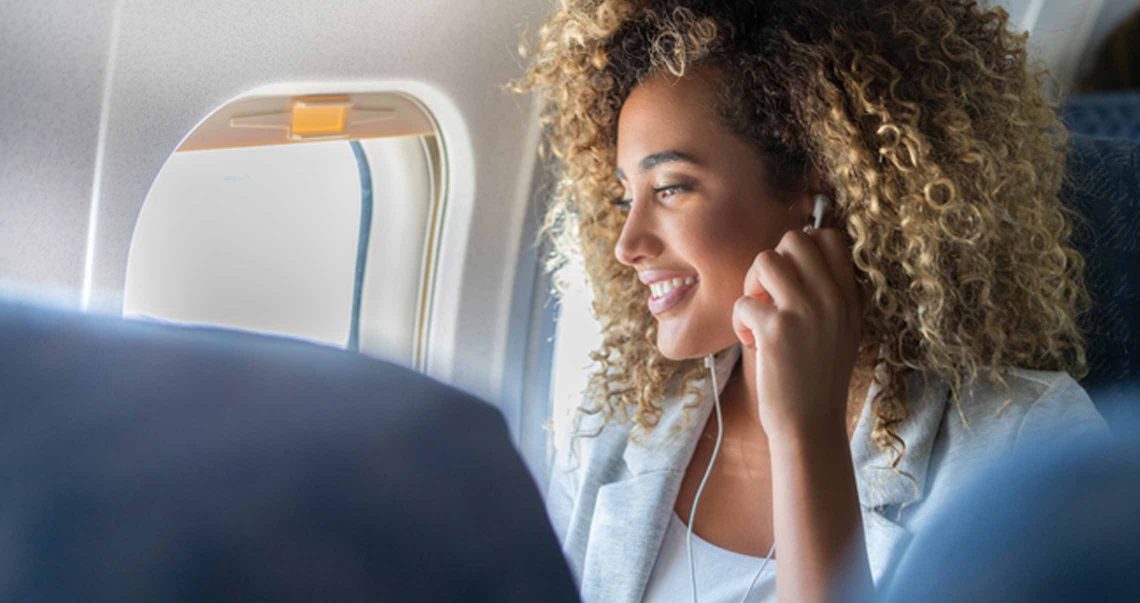 ---
Here are three steps to help get your vacation savings off the ground. You'll also find a few tips to help you save on vacation expenses and make the most of your money.

1

Set a vacation budget

When budgeting for vacation, you need to get an idea of how much your trip will cost you. The easiest way to do this is to choose a location and research the cost of vacation packages for the time of year you want to travel.

Once you have an idea of what the travel expenses will cost, add in easy-to-forget expenses, like meals, a small emergency fund and spending money to pay for outings, souvenirs and experiences once you arrive. Make sure you've included expenses for everyone who's traveling with you.

Now, you've got a vacation budget.
2

Automate your vacation savings

Once you have a budget, your next step is to separate your vacation savings from your regular savings. Talk to your bank about opening a savings account exclusively for your vacation funds. The trick to saving for vacation is to save the money before you ever get a chance to spend it. That's why automating your savings is so important.

Here are three tips to help you automate your vacation savings:
Automatic transfers or direct deposit. Set up a recurring transfer from your checking account to your vacation savings every payday. You could also set up a split direct deposit, so that a portion of your paycheck goes directly to your savings before ever hitting your checking account.
Explore digital savings tools. Apps like Digit link to your checking account and use a unique algorithm to help you save. The best news is that the app will never let you go into overdraft.
Open a CD. If you can plan up to a year in advance, consider putting your vacation savings away into a certificate of deposit, or CD. This will help remove the temptation to tap into your vacation funds throughout the year.
The key to making that vacation happen is to save a bit along the way throughout the year. Gradual savings takes the pain out of putting away big chunks of cash a few times a year. You'll also be left with a well-funded travel account when you're ready to hit the road.
3

Use these tips to help save on your vacation expenses

Budgeting for vacation is more than just putting money away. It's about finding savvy ways to save on every aspect of your vacation.
Be flexible. If your travel dates are flexible, you're in a prime position to save on airfare and accommodations. You can also research peak travel season for your favorite destinations and plan trips just before or after those dates to save money. Pair this with some extra effort to hunt for discounts on events, amusement park tickets, museums entries and excursions, and you may drastically reduce your total spending.
Keep an eye on airfares. If you want to keep an eye on domestic fares, consider subscribing to one of the many email newsletters and roundups of great deals on inexpensive flights. Some of these, like Scott's Cheap Flights, even specialize in international fares. Many of them have premium options available that get you fare alerts sooner than the regular email list for a modest yearly fee.
Consider your sleeping options. You might find that a vacation rental works out to less money than a typical hotel. Vacation rentals can also help you save on eating out and morning coffee.
Don't forget about public transit. If you're traveling abroad or to a major US city, don't be shy about exploring public transportation. You could save hundreds on ride-share fees, taxi fares or car rental expenses with a few hours spent learning to travel like the locals. In Europe, for example, trains are an inexpensive, clean and comfortable way to skip the airport.
With these three actionable steps, you can put your vacation savings plan into action. When you make the most of what you save, it'll be that much easier to make every detail of your dream vacation a reality.
Insights
A few financial insights for your life
Links to third-party websites may have a privacy policy different from First Citizens Bank and may provide less security than this website. First Citizens Bank and its affiliates are not responsible for the products, services and content on any third-party website.
This information is provided for educational purposes only and should not be relied on or interpreted as accounting, financial planning, investment, legal or tax advice. First Citizens Bank (or its affiliates) neither endorses nor guarantees this information, and encourages you to consult a professional for advice applicable to your specific situation.