Credit · April 22, 2021
How to Get the Most Out of Your Travel Rewards Credit Card
If you use credit cards to build your credit, you've likely heard of cards that offer travel rewards, and you might already have one yourself. But, how do these cards work—and more importantly, how do you make sure the card you have is working for you?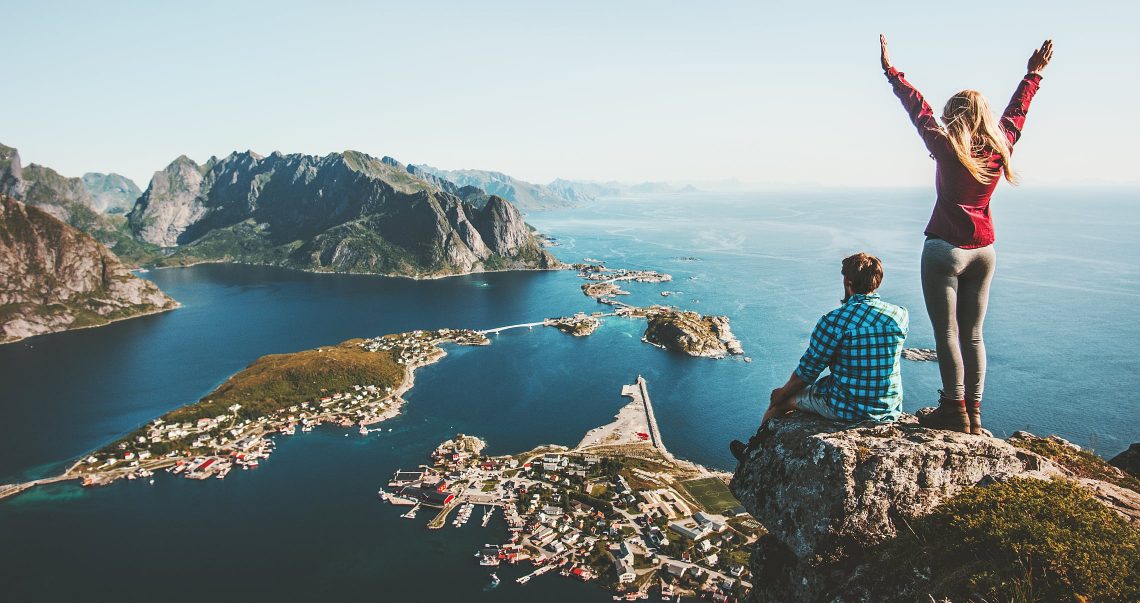 A good travel rewards credit card offers two things: great credit features and flexible ways to earn and redeem rewards. Understanding how your travel rewards card works will help you know what to watch for when you redeem your points, as well as how to maximize your earnings.
---
How travel rewards work
When you spend money with a travel rewards credit card, you accrue a certain number of points to use toward travel-related expenses. There's a set ratio of point earnings you'll receive, such as one point for every $1 you spend, minus any purchases that are returned.
Then, you can redeem those points once you reach a certain level or threshold—say, at 5,000 or 10,000 points. Each reward you can choose requires a certain number of points, whether it's airline mile transfers, rental car fees or a hotel stay.
Each card typically has an expiration date on reward points, meaning you may lose any reward points not used before this date. It's also worth noting that some travel credit cards come with an annual fee.
Maximizing your points
There are several ways to earn more reward points without spending any more than you normally would. To start, you can choose a travel rewards credit card with a bonus opening offer. Some cards might offer as many as 5,000 points just for spending a certain amount of money in the first few months—an amount of money that you'd likely spend anyway.
Next, you'll want to choose a card that rewards you at the highest ratio possible, such as 1.5, 2 or even 5 points for each dollar you spend. Finally, take the time to seek out elite programs that will earn a higher point-to-dollar ratio, plus other perks, once you reach a certain spending threshold.
Redeeming your rewards
Now comes the fun part: redeeming your reward points.
Each credit card rewards program has its own limits for when you can travel. For example, you may need to include a Saturday-night stay in any hotel room you book with your points, or there may be blackout dates you can't travel on when redeeming points for an airline ticket. Also, your points will likely be worth more when redeemed at certain times of the year than at others, due to seasonal demand for travel.
Keeping these considerations in mind, you'll want to call your credit card issuer's rewards department or travel booking department to get help maximizing point redemption.
Stepping outside of travel
If there's one thing we've learned in the last year, it's that circumstances can change quickly. Because of the COVID-19 pandemic, travel has been next to impossible for many people. This has severely limited the ways you'd normally use your travel reward points, such as airplane tickets or hotel stays. Even when there isn't a pandemic, you might have personal reasons why travel isn't possible for a period of time.
The good news is that you don't have to lose your reward points simply because you can't use them on travel costs. Some ways you may still be able to use your points include:
Redeeming the points for something else. Many travel reward credit cards offer other ways to redeem your points in the event that you can't travel. For example, you could redeem the points for a credit on your statement.
Paying a small fee to extend your reward points deadline. Some credit card reward programs will let you pay a small reinstatement fee to extend your points expiration date. This could be worth it if your points will save you more money on planned travel than the cost of the fee itself.
Calling your credit card provider to ask about programs. It's best that you call your credit card provider to find out if they offer any options to preserve your points. Many reward programs have extended their point expiration dates due to COVID-19.
One last thing to consider about a travel rewards credit card is that it will take you some time to save up enough points for your next planned trip. So, as you begin planning, be sure to give yourself plenty of time to get started with your own travel rewards card.
---
Travel more with our Travel Rewards credit card
Insights
A few financial insights for your life
This information is provided for educational purposes only and should not be relied on or interpreted as accounting, financial planning, investment, legal or tax advice. First Citizens Bank (or its affiliates) neither endorses nor guarantees this information, and encourages you to consult a professional for advice applicable to your specific situation.
Links to third-party websites may have a privacy policy different from First Citizens Bank and may provide less security than this website. First Citizens Bank and its affiliates are not responsible for the products, services and content on any third-party website.