Credit · April 14, 2022
Exploring Different Types of Credit Card Rewards
For many people, the deciding factor when choosing a credit card is the rewards program it offers. Some credit cards offer rewards like cash back, travel miles or points when you make purchases in certain categories.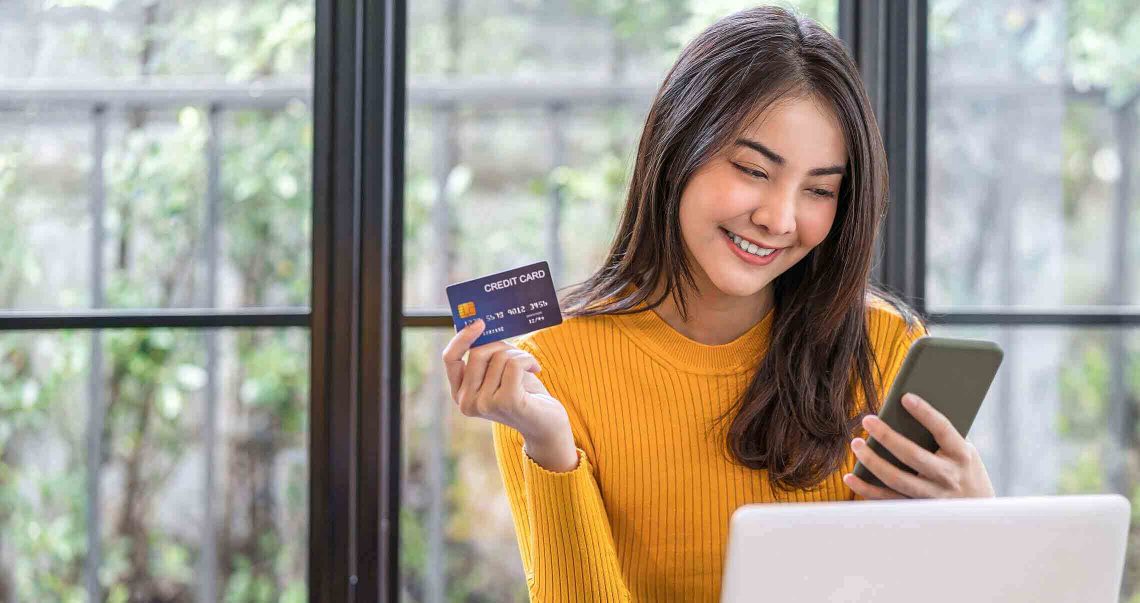 Finding the right rewards card for your goals and spending patterns can be a savvy way to help your money go further. Not only will it help you choose the best card for your needs, but it'll also help you reap the benefits to their fullest. Here's what you need to know before doing your own credit card rewards comparison.
---
Cash back, miles and points
The most common rewards cards offer one of three types of benefits: cash back, travel miles or rewards points. Each type of benefit generally has its own rewards structure.
Cash back
Cash is an attractive reward because it offers maximum flexibility. If your card gives a flat rate back across your spending, you can easily earn cash rewards from your everyday purchases—no calculations or strategizing required.
Cash back rewards cards offer cardholders cash equal to a percentage of their purchases, typically between 1% and 3%. For many card issuers, the amount of cash back you receive depends on the purchase category. For instance, some cash back rewards cards will offer a flat 1% cash back on all purchases but increase the percentage to 2% or 3% for categories such as dining out, groceries, gas or travel.
Some cards offer higher cash back bonuses in categories that change from month to month, while others partner with specific retailers to offer limited-time cash back bonuses.
Travel miles
Credit cards offering travel rewardsD will generally give cardholders one to two miles per dollar spent. These miles are typically redeemable at the rate of one cent per mile for airline tickets, hotel stays and other travel expenses. Cardholders can also potentially earn bonus miles by spending in certain categories. These categories may be fixed or change from month to month.
Airline-branded credit cards may also offer rewards for miles, but these cards often restrict the benefit to flights on that airline or companies the airline has partnered with. Non-branded travel rewards cards are more likely to allow miles redemption with any airline or hotel.
Rewards points
Cards with rewards points generally give cardholders one to two points per dollar spent while also offering bonus points for spending in certain categories. Points can potentially be redeemed for a variety of rewards, including:
Cash back
Statement credit, which reduces your billing amount
Travel
Merchandise
Online shopping
Gift cards or prepaid cards
Charitable donations
Robust rewards programs let you choose among several options. A credit card offered by a bank might give you additional rewards options, such as the ability to apply a credit toward your mortgage or another bank loan. And if you're looking for ways to give back to your community, donating your points to charitable organizations you care about is an excellent way to make a difference with your credit card rewards.
Other benefits to consider
As you're comparing rewards cards, it's also worth considering other types of benefits that might come with each card. If you're trying to decide between two similar rewards cards, a difference in benefits could influence your selection. Here are a few common benefits you'll likely come across in your research.
0% introductory annual percentage rate, or APR, on balance transfers: The option to transfer a balance and pay zero interest on it for several months can jump start your progress toward paying down debt.
Extra protections when you travel: Some credit cards offer travel-related benefits such as roadside assistance, rental car damage waivers, rideshare protection and delayed flight reimbursement.
Cell phone protection: Some credit cards will reimburse you if your phone is stolen or damaged, as long as you've been paying your phone bill with the card.
Finding the right card for you
Because there are many types of credit card rewards available, it's smart to consider which ones provide the most value. To determine the right card for you, start by doing a credit card comparison to see the types of rewards you'll get the most out of. This depends on your personal goals and future spending plans.
You'll also want to reevaluate your rewards from time to time to make sure they still match your lifestyle. For example, canceled trips due to the COVID-19 pandemic left some cardholders sitting on unused airline miles and prompted card issuers to shift their focus away from travel rewards, at least temporarily.
If you're planning to travel within the next few years, a card that offers bonus miles or points may make more sense than a simple cash back card. On the other hand, if you're trying to increase your savings for a major upcoming purchase, such as college tuition or a down payment on a house, you may prefer the cash back option instead.
It's also a good idea to compare the ways you can earn benefits from different cards. Comparing the structures for earning rewards can help you decide which card will give you the most bang for your buck. Choosing a card that offers bonus benefits for the type of spending you already do is a smart way to make sure you don't overspend to receive your rewards. Check to see if any of the cards on your list offer sign-up or referral bonuses. These additional rewards can potentially help you earn more.
Final considerations
When comparing cards, don't forget to look at the underlying costs of each card itself. You'll want to compare annual or monthly fees and the APR for any balances you carry. A rewards card with impressive benefits may not save you money if you're spending too much on fees and interest. In this situation, another card with more modest benefits but lower fees and interest might be a better choice.
The best rewards card for you will meet your spending needs, support your financial goals and fit neatly into your budget. Knowing what to look for when comparing credit cards can help you narrow down your options and find the right one for you.
---
Compare credit cards
From travel to cash rewards, find the credit card that's right for your budget and lifestyle.
Insights
A few financial insights for your life
Normal credit approval applies.
For more information, please see the First Citizens Consumer Credit Card Cardholder Agreement and Disclosure (PDF).
Links to third-party websites may have a privacy policy different from First Citizens Bank and may provide less security than this website. First Citizens Bank and its affiliates are not responsible for the products, services and content on any third-party website.
First Citizens Bank is a Member FDIC and an Equal Housing Lender icon: sys-ehl.