Family · May 19, 2022
Making Sense of the Car Market
Are you in the market for a better car?
Get ready for an adventure.
New cars are in short supply, thanks to a pandemic-driven shortage of microchips and a war-related shortage of wiring harnesses, formerly made in Ukraine. The shortage of new cars has driven prices up, of course. And the lack of new cars drives up the price of good used cars as well.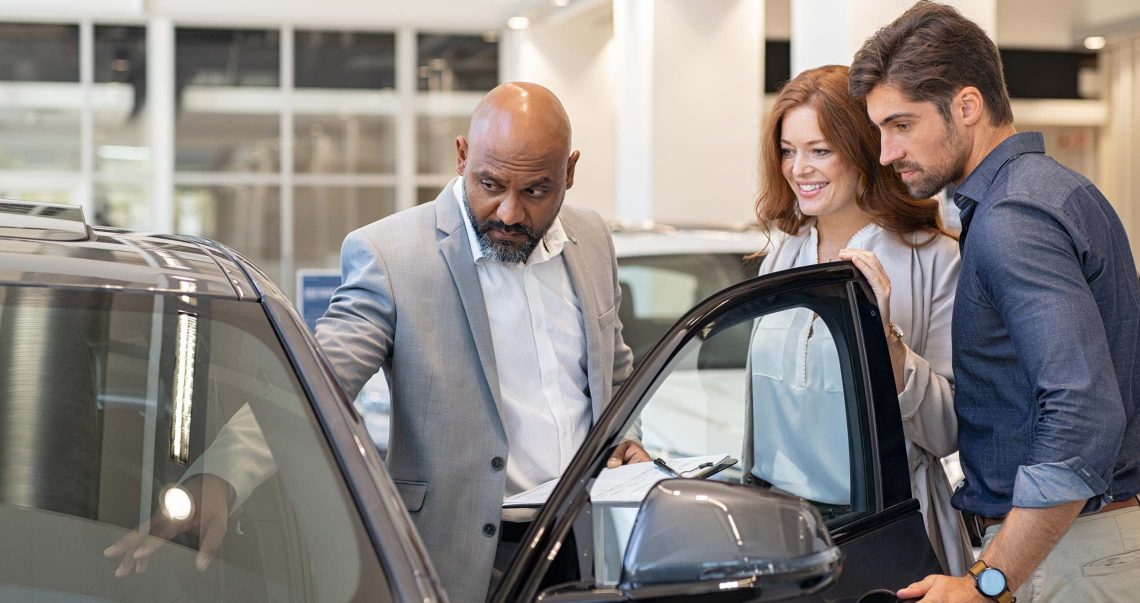 The numbers aren't trivial. New and used car prices started to decline around the first of the year after reaching record highs, but they haven't returned to pre-pandemic norms. The average new car in America sold for about $45,900 in March, according to the vehicle valuation website Kelley Blue Book, down a bit from $47,077 in December but still 17.7% above pre-pandemic pricing in December 2019. The average used car sold for $27,250, down from the high of $31,676 in October 2021, but still nearly 22% higher than the pre-pandemic first quarter of 2020.
---
Prices are expected to remain high at least through June 2022 and probably beyond, according to Michelle Krebs, executive analyst for Cox Automotive, a nationwide dealership services vendor and publisher of Kelley Blue Book®, one of the industry's standards for estimating car values. The prices of all vehicles—particularly used ones—are even expected to tick back up again later in the spring as the IRS pushes tax refunds into consumers' hands. So if you're in the market for a new or used vehicle, what should you do?
Consider your trade-in
This is where some good news comes in.
Used cars—particularly vehicles that are 5 years old or newer—are in high demand. And that makes them valuable.
If you have a car to sell or trade in, the first thing to do is research the value of your vehicle. KBB.com or Edmunds.com are good places to do just that. KBB even includes a no-obligation instant cash offer feature that shops your vehicle to participating dealers who will email you offers, usually within a few hours.
Once you have your (probably unexpectedly high) valuation in hand, shop your vehicle to a variety of dealers, possibly using your online offer as leverage. The more you get for your current car, the more you can afford to spend when you buy.
Get ready to buy
With a good idea of your vehicle's value in hand, decide how much you're willing and able to pay in monthly loan payments. You can determine the approximate monthly payment on various potential loans with a loan payment calculator and your lender can hone the details for you even further.
"Once you've narrowed your options to the vehicle you like and you think you can afford, the next step is to meet with your banker," First Citizens Bank Consumer Lending Analyst Daniel Toton says. "Getting prepared for your loan will enable you to buy as soon as you actually find the vehicle on a dealer's lot, and in a competitive market, your readiness can be the difference between closing the deal or losing it to someone else."
If shopping a wide range of dealers was important to getting the best value out of your old vehicle, it's critical to finding a new one.
Research the market prices on vehicles you're interested in before you set foot on a dealer's lot, then be patient and diligent. If the model you want isn't available today, it may be on next week's delivery truck and you want to be there as soon as it arrives.
This goes for used cars as well. Inventories are slowly beginning to build again on used car lots but pent-up demand remains strong, so you'll want to check back frequently and be ready to pounce when something you want shows up on the lot.
Decide when to buy
Should you be patient enough to wait for the market to cool down? This depends partly on the shape your current vehicle is in, of course. It may be less expensive to nurse your vehicle down the road a while longer than it is to buy in a hot market, unless you are facing some spendy repairs. You can enter your estimated repair, purchase, licensing and other costs into a buy or keep calculator to determine whether you will be better off to buy something new or keep what you have.
Don't expect the used car market to crash anytime soon, Cox Automotive Chief Economist Jonathan Smoke advises. Used car prices are best judged against the alternative cost of new cars, and this balance is not far off historical norms. In 2019, the last pre-pandemic year, the average new-car price was 179% of the average price of a used car. In April 2022, it was 163%. So used car prices are unlikely to decline dramatically until new-car prices drop, and that's unlikely to happen until supply chain woes ease and the current pent-up demand is satisfied.
Consider longevity
There's some good news hidden in the unsettling market statistics. Once you find your dream vehicle, it's likely to last a long time.
The average vehicle on the road today is more than 12 years old, according to Kelley Blue Book—a testament to the fact that vehicle quality has improved dramatically over the past 20 years. This is partly due to manufacturing improvements, but also to the efficiencies gained through the use of those elusive microchips that are in such short supply.
So even though the price may be high up front, any vehicle you choose is likely to give you years of good service before you have to venture back into the wilds of the market again.
Insights
A few financial insights for your life
Normal bank approval applies.
This information is provided for educational purposes only and should not be relied on or interpreted as accounting, financial planning, investment, legal or tax advice. First Citizens Bank (or its affiliates) neither endorses nor guarantees this information, and encourages you to consult a professional for advice applicable to your specific situation.
Links to third-party websites may have a privacy policy different from First Citizens Bank and may provide less security than this website. First Citizens Bank and its affiliates are not responsible for the products, services and content on any third-party website.
Bank deposit products are offered by First Citizens Bank. Member FDIC and an Equal Housing Lender. icon: sys-ehl.