Budgeting · July 14, 2022
Airfare Prices Too Steep? Save with Last-Minute Travel Booking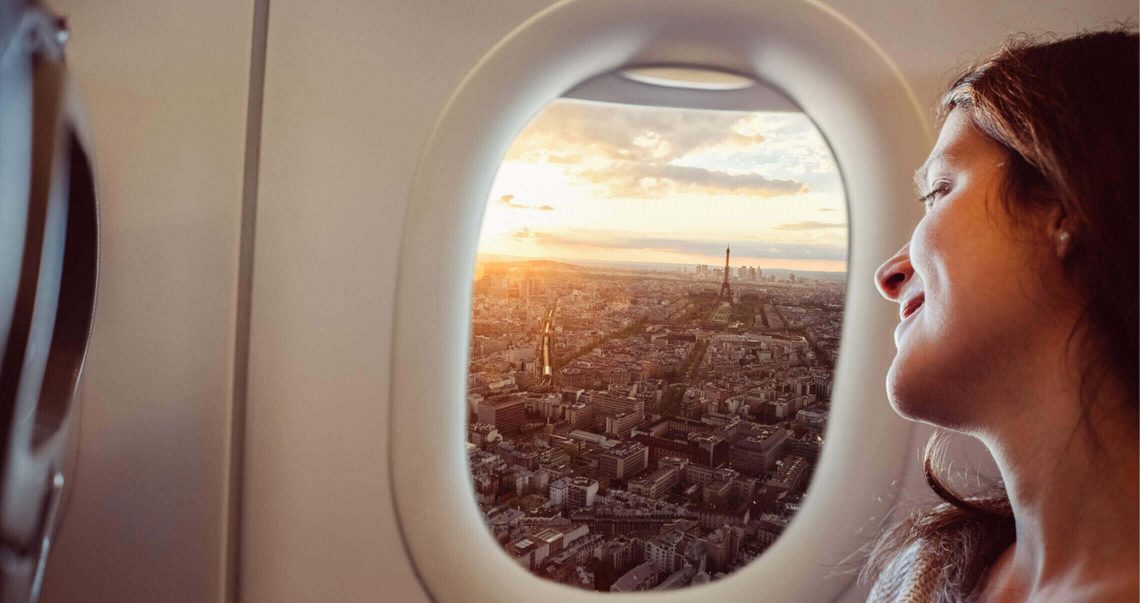 Despite the urge to escape, many travelers have found it impossible to plan months in advance due to the uncertain fog of the pandemic. If you're in this boat, one possible solution is a last-minute travel booking. If you're not entirely picky about where and when you want to travel, you could score big savings—possibly offsetting some of the inflation that's settled into airfares—while also satisfying your wanderlust.
---
Finding last-minute travel deals
You're probably no stranger to your favorite airline's airfare sales, but the most significant money-saving travel opportunities won't likely come to you this way. Instead, look at sites and companies that specialize in these types of low-dollar, high-value deals.
Smarter Travel has compiled a list of travel resources you can use whenever you're looking to save big on a spur-of-the-moment trip. Its list includes everything from sites specializing in cruises and hotel rooms to travel consolidators offering package deals for a variety of destinations.
If you're internationally inclined, you might consider checking out a site like Scott's Cheap Flights. It offers both free and paid subscriptions to keep you up to date on airline mistake fares and radical sales, and you can customize alerts with your preferred airports.
And here's an extra tip: Consider creating a special email address to subscribe to last-minute travel deal newsletters and notifications, or automatically filter them into a special folder if you're using your existing email. You'll reduce the clutter in your inbox and can look forward to going through those emails over lunch or after work.
What to look for when considering deals
Not all last-minute travel deals are created equal. Here are some factors to consider as you determine whether a good deal is a great one for you.
Available dates. Adjusting your travel dates by even a day can often erase savings.
Total flight times with layovers. If you live a significant distance from a major airport, be sure to consider your connecting flight times to see if a deal makes sense for your schedule. Take note of how much time you'll spend getting to your destination compared with how much time you'll get to explore once you're there.
Hotel research. If you're considering a package deal, a quick search on the hotel's website will show you its regular rates so you can see if the deal truly is a deal. It's also a good idea to read reviews of the hotels you're considering.
Additional costs. While the deal might get you there, don't forget to consider expenses during your trip, which can add up fast depending on the destination.
The pros and cons of money-saving travel deals
As with any type of cost-saving opportunity, traveling with last-minute trip deals has advantages and disadvantages to consider.
Advantages
Extra travel cash. The money you save on your initial trip costs can mean more money to spend on experiences during your trip.
Additional perks. If the travel deal involves your preferred frequent flier program or hotel loyalty program, you could save cash and stockpile rewards for future trips.
Extending your savings. The money you save can help you put more from your vacation fund into your savings for retirement or other goals.
Unexpected opportunities. If a bucket list trip always felt out of reach, a last-minute deal can make your dream destination more accessible.
Disadvantages
Fewer choices. You'll be limited to trips available within the next few days or weeks—and the exact combination of features included in the package. There's rarely an opportunity to make adjustments.
Higher likelihood of off-season travel. A flight to Paris might be on sale right now, but the best fares will probably be in January—which is quite different from an idyllic Parisian summer.
Less favorable arrangements. The biggest savings might mean flight times and hotels rooms that aren't your first choice, which could result in long layovers or the wrong-sized bed for your needs.
Protecting yourself when traveling
If the pandemic years have been any proof, travelers should be prepared for anything to happen to their plans. Fortunately, there are a few ways you can protect yourself and your finances when scoring a dream travel deal.
Travel insurance. While travel insurance policies can vary widely, check for protections that apply to where you're traveling and when, especially COVID-related protections like quarantine expenses. Travel insurance can also protect you in the event of common situations like canceled flights, illness abroad and potential carrier delays. If you run into a period of heavy flight delays or cancellations, the airline tracking site FlightAware can give you a heads-up on the status of your scheduled flights and help you find alternatives if you need them.
Credit card travel benefits. Beyond exchange rates and earning rewards, your card may have additional perks, like the Visa® Signature benefit. If you have a $5,000 credit limit or higher and use trip delay coverage, you can receive up to $300 if you're stuck for more than 12 hours due to a covered hazard. You can also get built-in auto rental coverage if you rent a car with your covered credit card. You're also protected while traveling in a rideshare vehicle like an Uber or Lyft when paying for part of all of your fare with your covered card

D

, and you can call for travel and emergency assistance at any time and from anywhere in the world.
Wherever you'd like to travel, it pays to do some research first. This way, you can be sure you're getting the best possible rates for your journey—so you can relax and make the best of it.
Insights
A few financial insights for your life
Normal credit approval applies.
This information is provided for educational purposes only and should not be relied on or interpreted as accounting, financial planning, investment, legal or tax advice. First Citizens Bank (or its affiliates) neither endorses nor guarantees this information, and encourages you to consult a professional for advice applicable to your specific situation.
Links to third-party websites may have a privacy policy different from First Citizens Bank and may provide less security than this website. First Citizens Bank and its affiliates are not responsible for the products, services and content on any third-party website.
Bank deposit products are offered by First Citizens Bank. Member FDIC and an Equal Housing Lender. icon: sys-ehl.