Budgeting · February 14, 2022
10 Best Ways to Save Money
If you're short on cash, saving for the future might seem like a far-off goal. The good news is you don't have to wait until your income hits a certain threshold before you can start putting aside funds.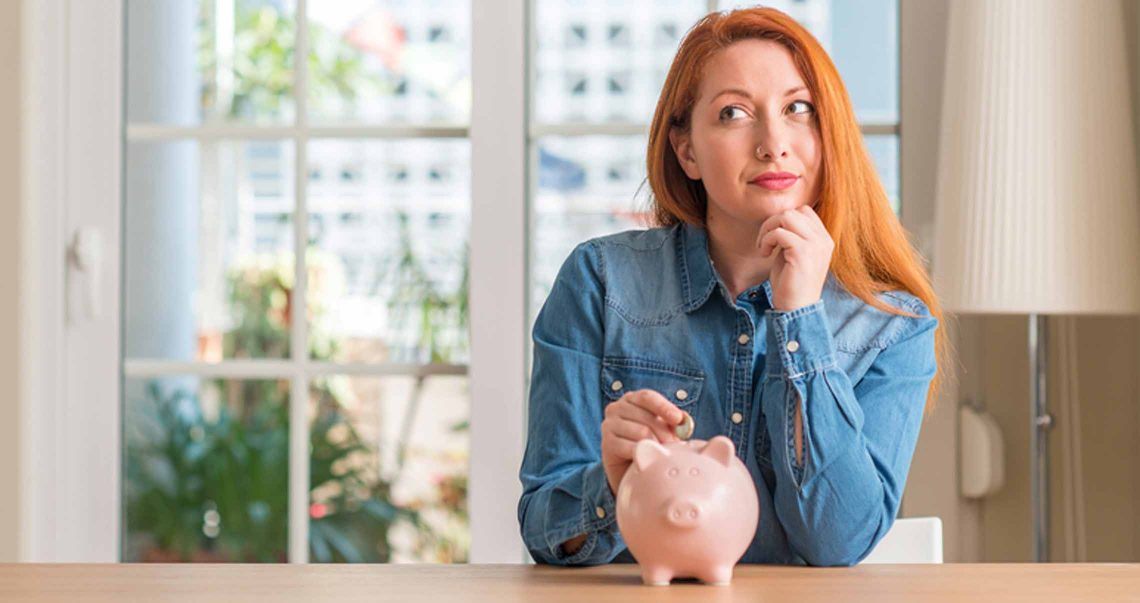 If you're looking to make your funds go further, use these 10 budget tips to save your hard-earned money.
---
1

Build a savings plan

Your savings plan protects you from life's curveballs. But how much money do you really need in the bank to provide a solid financial cushion?

Some experts suggest saving 10% of your disposable income each month. Others recommend having 3 to 6 months of living expenses in the bank. These numbers can seem overwhelming if you're starting from scratch, but starting small is better than not starting at all. You can use this savings calculator to get an idea of how much to save for a rainy day.

As you look for easy ways to save money, a great rule of thumb is to pay yourself first. Every payday, put a set dollar amount or a percentage of your paycheck into your savings account. It's OK to start with small steps—even saving $25 to $50 per paycheck or per month will add up over time.
2

Make saving painless

It's one thing to pay yourself first, but it's another to have to manually move money every payday or every month into a savings account. You can make saving painless with some smart strategies to automate the process for you. Here are a few ideas to explore.

Direct deposit: Your company's payroll provider might have an option that allows you to split your direct deposit into separate bank accounts. This way, you can designate a portion of your paycheck to go directly from your paycheck to your savings account.

Automatic transfers: Set up automatic transfers on each payday from your checking to savings account. This can take the stress out of remembering to move money.

Handy apps: Check out apps like Stash and Digit, which can show you how to save money throughout the month. Also ask your bank if they have digital tools to help manage your finances.

The key to a painless saving strategy is to find a system that gives you access to the money you need for living while protecting the money you're committed to saving.
3

Analyze your expenses

Before you determine how to cut expenses without compromising your quality of life, it's important to get a full picture of where your money goes each month.

Pull your last 3 months of credit card and checking account statements and make a list of every expense. As you analyze these statements, look for things like late charges and other fees. These can quietly add up and negatively impact your credit score. To avoid these fees, you can add overdraft protection and set up account alerts.
4

Evaluate your subscriptions

You may be cutting cords, but are you really saving money? Streaming services, online subscriptions and other monthly commitments like gym memberships can eat into your potential savings over time. This makes it important to pay only for subscriptions you actively use.

Consider canceling your streaming service's premium channel add-on after the show you're watching ends for the season. You can essentially shift your budget so you're only paying for premium channels when your favorite shows are on the air.

Also consider unsubscribing from retailers selling goods and services that don't fit your budget. Luxury items and once-in-a-while indulgences are a great place to start.
5

Go free-trial hopping

You can use free trials to plan your viewing times and save some cash in the process. Many popular streaming services come with free trial periods, so make a list of the shows you want to see most on each channel. Then subscribe to only one free trial at a time and work your way through them.

You should have enough time to finish an entire season or two of a show or watch several movies before your free trial ends. Just be sure to set a calendar reminder for the day before it expires to avoid a service charge.
6

Start meal planning

If you find that eating out is emptying your wallet, try meal planning. It's one of the easiest ways to save money because it helps you plan groceries for the week. You also get a truer picture of your food costs so you can maximize savings.

By batch-cooking some dishes that will last across multiple meals—like soups, stews and casseroles—you can save your money and replace lunch out with leftovers. By spending $10 on coffee weekly from the grocery store, you can avoid spending $10 every 2 days on a fancy cup on the way to work. By making a list of what you need in advance, you can minimize in-store impulse buys.
7

Reduce your tax bill

Do you have a 401(k) or another individual retirement account, or IRA? By starting or increasing your contributions, you'll reduce your taxable income while also saving for your future. Remember, you have until April 18, 2022, to make an IRA contribution for a break on your 2021 taxes.
8

Bring down utility costs

If you're working from home, your utility bills might be higher than usual. To help reduce the impact on your monthly budget, keep thermostat settings the same throughout the day, turn off large overhead lights and move your workspace to an area of your home that lets in natural light.
9

Consider more staycations

You might think saving money means cutting out family weekend trips or outings with friends, but it doesn't need to be the case. Look into activities in your area—like free community events at local museums, zoos and art galleries—or take a day trip to a state park instead of a 3-day getaway to the mountains. There's always a way to keep doing what you love—and do it for less.
10

Dig deeper into your employee benefits

Look beyond medical, dental and retirement plans to ensure you're taking advantage of everything your job has to offer. Many companies provide wellness benefits, tuition reimbursement, dining and entertainment discounts, fitness incentives, and other perks.

Now that you have some money-saving tips to implement, where will you begin your savings journey? No matter where you start, the important thing is to create a plan that puts you on track toward the future you want—and then act on it.
Insights
A few financial insights for your life
Account openings and credit are subject to bank approval.
Links to third-party websites may have a privacy policy different from First Citizens Bank and may provide less security than this website. First Citizens Bank and its affiliates are not responsible for the products, services and content on any third-party website.
Bank deposit products are offered by First Citizens Bank. Member FDIC and an Equal Housing Lender. icon: sys-ehl.