Technology · June 17, 2021
Pros and Cons of Voice Recognition Technology for Banking
The COVID-19 pandemic has changed the way many people handle their personal banking and finances, placing a greater emphasis on new digital technologies.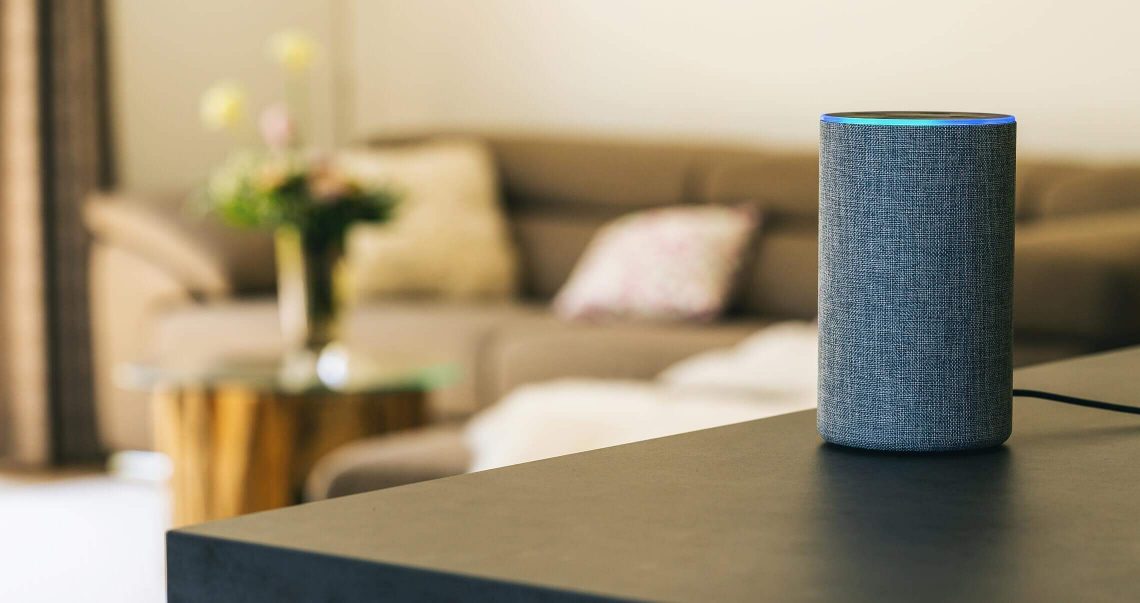 One technology that's gained considerable attention is voice recognition in banking. But it's important to weigh the pros and cons of voice recognition before making a decision on whether to integrate it into your financial services plans.
---
Voice technology and hands-free banking
Voice recognition technology is everywhere—in smartphones, homes, cars and even refrigerators. Voice assistants and devices such as Apple's Siri, Amazon's Echo and Alexa, Google Assistant and Microsoft's Cortana provide users convenience, speed and the ability to multitask.
The adoption of these technologies in personal finance has been ongoing for some years now. In 2014, ING Netherlands became the first bank in the world to launch voice banking through its mobile banking app. Its customers can use voice commands to check their account balances or search for the nearest branch locations. Capital One soon followed suit, launching voice banking through Alexa in 2016. Its customers can check account balances, make credit card payments and track spending just by asking their voice assistant. Around the same time, PayPal began allowing its customers to send or request money using Siri.
Today, several banks and financial service companies offer voice recognition for retail banking operations through existing voice assistants commonly found in the home and on smart devices.
So far, many consumers embrace voice recognition in banking. According to a Capgemini report (PDF), 44% of those surveyed said they're interested in using voice assistants for making banking transactions, and 20% said they would use voice assistants instead of visiting a bank branch or location.
Weighing the pros and cons
While many consumers are becoming more comfortable with voice technology, financial institutions must still consider the pros and cons of voice recognition.
Pros of using voice recognition in banking
Some of the main benefits of voice recognition in banking include:
Ease of use: While many banks already have online banking or mobile apps, it's still a multistep process that requires users to log in to their account and verify their identity. With voice recognition, the process is easier and allows users to multitask. They can simply ask a question like "What's my account balance?" or "What bills are due today?" or make a command like "Transfer $100 from checking to savings" without having to stop and log in to their account.
Faster, automated services: One of the main benefits of voice recognition is a better customer service experience. Consumers become frustrated with outdated, unintuitive technology. Not only can voice-activated devices provide information quickly and accurately, but they can also detect emphasis and intonation, including whether a customer is angry or annoyed. The voice assistant can then connect the customer to an agent for immediate assistance.
Secure software: Many of the security features incorporated into online banking and mobile apps are the same as those used with voice recognition. It's also important for users to know that the voice assistant doesn't store their banking data, and all account-related activities are deleted as soon as they log out of a session.
Cons of using voice recognition in banking
Still, there are some potential drawbacks to consider. These include:
Inconsistent accuracy: In the early days of voice recognition technology, users would often get unhelpful or nonsensical responses to their questions. While the technology has improved significantly over the last few years—thanks to artificial intelligence and machine learning, voice assistants have gotten better at understanding accents, slang and dialects—confusion and miscommunication can still occur, making it harder for consumers to trust the technology.
Regulatory complications: Banking and financial services is one of the most heavily regulated industries, and that applies to any new technology they introduce. Ensuring that they can handle customers' personal and sensitive information while remaining compliant with global financial regulations is a significant factor in whether a bank chooses to adopt voice recognition technology.
Security risks: Banks are particularly risk-averse, so security is a major factor when considering the pros and cons of voice recognition. Financial institutions will need to do their due diligence in making sure they have the latest security protocols in place before integrating voice recognition.
In many ways, voice recognition technology represents the future of personal banking and finance. But since the standards and nuances of voice recognition are still being developed, now may not be the right time for every financial services provider to adopt this emerging technology.
Insights
Financial insights for your business
This information is provided for educational purposes only and should not be relied on or interpreted as accounting, financial planning, investment, legal or tax advice. First Citizens Bank (or its affiliates) neither endorses nor guarantees this information, and encourages you to consult a professional for advice applicable to your specific situation.
Links to third-party websites may have a privacy policy different from First Citizens Bank and may provide less security than this website. First Citizens Bank and its affiliates are not responsible for the products, services and content on any third-party website.