Technology · July 20, 2020
Aligning With the Fourth Industrial Revolution
A new industrial revolution is underway.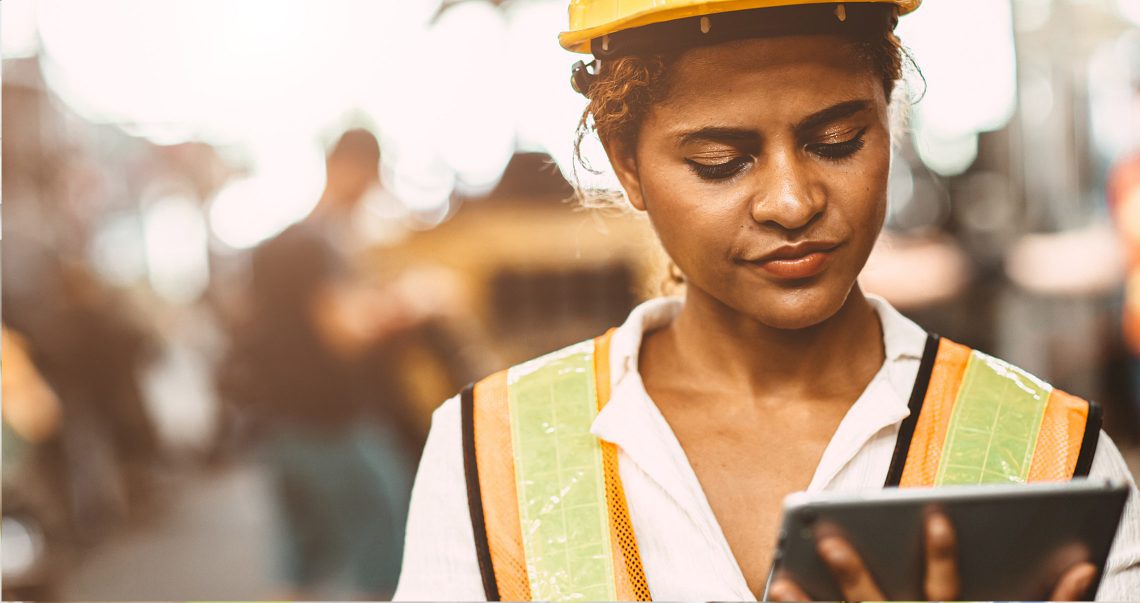 Like the large-scale economic disruptions of the past, it stands to completely change the way you, your peers and your competitors do business.
In the fourth industrial revolution, technology is moving from a tool that's applied to processes to one that's fully integrated with virtually everything your business does. While it currently draws attention for the flashy devices and platforms it's built upon, as it evolves, the stunning developments of our current industrial revolution will increasingly become standard for getting business done efficiently and profitably.
---
A futuristic take
The head of the World Economic Forum, Klaus Schwab, christened the fourth industrial revolution in 2016 in his article, "The Fourth Industrial Revolution: What It Means, How to Respond."
He explains that its family line traces back to the first industrial revolution, when steam power first allowed for machine-driven production. The second wave brought expanded production capabilities on the back of electricity. Then, the third industrial revolution leveraged electronics and information technology to mainstream automation.
What makes the fourth revolution stand apart from its predecessors? Schwab argued that it's "velocity, scope and systems impact."
Advances in artificial intelligence, data analytics, the internet of things and quantum computing stand to change the way we live, work and play. In turn, the impact on businesses large and small will be profound and widespread.
Already moving into production
When you read any summary of the fourth industrial revolution, also known as Industry 4.0, it generally focuses on smart technology, driverless vehicles and the internet of things. These may not seem immediately applicable to your manufacturing business, depending on your operations.
Dig a little deeper, however, and you'll see more extensive integration of advanced technology is already helping companies:
Tap data-driven information to increase productivity, enhance efficiency and potentially increase profitability
Develop stronger connections to customers and clients through smarter marketing and more responsive customer service
Sharpen operations to prepare businesses for whatever the future brings
Ultimately, the fourth industrial revolution involves incorporating tech-fueled innovation into the core of everything your company does to shape more efficient and effective processes.
Adoption rooted in research
The optimal Industry 4.0 plant is a long way off, but advances are surfacing in many industries, resulting in enhanced performance and improved processes. Larger manufacturers tend to be the first adopters of the new innovations. As results from their initial efforts emerge, you could consider incorporating relevant elements into your business planning, including:
Zeroing in on the data you can collect and, more importantly, how it can improve your business
Objectively examining your relationships with customers and weighing how tech could improve those
Exploring leading-edge technology that can enhance monitoring, tracking and inspection processes to bolster your shop's productivity
Discussing innovations and developments with your suppliers to develop a dynamic supply chain strategy
Re-assessing your risks, and determining how technology can reduce them while also trimming waste
Opening up the discussion with your employees to encourage those who are interested in the cutting edge to start expanding their knowledge base
As with most new concepts that you implement, the tools of the fourth industrial revolution will require an investment of time, money and resources. Although the immediate benefits may be tough to see, you'll be laying the foundation for your business to continue to thrive deep into the next century.
Insights
Financial insights for your business
This information is provided for educational purposes only and should not be relied on or interpreted as accounting, financial planning, investment, legal or tax advice. First Citizens Bank (or its affiliates) neither endorses nor guarantees this information, and encourages you to consult a professional for advice applicable to your specific situation.
Links to third-party websites may have a privacy policy different from First Citizens Bank and may provide less security than this website. First Citizens Bank and its affiliates are not responsible for the products, services and content on any third-party website.