Technology · April 15, 2021
Why Bank-Fintech Partnerships Are Flourishing
Traditional banks' branch-based business models were already contending with challenges before COVID-19 hit in early 2020. Then, they faced even further complications as the pandemic forced people to dramatically reduce or eliminate contact with others.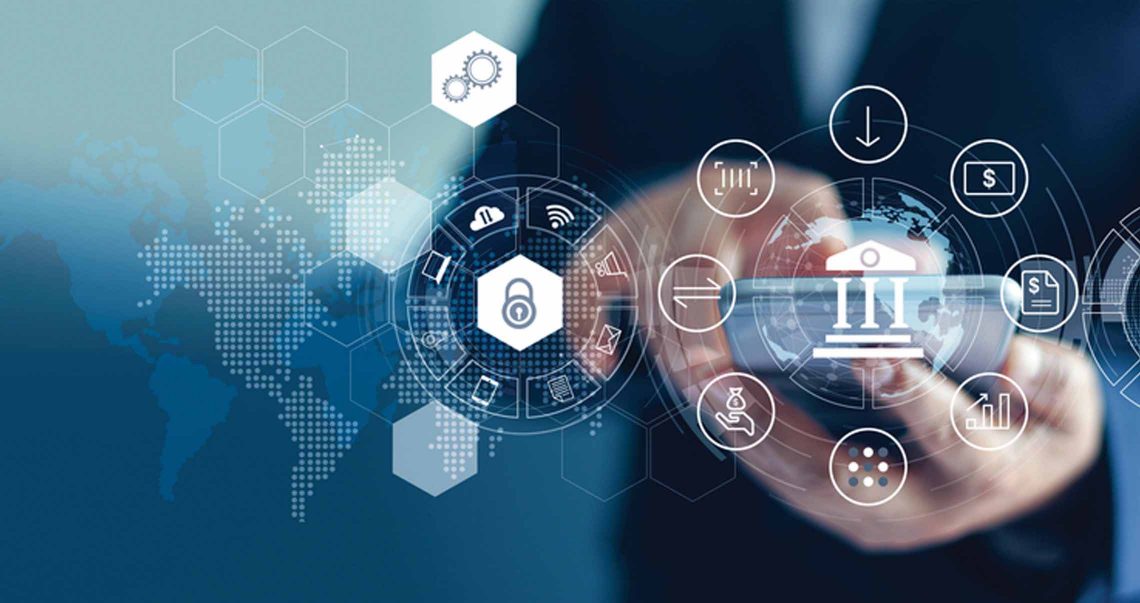 Some of the ongoing challenges stemmed from financial technology companies, also known as fintechs, which kept jumping into the market with applications and services targeting select niches of the banking industry.
The flurry of activity has prompted some industry observers to predict the end of banking, but the reality is far less dramatic. With both sides recognizing the benefits, bank-fintech partnerships have flourished and are poised to define the industry into the future.
---
Fintech's deep roots
Financial services and technology have had a union of sorts for more than a century.
The Federal Reserve first started moving funds electronically via its Fedwire Funds Service in 1915. The automated teller machine debuted in the US in 1969. And PayPal, one of the best-known digital payment companies, rolled out in the early 2000s.
Generally, innovation has focused on customer convenience, speedier transfers and other aspects of the business that heavily regulated banks have sometimes struggled to navigate while juggling marketplace demands and compliance needs. But increasingly, fintech companies have emphasized customers' user experience, or UX: the overall experience of receiving financial services.
So, although your ideal UX may feature completely mobile access to your money, your friend may value instantly available customer support that reflects a deeper understanding of their financial history. Meanwhile, your cousin can't stop bragging about how they secured a mortgage through an app on their smartphone.
Wide-ranging improvements
On the surface, UX-oriented services are seemingly reinventing our relationship with money, so many are heralded as disruptive to the banking world's longstanding processes and procedures.
It's true that these innovations are great at addressing inefficiencies, but many banks are actively working to become more nimble. Plus, the banking industry still represents one of the biggest and most accessible sources for consumer and small business capital in the US.
So, instead of dismissing the advances, traditional banks are tapping the value provided by fintech through improvements in the following:
Customization: As machine learning-powered artificial intelligence, or AI, sifts through terabytes of data, it discerns patterns and tendencies in your interactions and behaviors. Then, it uses its findings to generate a more personalized experience for you.
Mobile payments: By tying into systems that run on your smartphone or other mobile device, banks are relying less on traditional debit and credit cards.
Security: AI-driven systems learn customer behaviors and patterns that help support a first line of defense against fraudulent behavior, 24 hours a day, 7 days a week.
Blockchain: Better known as the backbone to cryptocurrencies, which remain volatile and speculative, blockchain technology has shown promise for shoring up the security and integrity of the world's financial system.
Alongside all of these advances are consumers' ever-present demands for secure accounts, transactions and infrastructure, which banks have excelled at for years.
In the palm of your hand
Ultimately, banks must go where their customers are. With 85% of Americans owning a smartphone, according to the Pew Research Center, that means making financial services accessible anywhere at any time.
This reality has prompted many questions around how fintech will change banking, and the answers frequently involve a combination of leading-edge technology and existing financial stability. Bank-fintech partnerships involve innovators such as:
Plaid, which automates the asset verification portion of mortgage applications
Zelle®, which allows instant money transfers between friends
Breach Clarity, which provides context to the seemingly endless stream of data breach announcements
MoneyGuidePro®, which streamlines financial planning
OnDeck, which specializes in small business loans
Businesses across virtually every industry can benefit from the marriage of fintech innovation and traditional bank reliability and expertise. Talk to your business banker about the innovative products and services your institution offers that can help your company get the most out of its banking.
Insights
Financial insights for your business
Zelle® and the Zelle® related marks are wholly owned by Early Warning Services, LLC and are used herein under license.
This information is provided for educational purposes only and should not be relied on or interpreted as accounting, financial planning, investment, legal or tax advice. First Citizens Bank (or its affiliates) neither endorses nor guarantees this information, and encourages you to consult a professional for advice applicable to your specific situation.
Links to third-party websites may have a privacy policy different from First Citizens Bank and may provide less security than this website. First Citizens Bank and its affiliates are not responsible for the products, services and content on any third-party website.