Technology · May 06, 2021
5 Types of Warehouse Technology That Can Boost Efficiency
Regardless of industry, most businesses strive to improve efficiency, reduce costs and streamline operations. But when it comes to warehouses and fulfillment centers, the seamless flow of materials and products is particularly important. Warehouse technology can help business leaders boost productivity, improve accuracy and avoid waste.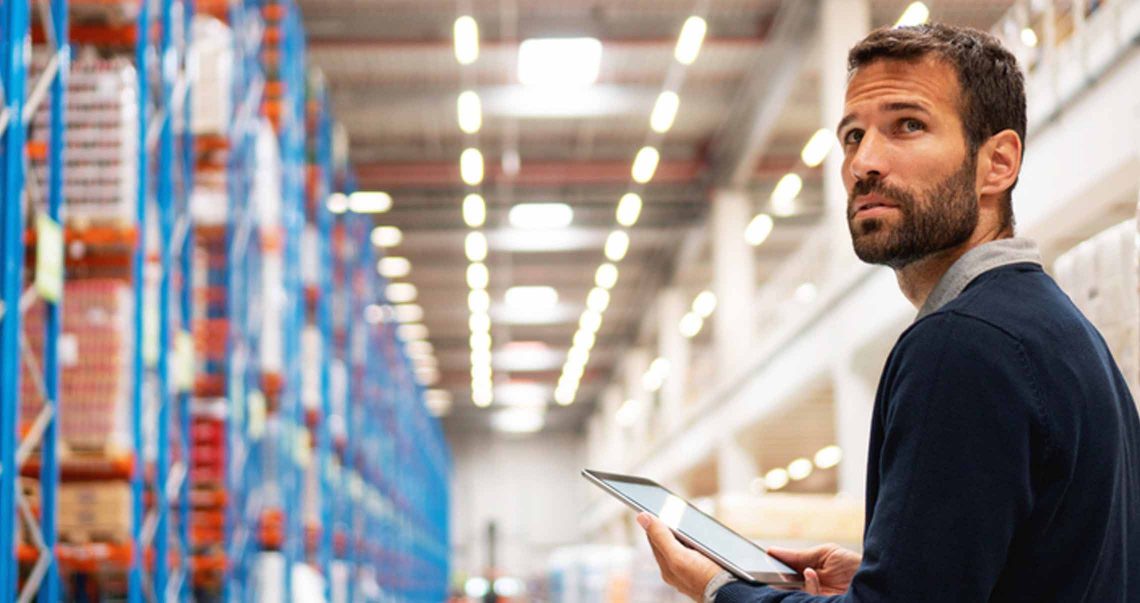 Luckily, there are already a number of technology solutions available that are unique to warehouse and fulfillment operations—and even more are on the horizon. Here are five of the top technologies that can help your business.
---
1

Warehouse management systems

A warehouse management system, or WMS, is a comprehensive smart warehouse tool that consolidates, gathers and manages all of a company's warehouse data into one easily accessible platform. WMS solutions offer increased transparency of a business's supply chain, collecting real-time data, providing accurate demand forecasting and creating reports to allow for more precise planning and efficiency.

WMS tools also enable employees and managers to access data from multiple devices or locations and allow integrations with other warehouse technology solutions. For example, WMS can be linked with accounting software to make reconciliations easier and more accurate by reducing data entry. It can also provide a labor management system to measure employee productivity.
2

RFID

The days of the old barcode are over. Today's warehouses rely on radio-frequency identification, or RFID, to organize and track inventory. For a fulfillment center or warehouse dealing with thousands of products, count integrity can be a challenge, particularly when turning inventory around quickly or when there are items that are easily misplaced, broken or stolen. Using digital tags on packages and radio waves to transmit data to an automated scanning system, RFID ensures that warehouse management has an accurate inventory count throughout the network.

RFID can help pick products quickly for ship-from-warehouse or in-store pick-up, thereby reducing the need for the item to pass through multiple hands. Another benefit of RFID is that scanners don't have to be precisely aligned with the digital tags. Thanks to the radio waves, RFID scanners can accurately identify a package just by being in the general area.
3

Automated picking tools

High-volume fulfillment centers and warehouses need order fulfillment technology rather than manual picking methods to help improve accuracy and maximize productivity. The most common warehouse technology options are pick-to-light and put-to-light.

Pick-to-light systems are paper-free and use LED floor lights to direct warehouse operators to an item's location and monitors that give them the exact number of items to pick. The system reduces picking errors and increases productivity.

Put-to-light is basically the reverse of a pick-to-light system. Lights guide warehouse operators on where to allocate items for orders. Working together—and with WMS solutions—automated picking tools can organize a warehouse or fulfillment center, identifying the best location to store products and picking the fastest pathways for retrieving and delivering them.
4

Internet of Things

The Internet of Things, also known as IoT, is one of the fastest-growing technologies both at home and in business. So, it's no surprise that many fulfillment centers are also employing IoT to control and monitor all the moving parts of a warehouse.

From the receipt of a product in the shipping dock to storage on the warehouse floor to retrieval and shipping, the ability for several internet-enabled devices to communicate with each other and share data can help a warehouse work seamlessly and automatically. By not requiring data entry every step of the way, this effectively eliminates the possibility of human error.

IoT can also alert warehouse operators to accidents or mistakes that happened earlier in the supply chain by using sensors to monitor temperature and moisture and to detect spoilage or even counterfeit items.
5

Robotics

Warehouse robots are a booming industry. In 2018, more than 400,000 robots were installed per year globally, expected to grow to 584,000 units by 2022, according to the International Federation of Robotics. Amazon Robotics, for example, has more than 200,000 of its Roomba-like devices in fulfillment centers.

Collaborative robots, also called cobots, that interact and assist warehouse operators can automate the picking process. These cobots move faster than people can—they can decrease the time to retrieve items from the shelf to the box by up to half compared to manual retrieval. In addition, cobots can move more goods at a time and detect the optimal route for retrieving and delivering products.
Investing in efficiency
With the right warehouse and fulfillment technology in place, business leaders can benefit from an optimized workflow that improves accuracy, reduces human error and boosts productivity. The key to picking the right combination of warehouse technologies is having a sound financial strategy. If you aren't sure about where to start, reach out to your banking partner for guidance.
Insights
Financial insights for your business
This information is provided for educational purposes only and should not be relied on or interpreted as accounting, financial planning, investment, legal or tax advice. First Citizens Bank (or its affiliates) neither endorses nor guarantees this information, and encourages you to consult a professional for advice applicable to your specific situation.
Links to third-party websites may have a privacy policy different from First Citizens Bank and may provide less security than this website. First Citizens Bank and its affiliates are not responsible for the products, services and content on any third-party website.