Operations · July 17, 2020
Preventing Logistics and Supply Chain Fraud
As the global economy has become increasingly interconnected, logistics and supply chain management have grown more complex and competitive. In this volatile environment, any aspect of logistics operations, including raw materials, inventory, equipment, suppliers and labor, can be rife with opportunities for supply chain fraud.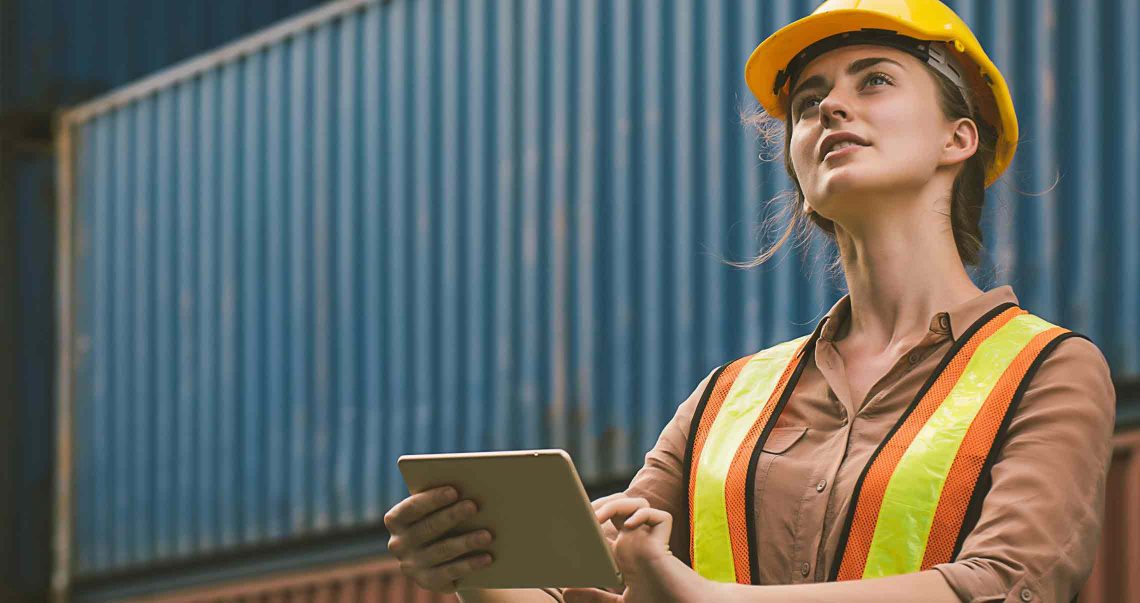 This fraud can manifest in various forms. It could involve the counterfeiting of information like invoices, documentation of material provenance and quality, and labor timesheets. Or it might entail the actual theft of materials and goods. End-to-end visibility, or oversight along the entire supply chain, can help prevent and mitigate supply chain fraud.
---
1

Financial visibility

Financial visibility, or understanding the total costs associated with your supply chain, allows companies to align operational metrics with corporate strategy. It can also help quickly isolate unusual activities and costs that could stem from internal or external fraud.

You'll want to be able to see costs across the entire chain and delivery network and be able to scrutinize that data in real-time for insights. Forensic accounting can be a great place to start, but don't overlook the unstructured data in invoices, emails and contracts that can also reveal fraud indicators. Consider running fraud tests and other analytics to pinpoint anomalies in billing, sales, volumes or costs.
2

Logistics and supply chain management partners

Vet your suppliers and other supply chain partners carefully to identify and monitor risks. Use data analytics to glean up-to-date insights about credit and financial distress, reputational issues, conflicts of interest, market standing and other indicators that may help predict fraud. For example, you can incorporate supplier profiles into your internal dashboards to help manage risks across the chain.

If possible, ask your external partners for a look at some of their own operational data. Learn how vendors collect and categorize information and what those data points can mean for your business operations.

If your materials or vendors are based in other areas of the world, you may also want to analyze data to learn how local regulations (or lack thereof) regarding labor, materials and documentation can impact your supply chain.
3

Inventory, equipment and plant operations

Tracking materials and other business inputs isn't only about meeting customer demand. Data tracking technology, such as barcodes, can maintain visibility over items that might be misplaced or even misused, two potential indicators of fraudulent activity. End-to-end tracking of inventory and materials, for example, may cut down on lost or incomplete shipments. When employees or transporters know items are tracked in real time, they may be less likely to imagine that theft will go undetected.
Increase visibility with data
Data analytics can be a powerful, cost-effective tool to increase visibility along the chain, enabling faster detection and prevention of fraud. Competitive businesses typically collect data and perform analytics along the supply chain to flag unusual activities and pinpoint vulnerabilities in controls. To be useful, metrics need to be meaningful and timely.
In the past, companies would spend countless labor hours collecting, integrating and managing databases. Significant gaps in oversight would often still exist. Even the best logistics and supply chain management efforts could be rendered less powerful without the right data at the right time.
Machine learning algorithms and other big data analysis software now allow businesses to more cost-effectively gather and model tremendous amounts of data. Tools like radio frequency identification, or RFID, as well as sensors and barcodes connected to the Internet of Things have also made capturing real-time data easier.
When creating a big data plan, choose software designed for your industry and sector. Strive to put data in context and gain real-time access to analytics. You're optimizing your operations, not just creating a giant data repository. Don't forget to capture and mine unstructured data, including emails, documentation, invoices and video surveillance feeds. All this valuable information can be analyzed to improve logistics and supply chain management, as well as prevent and monitor supply chain fraud.
Insights
Financial insights for your business
This information is provided for educational purposes only and should not be relied on or interpreted as accounting, financial planning, investment, legal or tax advice. First Citizens Bank (or its affiliates) neither endorses nor guarantees this information, and encourages you to consult a professional for advice applicable to your specific situation.
Links to third-party websites may have a privacy policy different from First Citizens Bank and may provide less security than this website. First Citizens Bank and its affiliates are not responsible for the products, services and content on any third-party website.