Operations · October 21, 2021
Combating Construction Inflation Costs
Construction is evermore feeling the pandemic squeeze, as materials rise in both costs and scarcity. Now, another problem—inflation. It's further impacting the industry and exacerbating the supply chain problems. In March 2021, the Associated General Contractors of America, or AGC, published a "Construction Inflation Alert" report (PDF) warning the industry and government about this unprecedented problem. Here's what they found in the report along with strategies you can use to blunt the impact of inflation.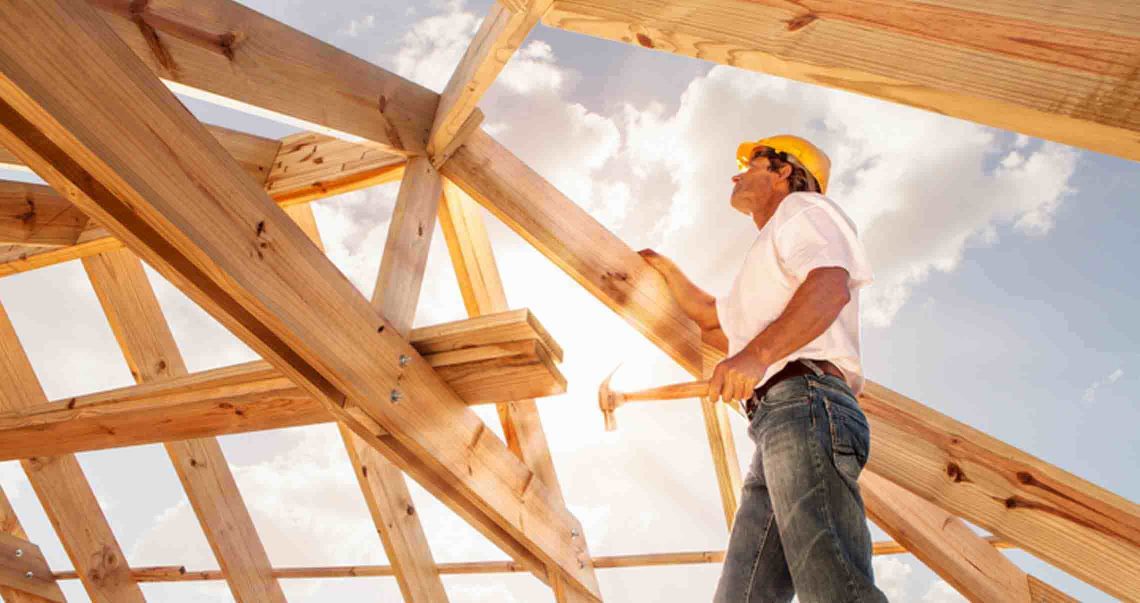 ---
Construction inflation costs
The AGC report tracked construction input costs from April 2020 until February 2021. During this period, overall costs increased by nearly 13%. If this wasn't bad enough, the price of several key commodities went through the roof during this time period, including lumber (up 62%), copper (up 37%) and diesel fuel (up 114%).
On top of higher prices, the construction industry also faced delays receiving materials through supply chain disruptions and employees missing work due to COVID-19. All these issues led to missed project deadlines, lost revenue and contract penalties. Despite these new costs and challenges, the construction industry struggled to pass expenses onto customers, with bid prices only going up 0.5% during this period.
Factors leading to higher costs
Construction material supply chains faced a storm of issues over the past year. First, the COVID-19 pandemic caused key factories to shut down due to outbreaks, so there was no reliable supply of goods. International trade suffered even worse with shipping shutdowns around the world and key ports facing bottlenecks.
In addition to cost inflation, national trade policies passed on Chinese goods from 2018 to 2020 have increased current prices for many materials. Logistics and supply chain fraud is also an ongoing issue.
American suppliers were also hit with severe weather shocks, such as a winter blizzard shutting down the Texas electric grid and Hurricane Ida. Although supply has been squeezed, demand for construction and housing starts have been soaring, further driving up the price of materials.
Construction material cost forecast for the rest of 2021
Since the publication of the AGC report, the situation has improved. Prices for key materials like diesel and lumber have fallen significantly. For example, lumber prices are less than half what they were in the spring, still above pre-pandemic levels but definitely more affordable.
Despite this relief, lingering long-term issues remain. Steel suppliers haven't ramped up production for higher demand and instead just increased prices and the US has kept Chinese tariffs in place.
Keep in mind that the construction industry is vulnerable to supply shocks and sudden price increases as you prepare your risk management plan and construction material cost forecast for the remainder of 2021.
Strategies to combat construction inflation costs
Global supply chain struggles and tariffs are out of your control, but there are some strategies you can use to offset the hit on your bottom line.
Be realistic when quoting project costs. When you negotiate new contracts, make sure to adjust your rates for the higher costs. Let your clients know about the ongoing situation, and clearly show the extra charge is going to materials, not profit. Construction firms have had more success negotiating higher prices in the second half of 2021 because demand is so high.
Update existing clients about the situation. If you've already signed onto projects and costs have spiraled since, reach out to see if there's any room to negotiate. The client may be willing to accept a higher price if you promise you'll still work to complete their project in a timely fashion.
Add a price-adjustment clause to contracts. To protect yourself against future construction cost escalation, you could add a price-adjustment clause to future projects. This way, if materials jump up by a certain amount (set in the contract), you get to increase your price, too.
Consider buying materials early. If you stock up on key construction materials, you're protected against future increases and supply disruptions. It might be a good time now, given that prices have fallen. There are downsides to this approach. For example, you'll likely need to spend cash upfront and pay for a place to store the materials. However, if your top priority is to guard against supply shocks, this could be worth it.
Budget for construction inflation costs. Construction cost inflation is an ongoing risk. Make this part of your business plan and be pleasantly surprised if prices don't go up, rather than assuming things will stay at the same level.
With no real end to the pandemic in sight, business owners should expect to deal with inflation and all its consequences for some time to come. Blunting the impact comes down to both understanding the sources of the problem and developing nimble strategies to counteract them.
Insights
Financial insights for your business
This information is provided for educational purposes only and should not be relied on or interpreted as accounting, financial planning, investment, legal or tax advice. First Citizens Bank (or its affiliates) neither endorses nor guarantees this information, and encourages you to consult a professional for advice applicable to your specific situation.
Links to third-party websites may have a privacy policy different from First Citizens Bank and may provide less security than this website. First Citizens Bank and its affiliates are not responsible for the products, services and content on any third-party website.