Operations · May 27, 2021
The Hurricane Preparedness List: Key Elements to Consider
The Atlantic hurricane season, which runs from June through November, can be a worrisome time for businesses in the US. The menacing storms can all but cripple operations in these vulnerable areas and far beyond, particularly for businesses without a hurricane preparedness list.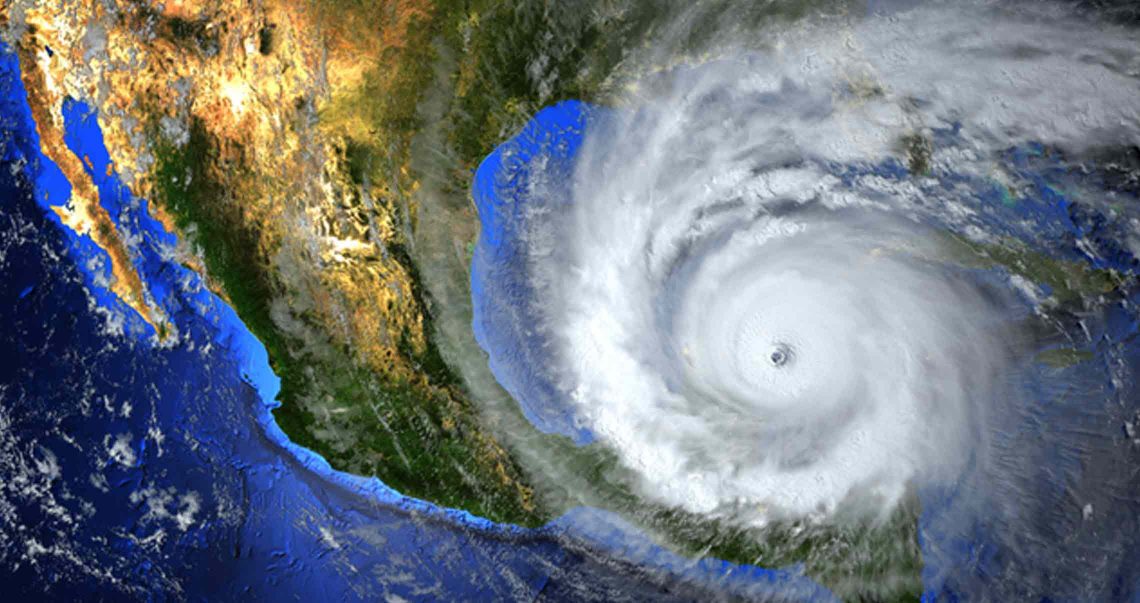 The Congressional Budget Office estimates that annual economic losses from storm surges, heavy precipitation and high winds could total $9 billion for the commercial sector before compensation from insurance or federal assistance. That figure includes the costs of repairing buildings, finding temporary space and replacing equipment, as well as revenue losses due to business disruptions, the federal agency says.
That said, there are a few simple actions businesses can take to weather a storm and the costly damage left behind more easily—and creating a hurricane preparedness list is a great first step. Here are some key elements to consider for your list as part of your business continuity planning efforts.
---
Proactive preparation to reduce property damage
Hurricanes don't arrive without warning, which means you should have some time to secure your property and equipment. To prepare for that rush, determine what needs protecting, how you would protect it, and who would be responsible for doing so.
Keep in mind, there's more to consider than just covering windows with plywood. You may need to bring your fleet (with full gas tanks) and inventory to higher ground, for instance. Or, you may need to maintain a generator or battery backup for power losses and account for the potentially traumatic impacts of that on your systems. Identify your most vulnerable equipment and take proactive steps now to protect it.
Gaps in your insurance coverage
Carefully review the exclusions of your insurance policies when preparing for hurricane season. You may need to supplement the standard policies you have with business property insurance, which protects your business assets, and business interruption insurance, which can help with operating expenses if forced to temporarily close your doors.
For example, flooding caused by a hurricane storm surge isn't typically covered under standard commercial policies, according to the Insurance Information Institute. For that coverage, you can purchase flood insurance from the federal government's National Flood Insurance Program. In addition, you may need to purchase extra coverage for economic losses you sustain due to off-site utility disruptions, such as when hurricane winds knock down power lines.
Investigate other insurance options to further protect your company from potential risks. Contingent business interruption insurance, for instance, can reimburse your firm for income losses or expenses incurred because suppliers or customers have their own work interruptions—often as a result of physical damage to their facilities.
Business operations resilience
If any team members need to stay on-site to handle essential functions, determine which emergency supplies and other resources they would need to work effectively and stay safe. For specifics, the National Hurricane Survival Initiative highlights items to have on hand during a storm.
Build redundancies into your network and regularly back up data off-site so you can maintain at least some operations if your primary address suffers damage. Establishing employees to work remotely can also be beneficial—even if your location is not hit hard, the streets may be too dangerous for travel. Nonetheless, you'll need to plan for a scenario in which electrical outages and damage to cell towers keep many home-bound employees from functioning as they normally would.
You'll also need to implement a clear plan for communicating with team members, partners and customers during and after the storm. In addition, if you can move your production to a facility that isn't in the impact zone, map out the logistics that switch would entail.
Document these and other disaster-related protocols, but don't stop there. You should also test them regularly to find areas for improvement and help employees understand the changes that would kick in as a hurricane approaches.
Ways to secure your supply chain
When you conduct a risk assessment to predict how a hurricane could impact your business, be sure to look beyond a direct hit to your own operations. You also need to consider how you would procure raw materials and deliver your product if your supply lines or partners are in the path of a storm.
Maintaining good visibility into your supply chain can help you anticipate potential disruptions. You may choose to make contingency arrangements involving alternative shipping methods or new delivery routes, speeding up shipments from suppliers or to buyers in advance of the storm, or switching to providers that aren't impacted by the weather.
Being proactive about mitigating the risks of hurricane season takes time and resources, but given the widespread damage these storms can cause, creating a hurricane preparedness list is an exercise that businesses can't afford to ignore.
Insights
Financial insights for your business
This information is provided for educational purposes only and should not be relied on or interpreted as accounting, financial planning, investment, legal or tax advice. First Citizens Bank (or its affiliates) neither endorses nor guarantees this information, and encourages you to consult a professional for advice applicable to your specific situation.
Links to third-party websites may have a privacy policy different from First Citizens Bank and may provide less security than this website. First Citizens Bank and its affiliates are not responsible for the products, services and content on any third-party website.