Security · May 14, 2020
8 Practical Ways to Keep Yourself Safe From Bank Account Scams
The risk of bank account fraud looms large, with millions of Americans affected each year. Of course, you want to protect your finances. But how can you do that with so many online security companies in the marketplace saying they're the best resource for protecting your accounts?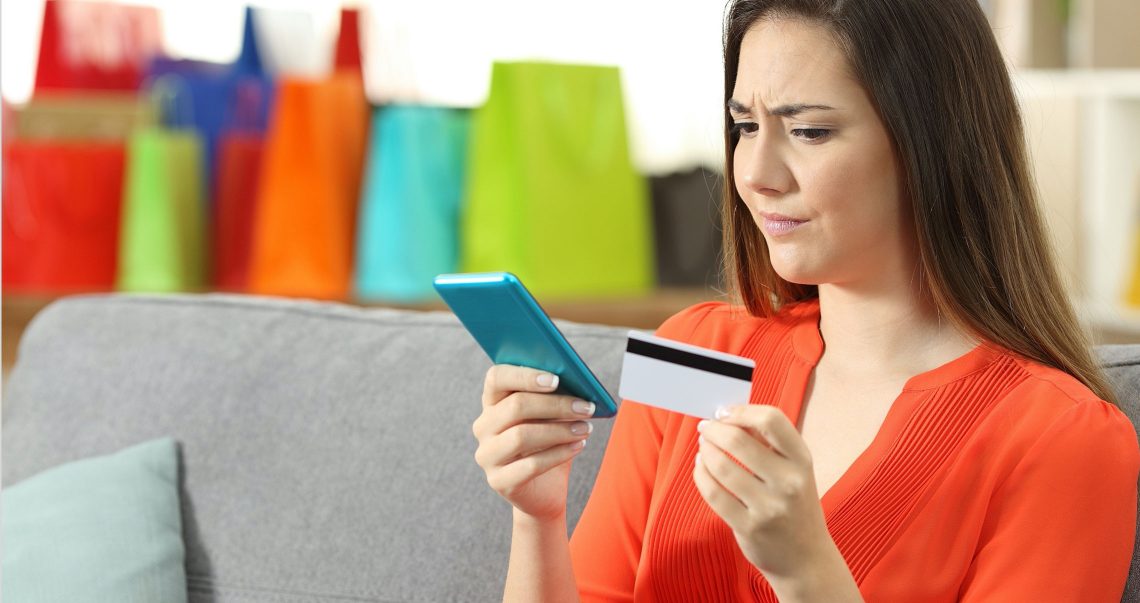 While you might think the best fraud protection requires a subscription to a third-party service, education is arguably even more effective. Becoming an educated consumer can help you both prevent and detect fraud.
Here's some advice to help you avoid bank account scams and know what to do if your account becomes compromised.
---
1

Use secure passwords


Don't reuse passwords, especially across your financial account logins. Make sure to update your passwords regularly, at least once every 6 months—this will help reduce the risk of someone being able to access your accounts if your login information is breached. On your phone, enable fingerprint recognition or other biometric controls that only you can unlock. And one more thing, avoid sharing passwords.
2

Be cautious with public Wi-Fi

Free Wi-Fi might be convenient while out and about, but it's a common way fraudsters hack accounts. Consider skipping the public Wi-Fi or using a virtual private network to mask your activity on public networks.
3

Protect your debit card

At gas stations, always check for skimming devices at the pump. Give the slot where you slide your card in a wiggle to check for loose parts—this is where fraudsters may attach devices to read your card information. Wherever you use your debit card, protect your PIN.
4

Monitor your accounts

It's easy to put your accounts on autopilot, but regular account reviews can be one of the most powerful protection measures. The sooner you detect a questionable transaction, the more time you'll have to protect your account.
5

Question email links and phone calls

If you receive a suspicious email or call asking for your personal information, don't give out any information. Instead, use the phone number on the back of your debit card to contact your bank directly. This action alone can help prevent attempts to steal your financial and identity information.
6

Request multifactor authentication

Multifactor authentication is an additional layer of security to protect you when someone tries to log in to your financial accounts. It's often a text to phone number already on your account, providing a security code or an authenticator app on your phone. This provides a second layer of protection that can keep attackers out of your accounts.
7

Create transaction alerts

Many banks send you an alert for transactions over a certain dollar amount. Set a limit that's comfortable and tailored to your spending habits to stop potential fraud in its tracks. Using security alerts to keep track of your account and card activity with text and email alerts in digital banking is always a good approach.
8

Signs of compromise and actions to take

Even when using these best practices, you still might find a merchant or other source has made your financial data vulnerable. How can you discover bank scams and quickly shut it down?

When reviewing your account activity, look for multiple small transactions you don't recognize. This is how fraudsters commonly test accounts to see if there's money available. It's okay to call your bank and inquire about a transaction to ensure it's truly yours.

If you receive an alert or notice unauthorized transactions, contact your bank immediately. Ask them to deactivate any cards associated with the account and to issue new ones. Some banks' apps even allow you to deactivate cards yourself.

If you suspect bank account fraud, go to your online banking portal and select the Forgot Password link at login. You'll receive a link to reset your password. You can also run a virus scan on your computer. Scans can help ensure you haven't had your device compromised by software designed to steal your keystrokes or other login information.

Knowledge is power that fraudsters don't want you to have. While you can't prevent every attempt at accessing your private financial information, you can make it more difficult for fraudsters to hack you. The tips above can make your accounts more secure, and at no cost to you. Then, if you detect suspected fraud, you can act with confidence and work with your financial institution to secure your accounts.
Insights
A few financial insights for your life
Links to third-party websites may have a privacy policy different from First Citizens Bank and may provide less security than this website. First Citizens Bank and its affiliates are not responsible for the products, services and content on any third-party website.
This information is provided for educational purposes only and should not be relied on or interpreted as accounting, financial planning, investment, legal or tax advice. First Citizens Bank (or its affiliates) neither endorses nor guarantees this information, and encourages you to consult a professional for advice applicable to your specific situation.