Security · September 24, 2020
Avoid Password Sharing and Keep Your Accounts Secure
Letting your friends and loved ones use your login information for video streaming and other subscription services is a common practice, and it's easy to think of this habit as harmless. After all, you trust these people—you just want to help them get caught up on the latest binge-worthy Netflix show. But password sharing can leave your private data vulnerable to cybercriminals with much less innocent intentions.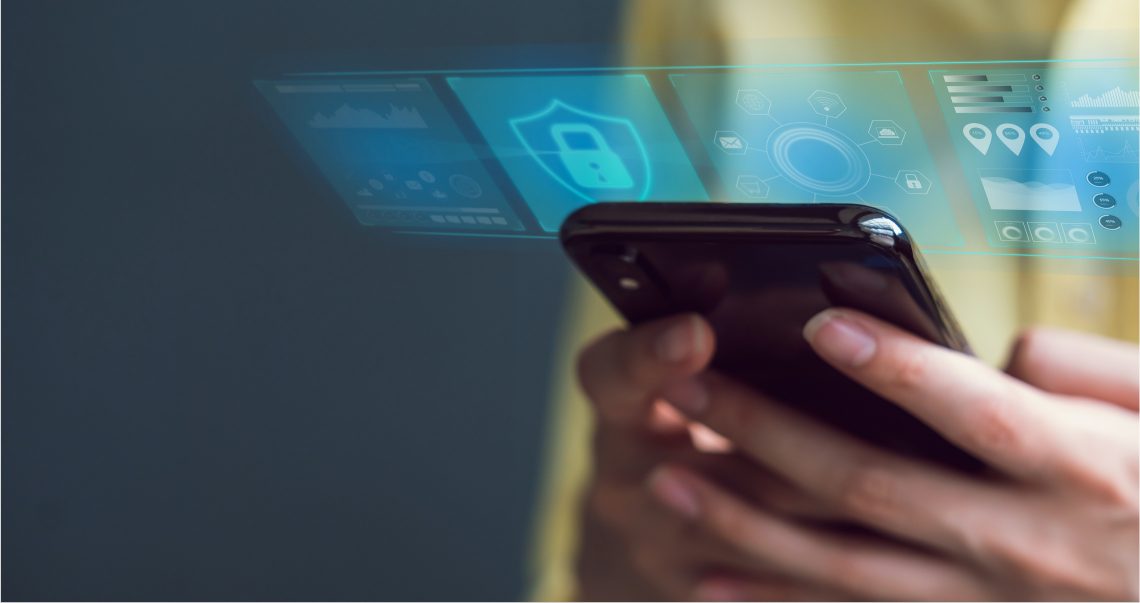 ---
Not so harmless after all
It's true that the risks of password sharing increase with the sensitivity of the account. Sharing your streaming service passwords with family members is, in fact, less risky than sharing your social media account passwords or your banking login information. Plus, most streaming service providers either turn a blind eye to the practice or specifically allow limited sharing.
But that doesn't mean sharing these login credentials is without risk. A shared password is no longer under your control. So even if you trust your friends and family, they could be hacked or leave your login information somewhere insecure.
This is worrisome when you remember that nearly all password-protected services are connected to a credit card. Anyone with your password can potentially gain access to your payment information.
Your own habits may also raise the risk, especially if you use the same password across multiple accounts. The password your friends use for your Hulu login might also be the one for your banking and investment accounts.
5 tips to identity theft protection 
Whether you want to continue sharing some passwords with select, trusted individuals or shut down any access other than your own, there are several things you can do to protect your sensitive information.
1

Use unique passwords

Creating a unique password for every account you use is one of the best ways to protect yourself. Even if any single account is compromised, you only have to clean up the breached account, and not all of them.

But creating unique passwords can be a tall order, considering the number of password-protected accounts we all manage. Make each password long and strong—the more characters, the better. Use multiple words to create a passphrase, such as "don't forget to stand" or "stopping-woods-snowy-evening".
2

Change your passwords after a breakup

While identity theft prevention may be the last thing on your mind when you're dealing with heartbreak, it's smart to change all of your passwords after the end of a relationship. Whether or not your ex is trustworthy, you can't be sure how secure their information storage is. Changing your passwords is a simple way to protect yourself.
3

Sign up for two-factor authentication

Many sites now offer—or even require—two-factor authentication whenever you sign in. With this process, entering your username and password is only the beginning. From there, you have to provide a secondary piece of information to prove you are the account holder. Generally, this means you'll receive a text message or email with an expiring code you must enter to gain access.
4

Use a password manager

Password managers are like digital vaults to secure all of your passwords in one place, protected by a single master password. This way, you only have to remember a single difficult-to-crack password, rather than dozens of them.

Some password managers also allow you to grant access to specific sites to individuals of your choosing, without revealing your login credentials. This can give you the best of both worlds, where you can share access to certain services without making yourself vulnerable. 
5

Stick to good habits

The foundation of protecting your passwords is making good decisions around when and how you use them. Never use public computers or public Wi-Fi to log in to your online accounts—these often have more lax security, making them an easy target for hackers.
Put your own security first
It's natural to want to share services and account information with loved ones. But the password sharing risks can be much steeper than you realize. Make sure you take steps to protect your login credentials and sensitive information so you don't fall victim to identity theft. 
Insights
A few financial insights for your life
---
Links to third-party websites may have a privacy policy different from First Citizens Bank and may provide less security than this website. First Citizens Bank and its affiliates are not responsible for the products, services and content on any third-party website.
This information is provided for educational purposes only and should not be relied on or interpreted as accounting, financial planning, investment, legal or tax advice. First Citizens Bank (or its affiliates) neither endorses nor guarantees this information, and encourages you to consult a professional for advice applicable to your specific situation.