Saving · April 01, 2021
6 Finance Lessons Learned From COVID-19
COVID-19 has caused an unprecedented health and economic crisis around the world. Coping with the disruption has required strength, courage and flexibility. For many, it's also brought about a lot of financial changes, from career transformations to shifts in spending habits.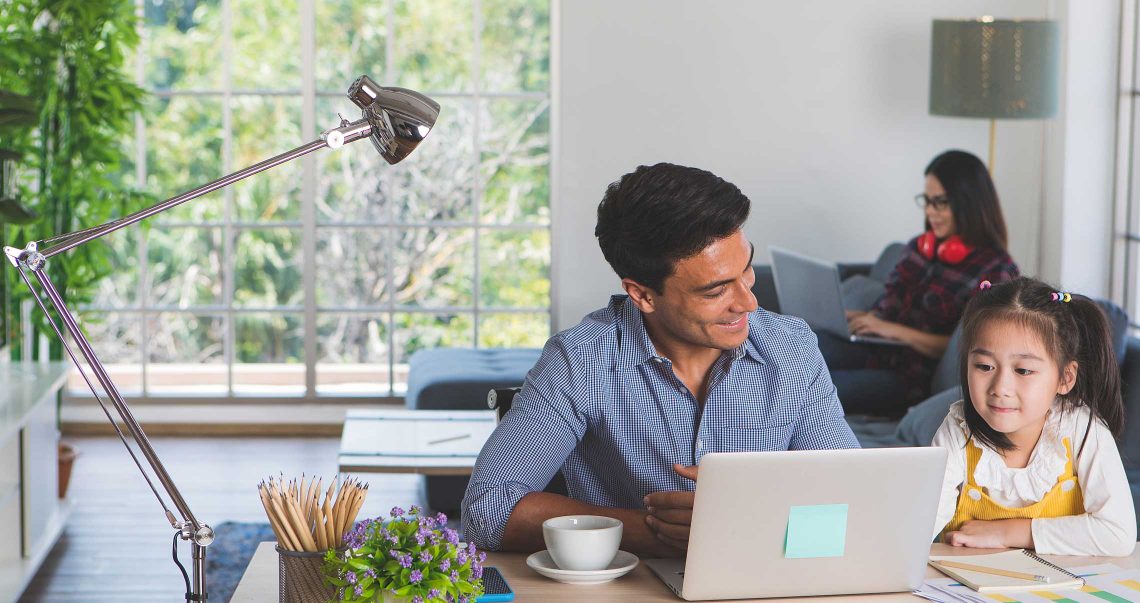 ---
While everyone's situation is different, there are some solid finance lessons from the pandemic that you can use to better position and support yourself for the future.
1

Build up an emergency savings fund

Record numbers of people were laid off or furloughed at the start of the pandemic, and those who had emergency savings were better prepared to deal with the sudden loss of income.

Growing an emergency fund is hard in the midst of a crisis. But once people start to regain their footing, setting aside some money each month for emergencies is a great way to prepare for the future and protect loved ones with a safety net.
2

Find low-cost activities to enjoy

When the pandemic struck, many theaters and amusement parks were forced to close down. At the same time, many families found entertainment options were financially out of reach as they experienced furloughs or job losses.

Most learned to make do with inexpensive activities, such as board games, jigsaw puzzles and charades—often virtually via Zoom or Skype. Once COVID-19 is in the rearview mirror, entertainment trends may shift again. But there will still be many sources of fun that don't break the bank, such as hiking, creating homemade scavenger hunts, participating in community concerts or playing softball with a neighborhood team.
3

Work a side gig

Home businesses have thrived during the pandemic, as people sew masks from home, teach yoga virtually and much more. Entrepreneurship gives people purpose during a difficult time and can help make up for reduced income from employers.

You may find that your skills are a good fit for a work-at-home gig like transcribing speeches, data entry, selling homemade clothing or jewelry, or designing logos or brochures for local businesses. Even in ordinary circumstances, devoting a few evenings a week to earning some extra income can help you reach your financial goals faster.
4

Be flexible

You may have had to postpone a vacation, business trip or family reunion due to the pandemic. Many people have seen their savings or investing goals pushed back, or they've pressed pause on making larger purchases like a new car.

Although it's one of the more difficult finance lessons to learn, COVID-19 has reminded everyone that plans aren't set in stone and it's necessary to be flexible when unexpected events arise. Applying that flexibility to financial planning in the future can help you feel more resilient and ready to tackle whatever challenges you face.
5

Take advantage of mobile banking tools

Throughout the pandemic, people have been able to stay up to date with monitoring accounts and paying bills thanks to banking apps and websites. When states and cities first issued stay-at-home orders, those who were already using mobile banking had a seamless transition to managing their finances from home.

Even as restrictions are lifted and visiting a bank branch in person becomes commonplace again, being familiar with mobile banking tools is still a smart idea. Mobile banking is a convenient option for times when you're busy or away from home, and that will continue to be true in a post-pandemic world.
6

Choose diverse investments

Put plainly, the pandemic brought drastic changes to the economy. Some industries were shuttered almost immediately, while businesses whose products offered solutions to the challenges of the day saw their stocks soar.

It's hard to predict what lies ahead, so owning a diverse portfolio that isn't tied to the fate of any one sector is more important than ever. For many people, putting some of their savings in broad-based mutual funds helps ensure that they're investing in a wide range of companies.
Learning to be resilient
A crisis on the scale of a pandemic is extremely challenging, but it also offers some lessons in preparing for the financial ups and downs of life. By thinking about the finance lessons of the pandemic, you can gain valuable wisdom from a tough experience and start to prepare for a better future.
Bonus: What does the data say?
When we look at data, we can see how these lessons have guided individual decision-making as well as trends across the broader American economy. You can explore these findings in our illustrated infographic.
Of course, an infographic isn't the only way to present data. If you're the kind of reader who prefers text over visualization, you can dive into the transcript below the graphic.
---
---
6 financial lessons learned from the global pandemic
A pandemic is anything but business as usual. But the shared experience of coping with COVID-19 has shed light on financial lessons that will still be applicable once the pandemic is in the past.
Having a nest egg helps people make it through hard times
You can have fun without spending money
Side gigs provide extra cash
Time to be flexible
Mobile banking keeps you up to date
Diverse portfolios help you weather the storm
These financial lessons can make a difference during the pandemic—and beyond.
Insights
A few financial insights for your life
This information is provided for educational purposes only and should not be relied on or interpreted as accounting, financial planning, investment, legal or tax advice. First Citizens Bank (or its affiliates) neither endorses nor guarantees this information, and encourages you to consult a professional for advice applicable to your specific situation.
Links to third-party websites may have a privacy policy different from First Citizens Bank and may provide less security than this website. First Citizens Bank and its affiliates are not responsible for the products, services and content on any third-party website.