Insurance · June 30, 2022
Navigating the Different Types of Life Insurance
When you have a family, you start thinking about the future in ways you might not have before. One question that arises is whether your family will be OK if something happens to you.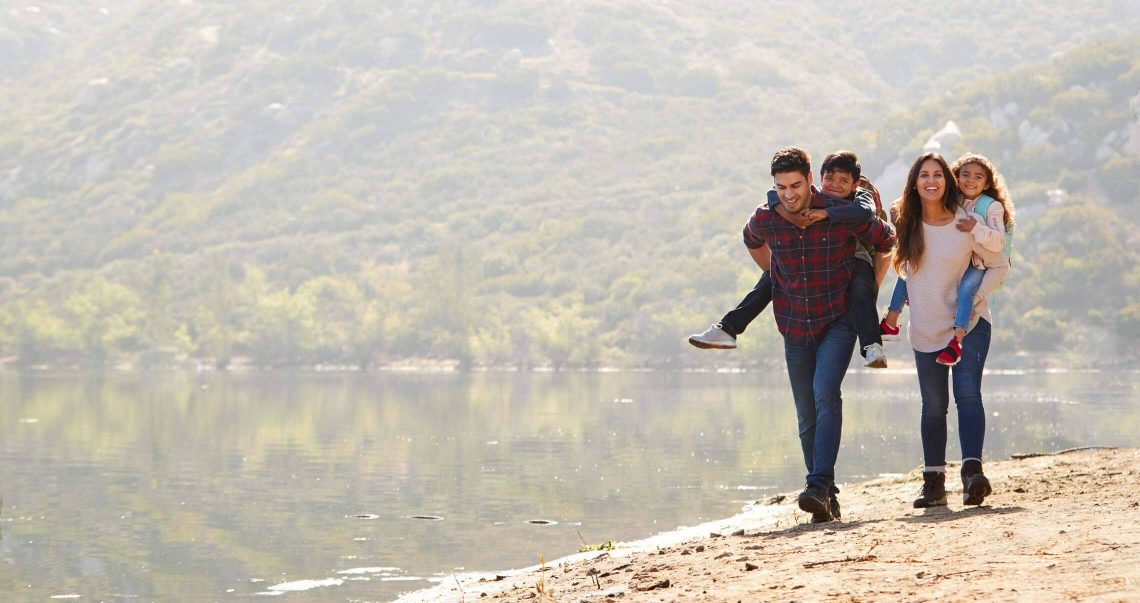 While there are many different types of insurance available to protect your loved ones if you're unable, the answer often includes purchasing a life insurance policy. It's important to understand the different types of policies available so you can make the wisest choice to protect your family financially if and when the unforeseen happens.
---
Term versus whole life insurance
There are two main types of life insurance: term and permanent. Term life insurance is considered temporary because it's for a specified amount of time. Permanent life insurance is considered lifelong protection and comes in several forms, including whole life insurance.
The time period for term life insurance can range anywhere from 1 to 30 years. With term life insurance, your beneficiaries receive a lump sum, tax-free benefit after your death. Term life insurance might be a cost-effective choice to cover large but temporary expenses, such as a mortgage or post-secondary education for your children.
Term life insurance could also be an inexpensive option for a young couple with debt or a mortgage that requires two incomes. In the event of the death of one spouse, if the other was the named beneficiary they could use the benefit to pay off the outstanding debt. Some term life policies are convertible, meaning at some point they can get converted to a whole life insurance policy.
While the premiums for term life insurance might be lower than whole life insurance premiums, your term life premiums would likely increase based on your age when you renew for another term.
Features of whole life insurance
Whole life insurance offers coverage for your entire lifetime, as long as the policy remains in force.
This type of permanent insurance include a savings component that grows over time as you pay your premiums. Whole life insurance policies offer the option to cash in your policy to pay for unforeseen expenses or to supplement your retirement income. You might even be able to borrow against your whole life insurance policy.
This option is also good for those seeking a lifetime insurance solution to leave a benefit for loved ones or an endowment to a favorite charity or educational institution.
Variable life insurance
Variable life insurance is another form of permanent life insurance. It's made up of two parts—a life insurance portion and an investment portion that can include stocks, bonds, index funds and other investments. Although your premiums are guaranteed, the cash value will fluctuate based on the performance of the underlying investments.
Those who prefer the simplicity of having their life insurance and some investments in one account might choose variable life insurance.
Universal life insurance
Also a form of permanent life insurance, universal life insurance is similar to a variable policy because they both include a life insurance portion plus an investment portion. However, the investment portion earns interest based on a rate set by the insurer. It's suitable for policyholders who want permanent life insurance with a conservative investment element.
Simplified-issue insurance
While many types of life insurance require applicants to complete a medical examination, simplified-issue life insurance only requires a completed medical questionnaire. Generally, the longer the medical questionnaire, the lower the premiums. Simplified-issue benefits could get capped at a lower amount than other forms of insurance.
This insurance might be a good option for individuals who don't qualify for a traditional term policy but don't want or need a permanent life insurance solution.
Other types of life insurance
There are several other types of policies that are less commonly used but well worth considering. One of these is limited-pay whole life insurance, which comes with a specified term—for example, 20 or 30 years. When you pay the premiums for the specified term, your life insurance is guaranteed.
Another alternative is term-to-100 insurance. This option doesn't offer policyholders the option to cash out, so it's less expensive than other permanent insurance options.
Making the right choice for life insurance isn't always a simple question of whole life versus term insurance. Your family life, financial situation and goals could make one of the lesser-known types of insurance a better fit, so it's a good idea to explore all options. This way, you can find the one that will best suit your family's needs.
---
Decide which policy fits you best
Talk with one of our advisors about life insurance options that could best suit you and your family's needs.
Insights
A few financial insights for your life
This information is provided for educational purposes only and should not be relied on or interpreted as accounting, financial planning, investment, legal or tax advice. First Citizens Bank (or its affiliates) neither endorses nor guarantees this information, and encourages you to consult a professional for advice applicable to your specific situation.
Links to third-party websites may have a privacy policy different from First Citizens Bank and may provide less security than this website. First Citizens Bank and its affiliates are not responsible for the products, services and content on any third-party website.