Retirement · September 04, 2020
How to Get Started With Charitable Giving
Financial generosity can take many forms, all of them equally fulfilling. Many people look toward charitable giving as a way to act on their values, give back to others and establish a positive legacy for themselves and their families.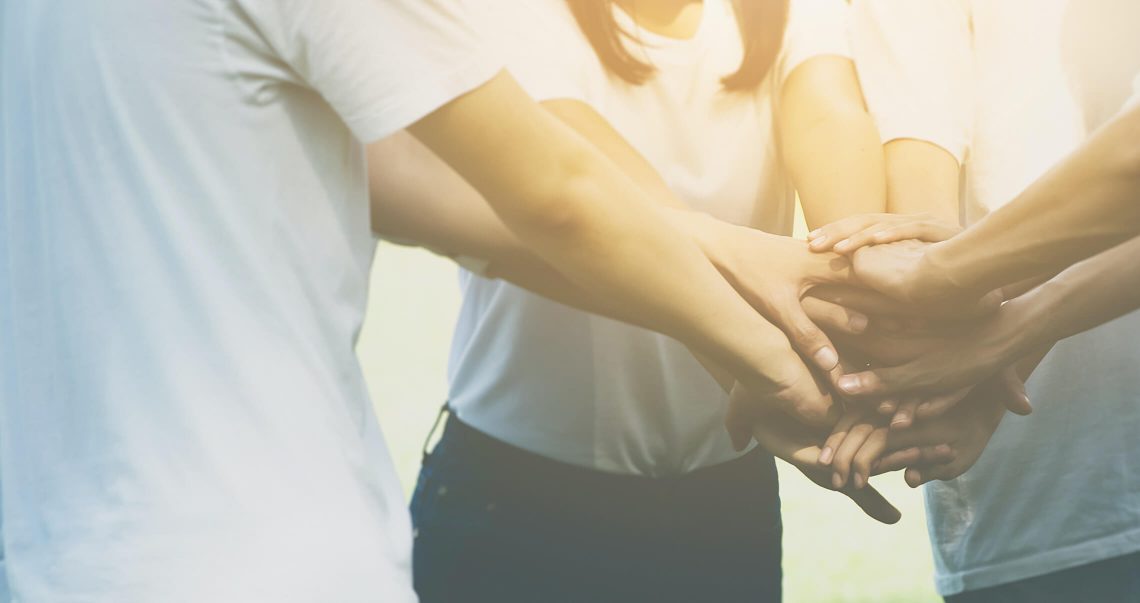 If you're interested in charitable giving but aren't sure where to begin, here are some actionable steps you can take to get started.
---
Choose a cause
The first step toward becoming a philanthropist is deciding what you'll support. You might begin with a cause close to your heart. Often, when people have loved ones who are affected by diseases, such as cancer or Alzheimer's, they want to support research and donate to that cause in their honor.
That's not the only way to choose a cause, though. You may want to contribute to a global concern, such as an environmental preservation organization, a world literacy nonprofit or a group that brings medical access to impoverished third-world communities. Or you might investigate the most urgent areas of need in your home community and contribute to improving lives in your city.
Take your time deciding—you want to invest in something you feel passionate about. Of course, you can adjust your strategy down the road, and you may find more or different causes you're interested in contributing to. But if you find an area that really speaks to your heart or inspires a commitment, follow that instinct and find the organizations that are really making a difference there.
Decide on a beneficiary
Once you've decided on a cause, you can begin looking at the charities and foundations operating in that space. It's important to have a list of criteria against which you can compare those that interest you. Write out a list of your values so you can find a charity that aligns with what's important to you. What ethical concerns do you have? What segment of the population are you most concerned with helping? These are questions you want to ask before making a donation decision.
You'll also want to verify that the charity is operating legally, and you should check whether the organization is tax-exempt—most commonly, it'll be a 501(3)(c) organization. This is important to verify, because it will affect your filings for the coming year.
If possible, find out who some of the prominent donors are. Understanding their backgrounds and reputations might bolster your opinion of the organization, or it may indicate conflicts you'll want to avoid.
Learn how a charity measures progress and how it describes its successes. There should be clear records of the organization's achievements, and it should be able to provide documentation of its impact in a given community or field.
If you're still not sure, you can fund a pilot project rather than go all-in. A pilot is a short-duration initiative for which there are clear goals. Backing a few different pilots will familiarize you with several approaches to your cause and give you a feel for the organizations with which you're considering working. From there, you can decide whether you'd like to commit to a larger-scale project.
Take advantage of tax benefits
Depending on an organization's tax-exempt status and the amount of your donation, you may be able to deduct your gift on that year's tax return. However, you must be meticulous in your bookkeeping to prove that you did in fact make the donation. You'll need a record of the donation, along with confirmation from the charity that a gift was made. Without the proper records, the IRS can reject the deduction.
If you're new to charitable giving, you may want to hire an accountant or use an online tax service to prepare your taxes and ensure your donations and records are in compliance. For instance, the percentages you can claim vary based on whether you donate regular income or from your capital gains assets.
How you use your tax savings is up to you, but you may want to consider using the extra money to increase your current donations or set up pilot programs in new areas that interest you.
Charitable giving is a wonderful way to share your values and make a difference with your wealth. The key is to choose a cause that inspires you and select partners you believe in.
Insights
A few financial insights for your life
Links to third-party websites may have a privacy policy different from First Citizens Bank and may provide less security than this website. First Citizens Bank and its affiliates are not responsible for the products, services and content on any third-party website.
This information is provided for educational purposes only and should not be relied on or interpreted as accounting, financial planning, investment, legal or tax advice. First Citizens Bank (or its affiliates) neither endorses nor guarantees this information, and encourages you to consult a professional for advice applicable to your specific situation.