Insurance · April 08, 2021
How to Decide If You Need Rental Car Insurance
Whether you're traveling for work or on a faraway vacation, chances are you may want to rent a car. Is it necessary to pay extra for rental car insurance if you already have your own car insurance? Although your auto policy might cover rental cars, in some cases it makes sense to opt for the coverage offered by the rental company. Here's what you should know to help make the right decision for you.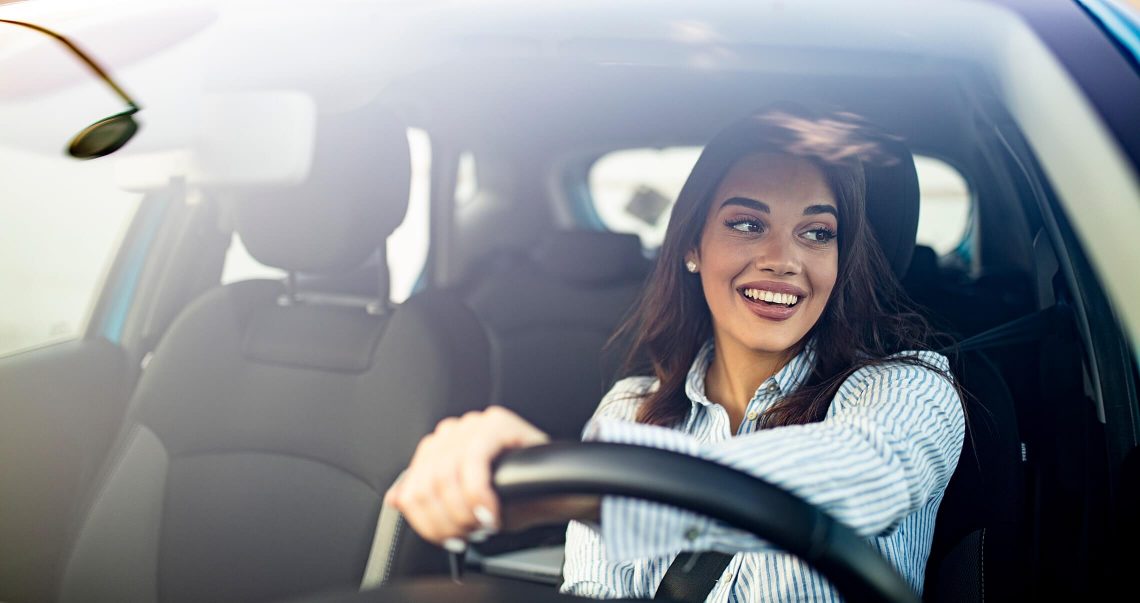 ---
What your auto policy covers
Generally, most standard car insurance policies include the same type of coverage for rental cars—but not all policies do. That's why it's important to talk to your insurance professional about what your particular policy covers before making a rental car insurance decision.
A typical personal vehicle policy may include:
Liability insurance: This covers repair costs if you damage property or a vehicle belonging to someone else, or if you cause an accident that leads to injuries to others.
Collision insurance: Your auto policy may pay for the repair costs to the vehicle whether or not you caused the damage. You would probably pay a deductible, which is the amount that you pay out of pocket toward the repair costs.
Comprehensive insurance: This pays for damages caused by fire, vandalism, floods, natural disasters or theft. You pay a deductible, and your insurance company covers the rest of the cost.
These three types of coverage typically extend to rental cars as well. However, in some situations, you could have gaps in your car insurance coverage. It's better to know what these gaps are before finding yourself faced with budget-busting damage or liability costs for a rental vehicle.
The role of rental car insurance
Getting rental car insurance is an extra cost that many people might feel tempted to avoid. However, depending on the situation, this type of insurance does offer some coverage that could be missing from your regular car insurance policy.
In most rental car agreements, you're responsible for reimbursing the company for the income they might lose if the car is out of commission while being fixed. Depending on the length of the repairs, that could be a week or two of lost revenue, which could easily creep into the thousands of dollars.
You're also typically responsible for any reduction in the value of the car due to damages you're at fault for. For serious accidents that cause substantial damage to the vehicle, these costs could be very high. For example, if you total a $40,000 car that's sold at auction for $5,000, you may be liable for that $35,000 difference. Most rental car insurance agreements will cover you for these costs if you're in an accident.
Another scenario where having rental car coverage can be very useful is when you're renting a truck, a van or a luxury car. These vehicles cost more to replace than regular family cars and might be excluded from your personal vehicle coverage.
Getting insurance for a rental car could also be a wise choice if you need a long-term rental. However, many regular car insurance policies don't cover rental cars for more than a month.
Finally, if you don't currently have protection under another personal vehicle insurance policy, you'll need car rental insurance to protect your finances.
Making the right choice for you
Depending on your current personal car insurance policy and the vehicle you're planning to rent, it might make more financial sense to forego buying car rental protection. For example, if you're renting a four-door sedan, you might find your own personal insurance coverage is sufficient. However, you may still have to worry about reimbursing the rental car company if you're at fault for an accident that results in them losing revenue or significantly decreases the value of the vehicle.
It's also important to note that some credit cards offer car rental insurance as a perk or benefit to cardholders, particularly when it comes to gold or elite cards that require an annual fee. Read the fine print in your credit card agreement carefully. After all, if you're covered, you could save some money by declining the rental car company insurance coverage.
As a vehicle owner, take time to understand just what your vehicle insurance policy covers, and what it doesn't. That way you can better judge whether additional car rental coverage makes sense for you.
Insights
A few financial insights for your life
This information is provided for educational purposes only and should not be relied on or interpreted as accounting, financial planning, investment, legal or tax advice. First Citizens Bank (or its affiliates) neither endorses nor guarantees this information, and encourages you to consult a professional for advice applicable to your specific situation.
Links to third-party websites may have a privacy policy different from First Citizens Bank and may provide less security than this website. First Citizens Bank and its affiliates are not responsible for the products, services and content on any third-party website.