Insurance · March 25, 2021
What to Do After a Car Accident
Getting into a car accident is stressful. Not only is there the possibility of physical injury, you also need to deal with the other driver, insurance companies and even the police. Knowing what to do after a car accident ahead of time—instead of trying to figure it out in the moment—can help you feel more in control of the situation.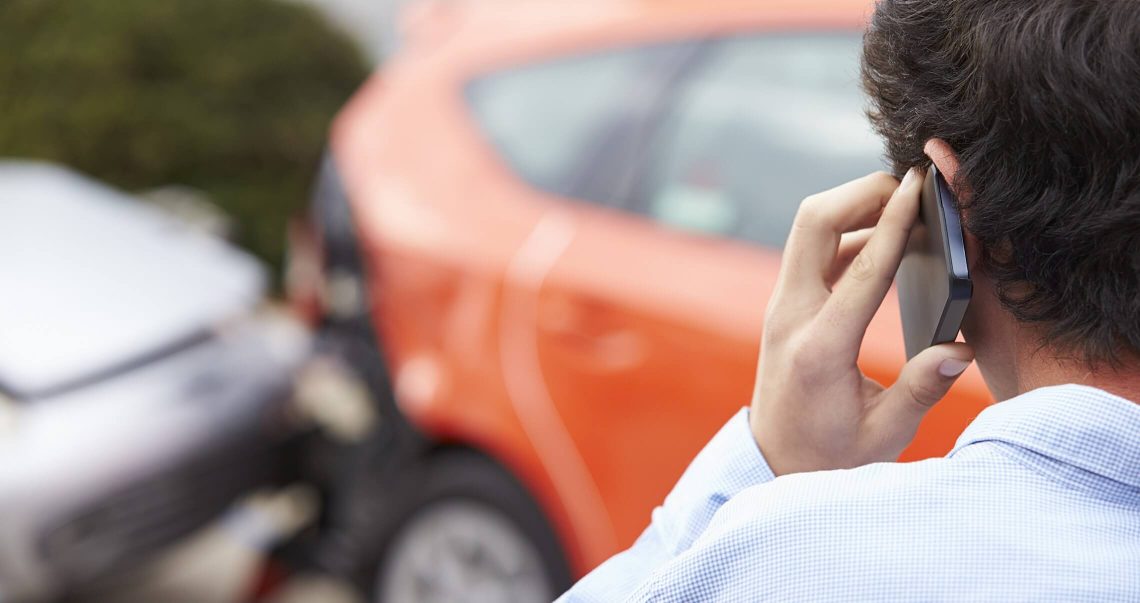 ---
Ensure everyone's safety
In the moments following an accident, the most important thing is to focus on safety. Seek medical attention for physical injuries to anyone involved, including you, the other driver and any passengers. Ensure everyone is out of harm's way by moving vehicles out of the flow of traffic as quickly and safely as possible. Also, make sure you turn your vehicle off, put it in park and use your hazard lights so other cars can steer clear of you.
At this point, it typically makes sense to call 911 or the police department directly. While an ambulance is only necessary if someone requires medical attention, having police on the scene can help in a variety of ways, including:
Assisting in removing vehicles from the road
Directing traffic out of the way
Filling out an official report to give to insurance companies, and to use in court if needed
Protecting all parties involved
Steps to take after a car accident
After everyone's safety and medical needs have been met, all parties involved should exchange information. Start by taking the following steps:
1

Swap information with the other driver

Each driver needs to exchange identifying information, including their name, phone number, license plate number and driver's license number. You should also swap auto insurance information, including your policy number and company contact number. It may be helpful to snap a photo of the other driver's insurance card with your phone.
2

Document the crash

Next, you'll need to document the accident, including taking photos of possible damage areas on each vehicle. You'll also have to log an official police report with details such as the weather conditions, location of accident, extent of vehicle damage and a personal statement. Don't leave the scene until you have a copy of the police report or have the police officer's name, contact number and the report number. Be sure to obtain the contact information and name of any witnesses who may be of help during the claim process.
3

Notify your insurance company

Let your insurance company know that an accident has occurred. If your vehicle is inoperable and your insurance covers towing, then you'll need to ask them which company can tow your vehicle. Finally, find transportation back to your home.

Over the following days and weeks, you'll need to work with your insurance company to fill out a claim for any covered damages to your own vehicle. You'll also likely receive a call from the other driver's insurance company should they need any more information. Be sure to ask how the claims process works and what coverage you're eligible for. In addition, find out if there are any deadlines for submitting specific documents or information.

It's wise to know what to do after a car accident ahead of time, including the immediate steps to take while still at the scene. If you follow these steps, you'll be well-equipped to handle the situation with minimal stress.
Insights
A few financial insights for your life
This information is provided for educational purposes only and should not be relied on or interpreted as accounting, financial planning, investment, legal or tax advice. First Citizens Bank (or its affiliates) neither endorses nor guarantees this information, and encourages you to consult a professional for advice applicable to your specific situation.
Links to third-party websites may have a privacy policy different from First Citizens Bank and may provide less security than this website. First Citizens Bank and its affiliates are not responsible for the products, services and content on any third-party website.